Is Mike Gundy hunting rattlesnakes during Oklahoma State's NCAA tournament game?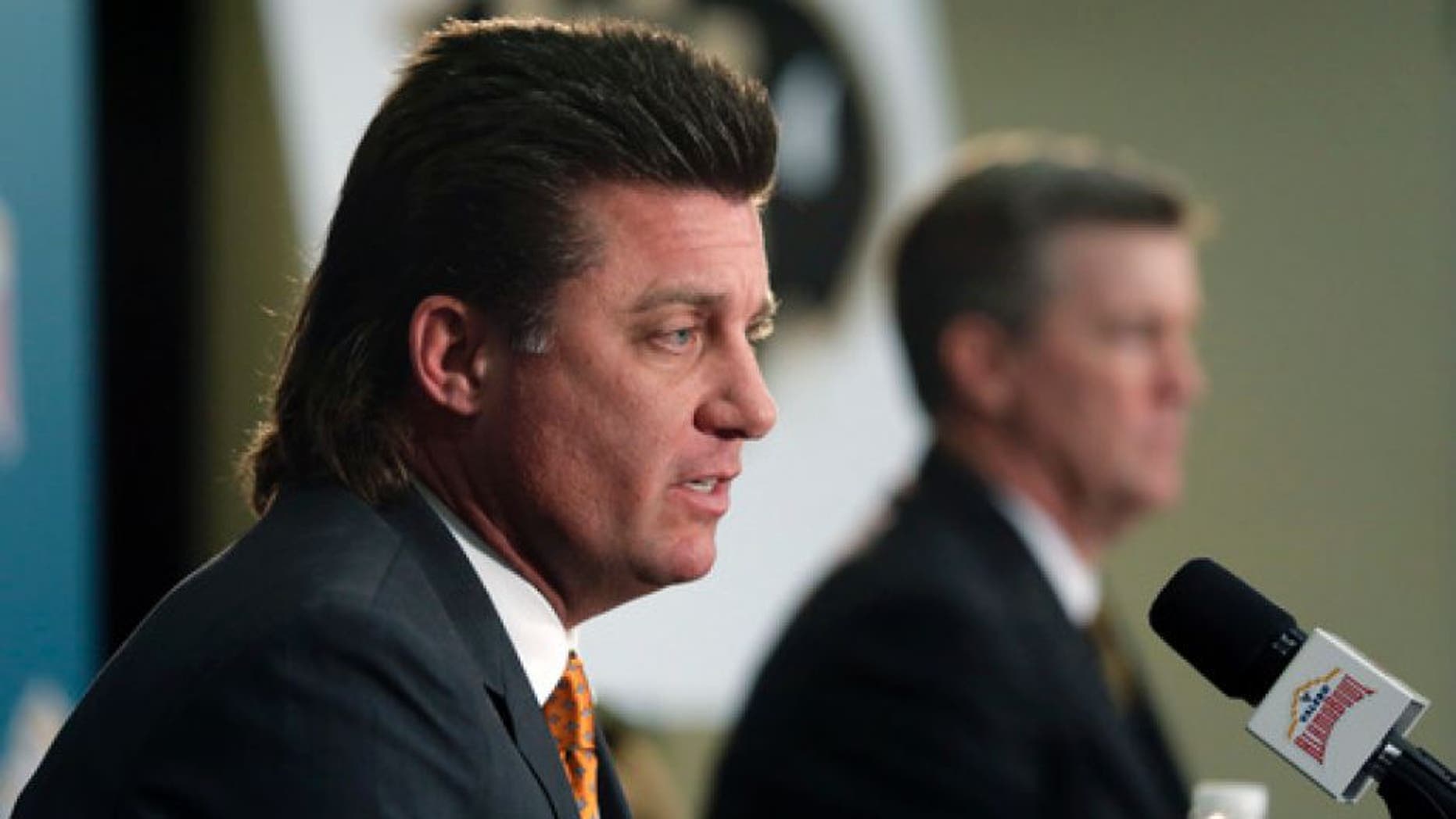 The second full day of action in the NCAA tournament is underway, but while Oklahoma State plays Michigan, the Cowboys' football coach appears to be on a fun adventure that is completely unrelated to basketball or the Pokes.
Shortly after Oklahoma State tipped off against the Wolverines, Mike Gundy sent out this tweet of him hunting rattlesnakes:
Obviously, there's no way to know if Gundy is hunting the rattlesnakes at this exact moment, or if he is simply uploading a picture from another day's adventure.
Either way, it's pretty cool. And doesn't the fact that Gundy is still rocking his mullet make this picture so much cooler? Snake hunting and that haircut (and those dad jeans) seem to go together like peanut butter and jelly. It definitely wouldn't have the same effect if Gary Patterson or David Cutcliffe were hunting the same snake.