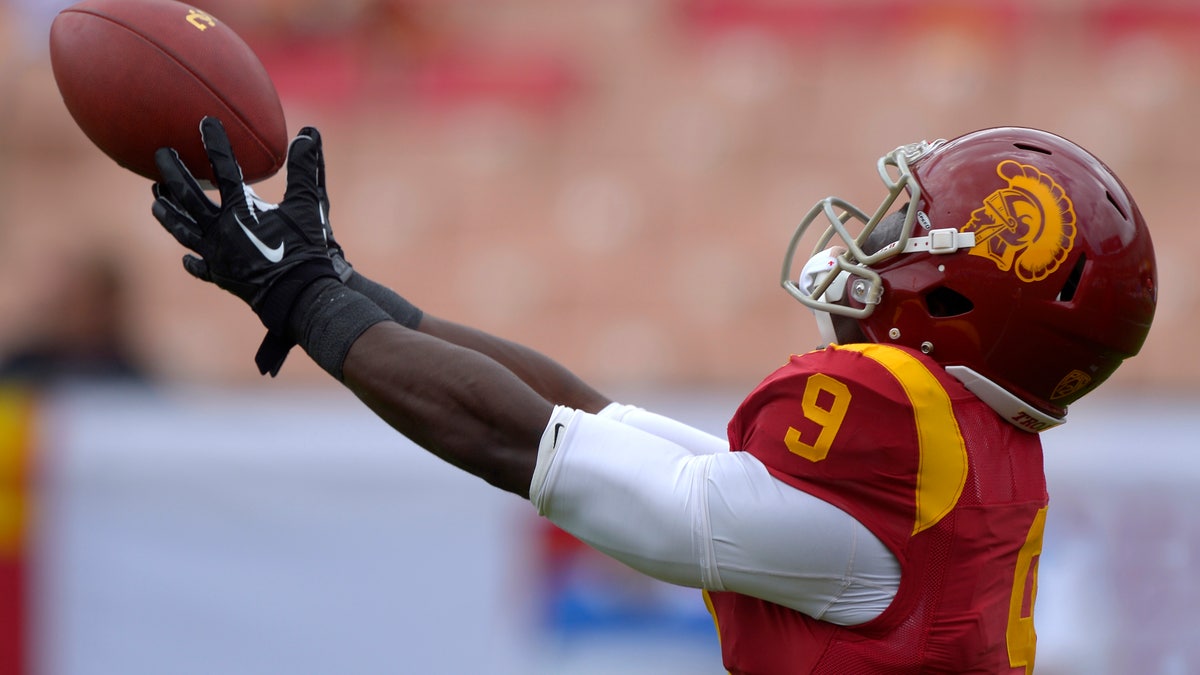 LOS ANGELES – Between NCAA sanctions and a dismaying spate of injuries, Southern California is struggling just to field a team for the second half of the season.
Utah is mostly worried about one injury to quarterback Travis Wilson, but he's determined to take on the Trojans on Saturday.
USC (4-3, 1-2 Pac-12) is nearly out of healthy players at several positions with six games left under interim coach Ed Orgeron. Receivers Marqise Lee and Nelson Agholor, the Trojans' three best tight ends and starting linebackers Morgan Breslin and Lamar Dawson are all unlikely to play or contribute much against the Utes (4-3, 1-3) — and that's just the top of the injury list.
Wilson says his sprained finger will allow him to play at the Coliseum, where Utah hasn't won since 1916.