How Grizzlies-Warriors changes the Western Conference playoff scenario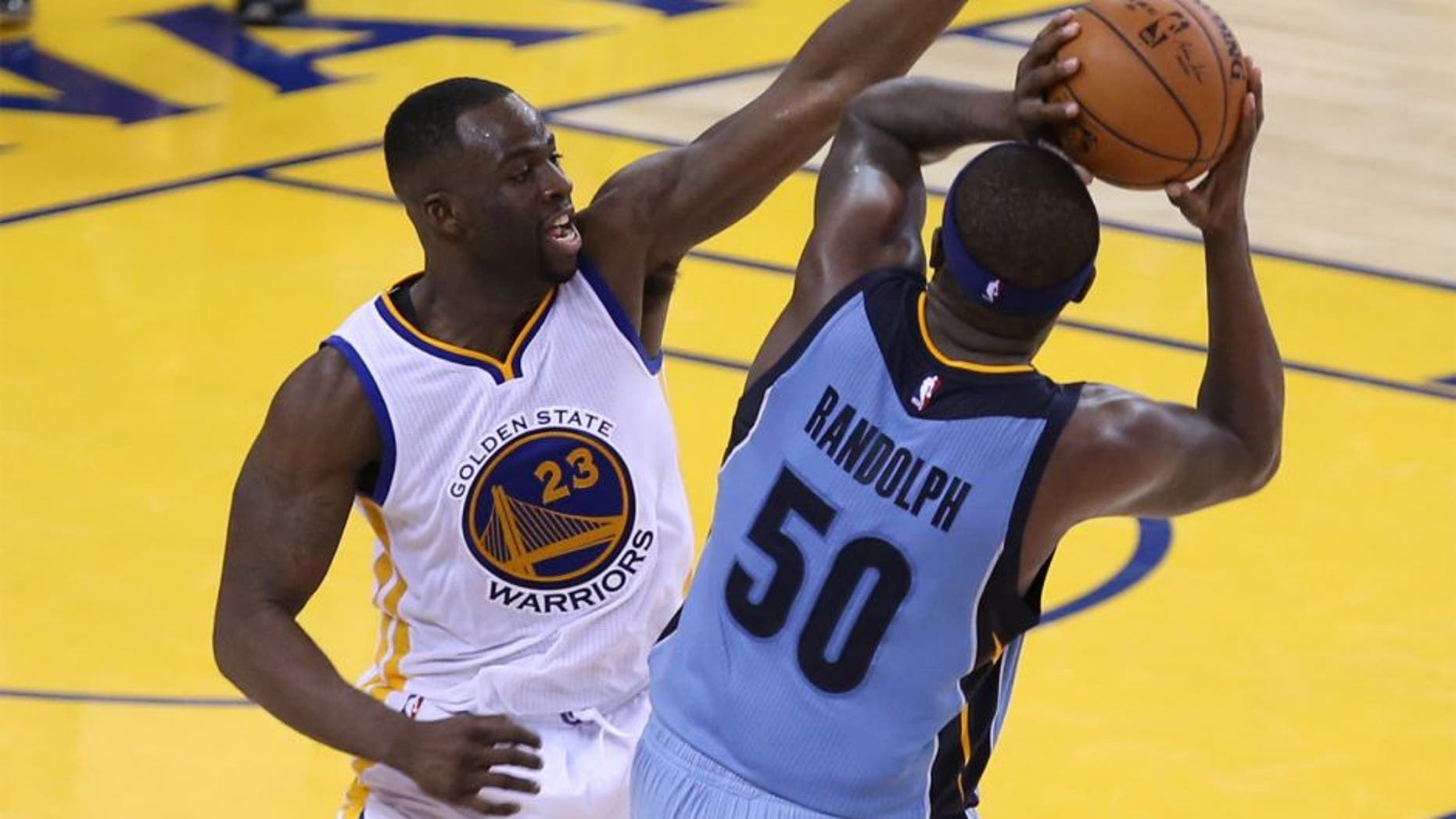 The Memphis Grizzlies will paddle into a tsunami made of fire on Wednesday night when they square off against the historically motivated 72-9 Golden State Warriors. The game is at Oracle Arena, where Golden State has lost only twice all season. The Warriors have Steph Curry, Klay Thompson, Draymond Green and a rare shot at immortality on their side.
A win for the Warriors means they're officially the best regular season team in NBA history, but that doesn't mean Memphis is chopped liver. Grizzlies forward Matt Barnes wants to ruin the party, and his team has several reasons as to why (via ESPN):
While the Warriors obviously have a lot on the line, win or lose they're still the top seed with home-court advantage in every series they advance into. Memphis, on the other hand, is playing for greater consequence in the short term.
A loss for the Grizzlies means they're the seven seed, and will eventually be swept under the rug by the San Antonio Spurs in a quick and painless first-round series. But if Memphis somehow manages to take down the Warriors and the Dallas Mavericks lose to the San Antonio Spurs in their regular season finale, the Grizzlies have a sliver of a better chance as the six seed, where they'll square off against the Oklahoma City Thunder.
All outcomes feel like a virtual death sentence, being that Memphis' rotation is currently comprised of Barnes, Tony Allen, Zach Randolph, Chris "Birdman" Andersen and half a dozen guys who would otherwise be in the D-League.
But they may have one hope: Since the All-Star break, the Thunder rank 16th in defensive rebound rate, while the Grizzlies rank second in offensive rebound rate. If they can pound the glass and hope Kevin Durant and/or Russell Westbrook oversleep for (at least) the first three games, there's a microscopic chance this series will be competitive.
Back in reality, it's highly unlikely the Grizzlies will advance past the first round, but that doesn't mean they shouldn't go all out to beat the Warriors. It doesn't feel like it now, but Memphis has more to play for than being on the wrong side of history.