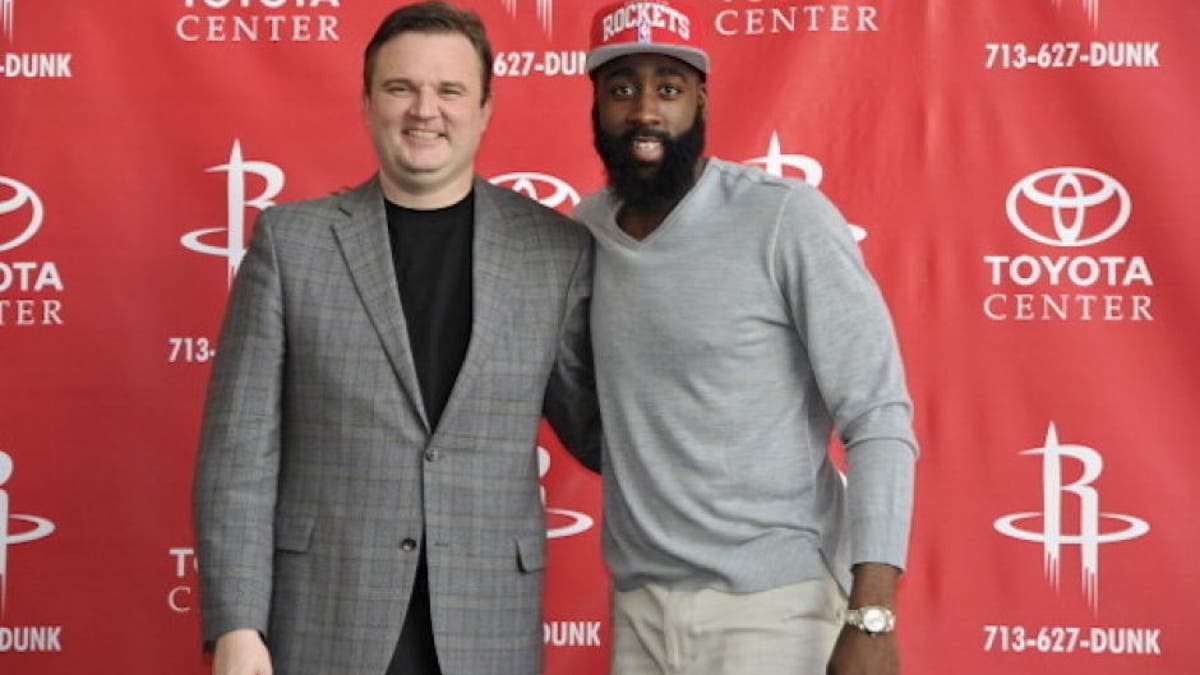 There's a distinct possibility that Houston Rockets general manager Daryl Morey wouldn't still have his job if he never landed James Harden.
Harden was and is the star Houston needs. Without him they wouldn't have signed Dwight Howard, and they certainly wouldn't have made the Western Conference finals a few months ago.
It's completely understandable for Morey to love the guy, even take time out of his busy schedule to enjoy a few highlights online:
Still only 25 years old, Harden was absolutely sensational last year, averaging 27 points, seven assists, six rebounds and two steals per game. He was unstoppable on offense, racking up dozens of highlight-worthy plays throughout the season.
Every general manager would kill to have him, but, somehow, Morey didn't have to.