Highlights from the 83rd running of the Indianapolis 500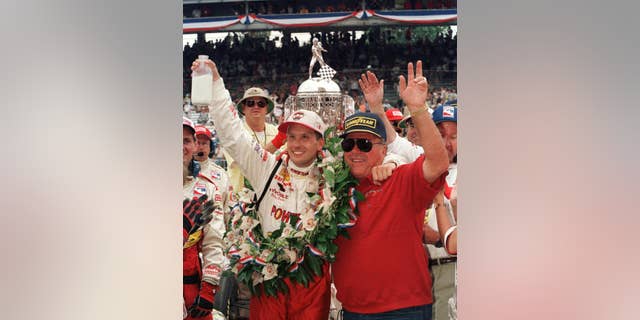 NEWYou can now listen to Fox News articles!
RACE: 83rd Indianapolis 500
DATE: May 30, 1999
WINNER: Kenny Brack
AVERAGE SPEED: 153.176 mph
WHAT HAPPENED: Brack won when leader Robby Gordon ran out of fuel within sight of the white flag. Brack took the lead with just over one lap to go and won for car owner A. J. Foyt, a four-time winner as a driver. It was also one of the most successful races for A. J. Foyt Enterprises, as Brack won, Billy Boat was third and Robbie Buhl was sixth.
NOTABLE: Two-time Indy 500 winner Arie Luyendyk entered the race and planned to retire at the end of the event. He won the pole and led 63 laps but crashed while trying to pass a back-marker. Luyendyk returned to Indy in 2001. It was the 29th and final Indy 500 victory for Goodyear tires. Tony Stewart became the third driver to race the Indianapolis 500 and Coca-Cola 600. Stewart had moved full-time to NASCAR in 1999 and entered Indy with sponsorship from partner Home Depot and support from car owner Joe Gibbs. Stewart, like John Andretti and Robby Gordon before him, failed to complete the full 1,100 miles of the double.