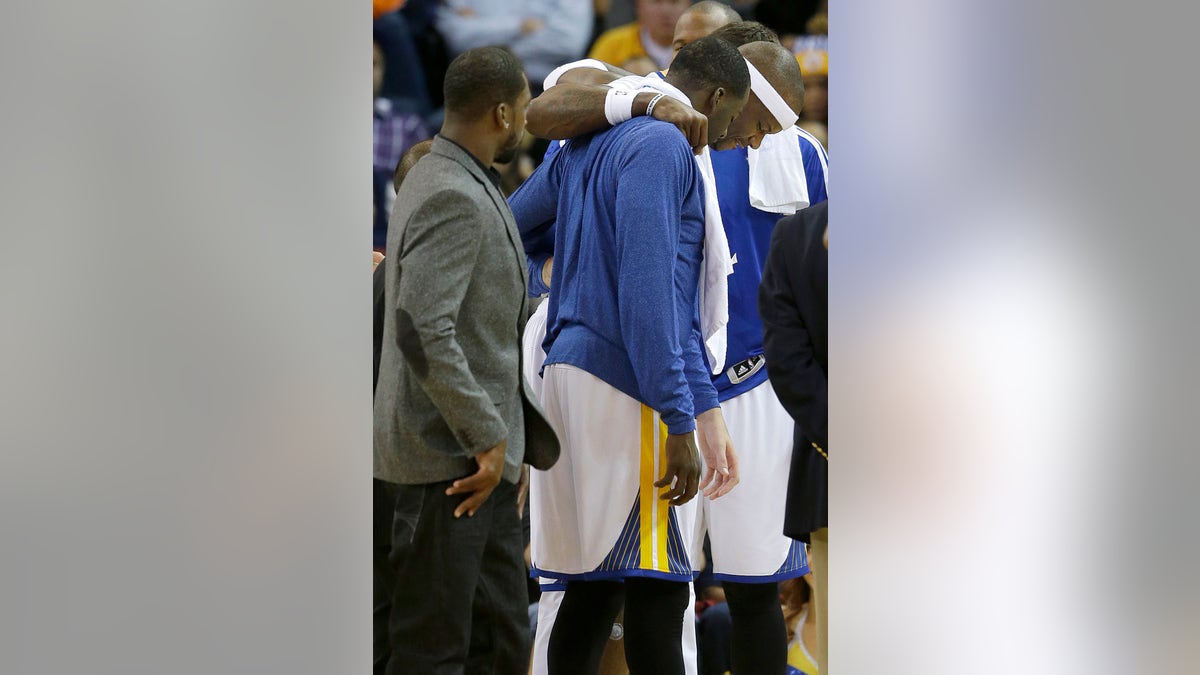 OAKLAND, Calif. – The Golden State Warriors say an MRI exam shows backup center Jermaine O'Neal has a bruised right knee and a strained right groin.
O'Neal didn't travel with the team for Monday night's game at the Utah Jazz and is considered day to day. He was injured early in the fourth quarter of Golden State's 102-88 victory over the Jazz on Saturday night in Oakland when he slipped along the baseline.
O'Neal is in his 18th season in the NBA. He has battled numerous knee injuries throughout his career, though the most serious have been to his left knee.
Reserve center Ognjen Kuzmic will likely be counted on more in O'Neal's absence. The Warriors also could play power forwards David Lee and Marreese Speights at center.