Giants LB Jameel McClain returns to practice on Sunday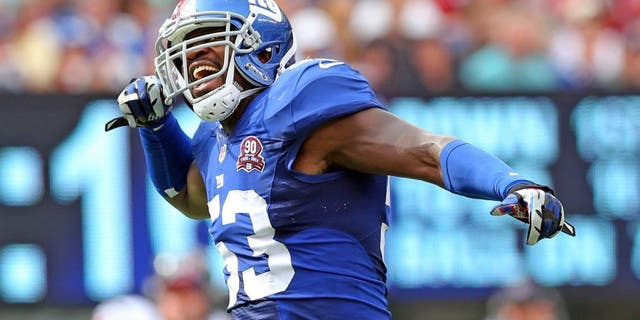 The New York Giants finally got their first bit of good news on the injury front in the last 72 hours. Linebacker Jameel McClain was back at practice on Sunday, earlier than originally anticipated, following a neck injury he suffered earlier this offseason.
"The funniest thing is most of them didn't even know what was going on because I was smiling the whole time," McClain said Sunday to reporters, per Tom Rock of Newsday. "I was like, 'Ahhh, I'll be back.' I was laughing it off the whole time and they're like: 'Just sit there, just sit there.' Nah, I'll be all right. Don't worry about me. I'm used to going through so much, something small to me is probably something big to someone else. I just look at it like, oh, well, I'll be back, I'll be all right."
McClain struggled in pass coverage while filling in as the starting middle linebacker in Jon Beason's absence in 2014, but he was a solid run defender. He provides depth at both middle linebacker and outside linebacker.