From Beijing to the Bay Area, Cal women's basketball team ready for journey back to Final Four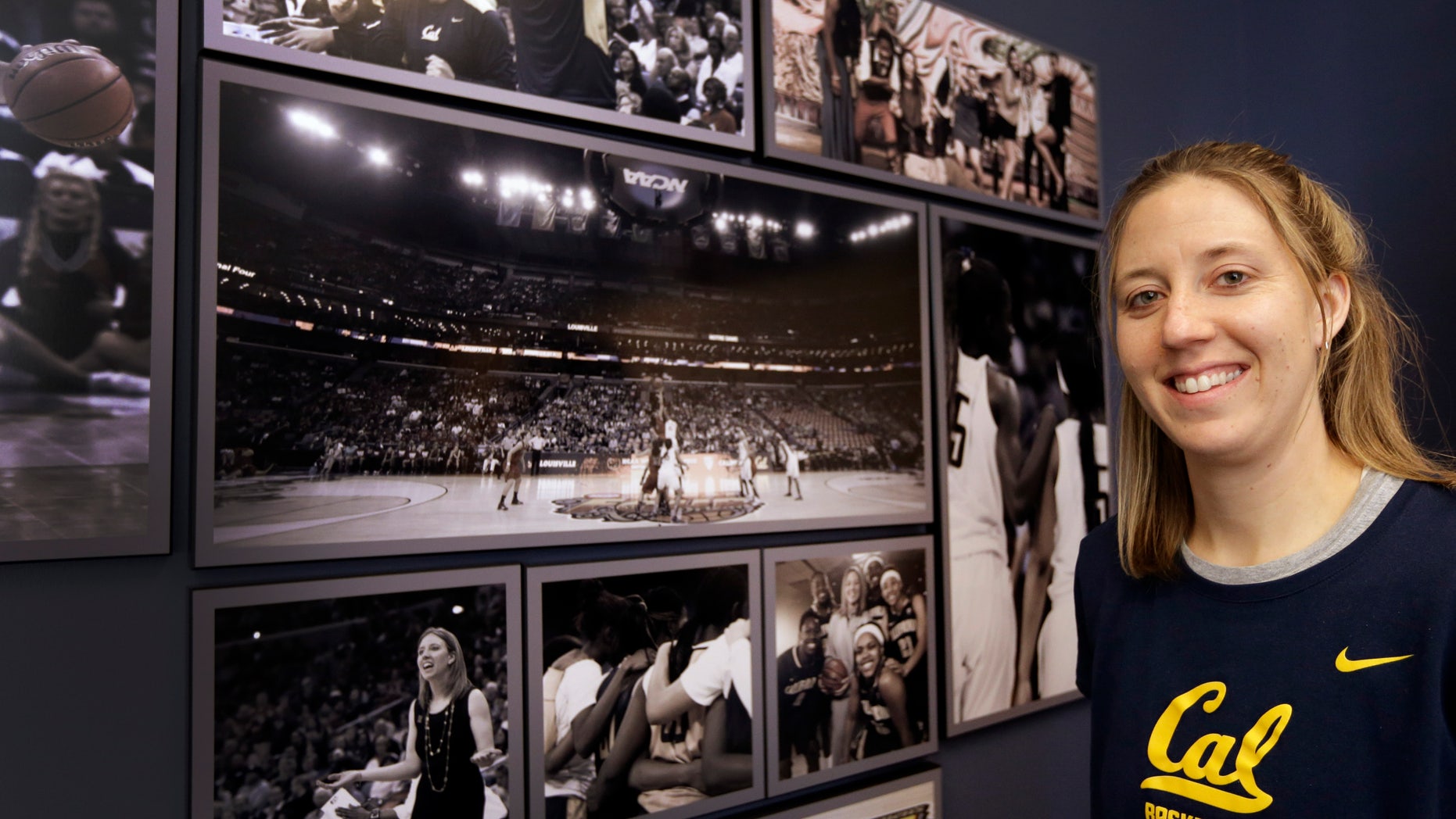 BERKELEY, Calif. – Lindsay Gottlieb stood on the Great Wall of China in August alongside her diverse group of California players and watched as they soaked in the life-changing experience.
A young woman who grew up in Compton outside of Los Angeles, next to a woman from Belgium, and another from Israel.
"They're on the Great Wall of China because of basketball," Gottlieb said. "Because of the people in their life when they were young who helped them along and said, 'You can do big things.' I thought our team was great about experiencing everything."
From the Big Easy, back to the Bay Area then off to Beijing. It's been a whirlwind six months for the history-making Cal program.
The Golden Bears are determined to have another important adventure this season: A return trip to the Final Four after making the program's first appearance last season.
While Gottlieb now has her own great wall devoted to photos from last season's special run to basketball's biggest stage in her office, the reigning Pac-12 Coach of the Year is quick to point out that there is no added pressure now. This is a new team.
The Bears are picked to finish second in the conference behind Bay Area rival and perennial Pac-12 champion Stanford, as is typically the case with everybody else chasing the Cardinal.
Cal plans to do its part to defend the regular-season title it shared with Stanford.
"Where do you go from here?" Gottlieb offered, anticipating what could be a regular question this season. "Last year was incredibly magical and a year I don't think any of us will ever forget. But we also don't want a do-over of last year. There's not one ounce of me that wants a do-over. I'm excited to see what's next, what the new faces can do and to see the veterans step up into new roles. That's why I coach college basketball. It's a little bit different every year."
The third-year coach has already established quite a track record in Berkeley. The 36-year-old Gottlieb became the seventh coach since 1990 to lead her program to the Final Four in the first two years. The Bears finished 32-4 overall and 17-1 in the conference, then lost to NCAA runner-up Louisville 64-57 in the national semifinals at New Orleans.
"If you think about the resurgence of Cal, that's a blueprint that any other team can adopt just through hard work and a great coach," Stanford star Chiney Ogwumike said.
Cal won't catch anybody by surprise now.
"Last year was a great team, a great experience," junior forward Reshanda Gray said. "You only get that team once, you can never do it again, but the fun part about having a team is rebuilding a new foundation and also maintaining it. Instead of going after the target, we are now the target."
From Aug. 17-26, Cal visited three cities in China during a foreign tour that Gottlieb strategically planned for this summer rather than when she could have gone last year with a veteran roster returning at the time.
When she took the job in the spring of 2011, Gottlieb didn't want to spend her energy fund-raising right away for a foreign tour but instead on establishing a team mantra and basic framework for Cal women's basketball.
That hasn't been too hard with this close-knit group of young women.
"Part of the foreign tour is team bonding and part of it integrating new people. We had no new people and we were the most bonded team in the history of the world," Gottlieb said. "There were a lot of reasons behind China. One, we like to be progressive, we like to think ahead of our time, and I do think China is sort of the next big thing in basketball. It has been for a while. For women's basketball, I can see that's where the shift is going. ... It was everything you wanted it to be."
Now that the Bears are back in Berkeley and gearing up for the Nov. 8 season opener against Long Beach State at home, they must find ways — probably with several players — to make up for the scoring lost because of the departure of leading scorer Layshia Clarendon, while also integrating four freshmen into the mix.
"Those are some really big shoes to fill," junior guard and top returning scorer Brittany Boyd said. "I'm still learning how to fill those shoes, but I believe that I am capable of filling that, and yes, I guess you could say if the ball needs to be in my hands at the end or to make a big shot, I'm going to find the best option for my teammate or myself, whatever is the easiest play to make. I wouldn't say just leave it all to me."
The Bears also will be without athletic, 6-foot-2 forward Gennifer Brandon initially as she recovers from surgery to have a rod inserted in her shin to alleviate a nagging stress fracture.
Boyd and Gray are eager to take on larger roles, and everyone who saw Boyd play in the three China games saw her take her game to a new level.
"The expectations and standards around Haas Pavilion for women's basketball are higher, and that's a good thing," Gottlieb said. "We're embracing that. I've said from the beginning the vision wasn't one great team, and the vision wasn't one Final Four. It was building one of the premier women's basketball programs in the country. Does that mean we have to go to the Final Four this year for it to be a success? No. But it means that there's a feeling about the program, that we expect this year and next year and the year after, and seven years down the road, to talk about championships, and to talk about being amongst the best in the country."