FOX Sports Wisconsin Midweek Stock Report for May 25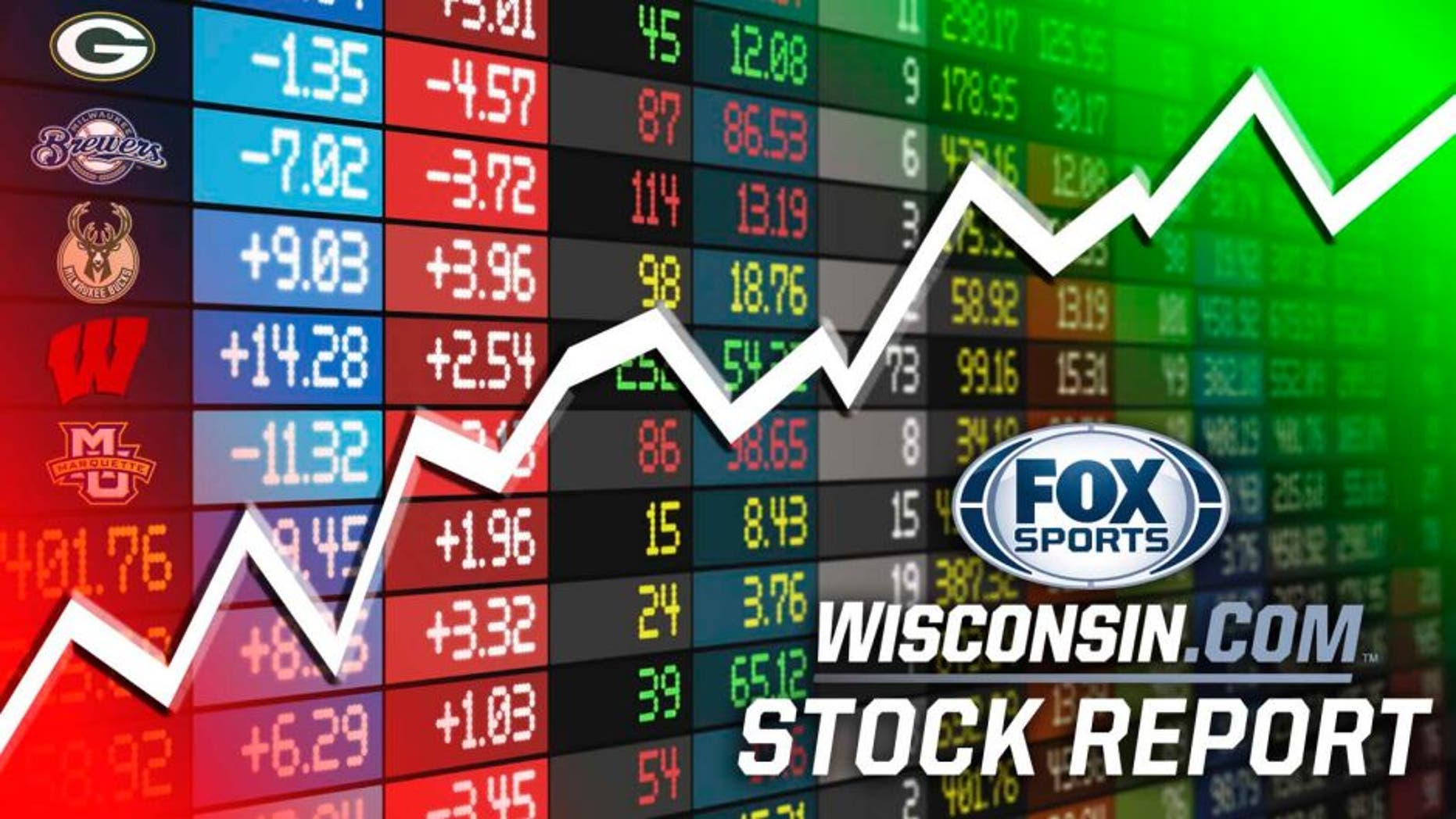 Every Wednesday, FOX Sports Wisconsin takes a look at which athletes' stock is trending up and whose is trending down.
In other words, who is making a meteoric rise, and who is quickly plummeting.
With that in mind, let's "take stock" of the current sports scene in Wisconsin, shall we?
Wisconsin basketball
Nigel Hayes decided to return to the Badgers for his senior season. Wisconsin is now returning nearly everyone from last season's Sweet 16 team -- it loses only six of 2,373 points (Riley Dearring, who transferred had two, and Jordan Smith, who graduated, had four) from 2015-16, or .25 pecent -- and will also have a highly motivated Hayes, who knows he has to improve his game to have a shot at the NBA. It is hard to see Wisconsin not being a favorite to win the Big Ten and fans surely are now dreaming of a team which can get well beyond the Sweet 16 in 2016-17.
Jonathan Villar, Brewers shortstop
Villar continues to hit like a leadoff batter. Last week his slash line was 292/370/417 and he also stole three bases (giving him a league-high 15). He's been a nice pickup by the Brewers and he only cost a Single-A (now Double-A) pitcher.
Jimmy Nelson, Brewers pitcher
Nelson had two stellar starts against the Cubs and Braves. He allowed just one run on nine hits in 13 1/3 innings, good for a 0.69 ERA and .209 opponent batting average, and also struck out 13. Unfortunately, he didn't earn a win in either effort. Nelson is 4-3 this season with a 2.92 ERA and 1.18 WHIP.
Eddie Lacy, Packers running back
Called out by his head coach after the 2015 season, Eddie Lacy reported to Green Bay's organized team activities looking leaner. That's good news for the Packers, who missed his running burst last season. Of course, it is only June. Don't go to too many cookouts this summer, Eddie.
Jordy Nelson, Packers wide receiver
So Nelson didn't do too much at Green Bay's OTAs, but the fact he was there and stretching is a good sign. The wide receiver, who missed all of last season after suffering a torn anterior cruciate ligament in a preseason game, is expected to be ready for training camp as well as the start of the 2016 season.
Kirk Nieuwenhuis, Brewers outfielder
After trending upward for a couple of weeks, Nieuwenhuis hit the skids last week on the road. While he did hit a home run (at home), overall Nieuwenhuis was just 3 for 21 (.143) with 11 strikeouts. Returning to New York, where he played several years for the Mets, he was 0 for 10 with eight strikeouts, then followed that up with an 0 for 4 with three Ks in Atlanta on Tuesday.
Chris Carter, Brewers first baseman
It was really a feast or famine week for Carter and unfortunately there was a big drought for the Milwaukee first baseman. Carter hit two homers, but struck out a stunning 15 times (of his 18 outs made). Carter had two four-strikeout games (May 18 and May 24) and two games with three whiffs.
Brett Goode, James Jones, John Kuhn, Mike Neal and Andrew Quarless, former (?) Packers
With OTAs under way, these five longtime Packers are nowhere to be found. Goode, who tore an ACL last season, has been rehabbing (Green Bay has only one long snapper listed on the roster, so perhaps there's a reunion down the line). Speaking of reunions, Green Bay already said it wouldn't bring back Jones, who led the team in yards per catch last season. He's still looking for work. The door supposedly has been open for a Kuhn return, but it hasn't happened yet and the team did draft fullback Aaron Ripkowski last year. Neal remains on the market, despite recording 18 sacks over the last four seasons. Neal was mentioned in the Al Jazeera doping scandal report, and that could have made him persona non grata to teams. The Packers signed Jared Cook, thus there's little use for the 2010 draft pick, who has yet to sign with another team.
Follow Dave Heller on Twitter