Former UFC title challenger Pedro Rizzo retires from MMA competition at 41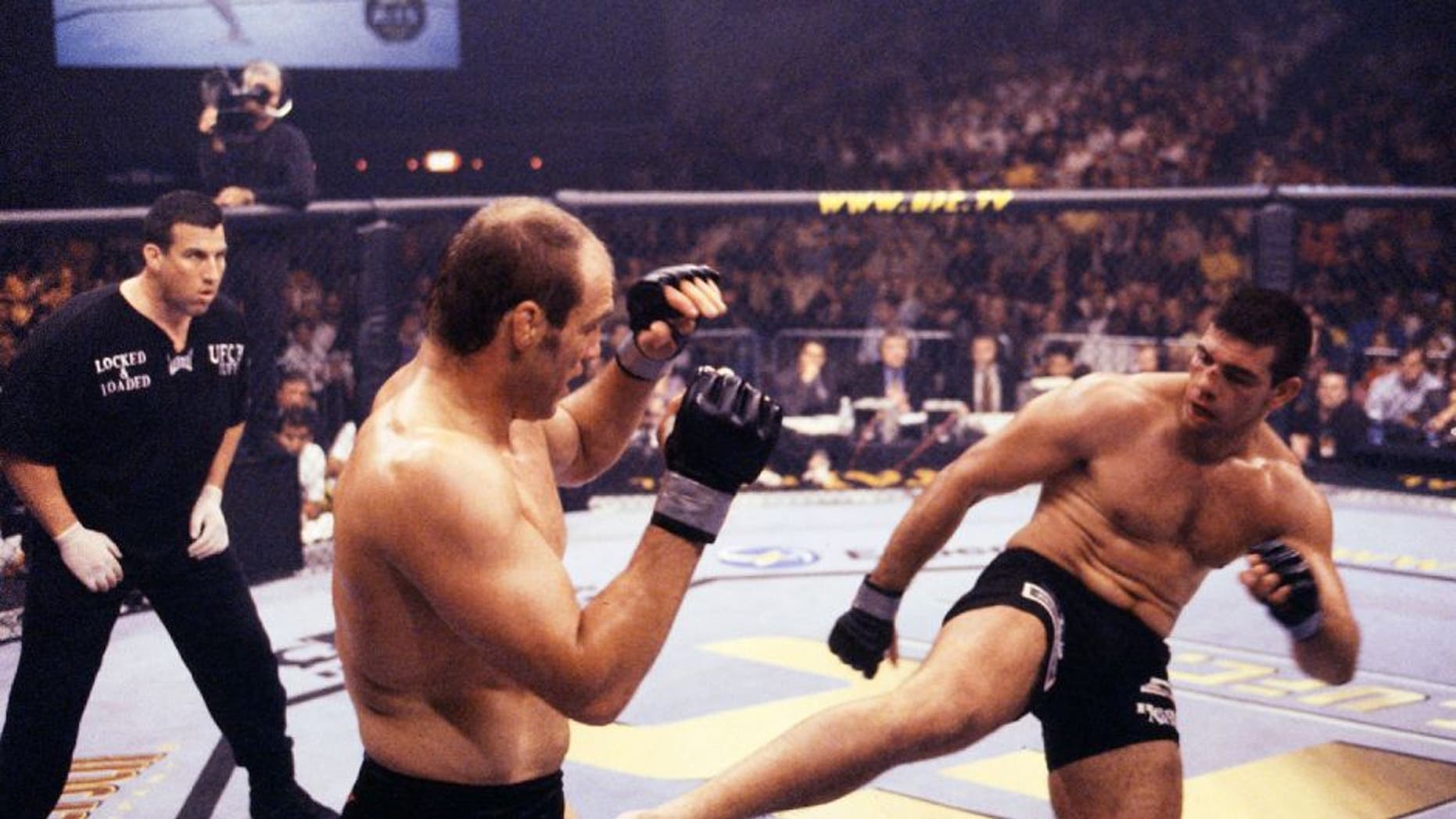 Former heavyweight and light heavyweight champion Randy Couture has said that Brazilian striking expert Pedro Rizzo beat his legs up so badly with kicks in their first encounter, in May 2001, that the damage left a permanent divot in one of the legs of "The Natural".
Rizzo used his trademark leg kicks to devastating effect one last time, Saturday in his native country, earning a first-round TKO win over Andrew Flores Smith before retiring from MMA competition.
It was the 41-year-old's first fight in over two years. Before that, he'd lost two straight bouts. The protégé of UFC pioneer Marco Ruas gave MMA fans some classic battles over the course of his accomplished career.
He lost a close decision to Couture -- one of the sport's all-time best -- in that first fight, as well as another competitive decision to Kevin Randleman. Although the Luta Livre specialist never won UFC gold, he does hold wins over former heavyweight world champions Josh Barnett, Andrei Arlovski, Ricco Rodriguez and Mark Coleman, among many others.
Back in the sport's relative dark ages, Rizzo also made history with a reportedly unprecedentedly lucrative and long-term deal with the UFC. The heavyweight made his pro MMA debut in October 1996, less than three years after the UFC's first ever show.
Rizzo began his career by going 9-0, including four consecutive wins inside the UFC Octagon, which earned him his first title shot against Kevin Randleman, back in 2000. Rizzo's final fight, in Vitoria, Brazil, was attended by his coach Ruas, as well as his friend and former heavyweight world champion, Antonio Rodrigo "Minotauro" Nogueira.
Rizzo thanked both of them in his Instagram retirement announcement message. "Thank you my friend [Nogueira] for coming. Thank you Master Marco Ruas for everything you taught me," he wrote.
"All I have in my life I owe to fight and who taught me how to fight was you. I owe you all I have!"
Nogueira himself recently announced his own retirement from MMA competition. "The Rock" hangs up his gloves with a 20-11 professional record, overall.