Former Kansas RB Brandon Bourbon found dead; suicide suspected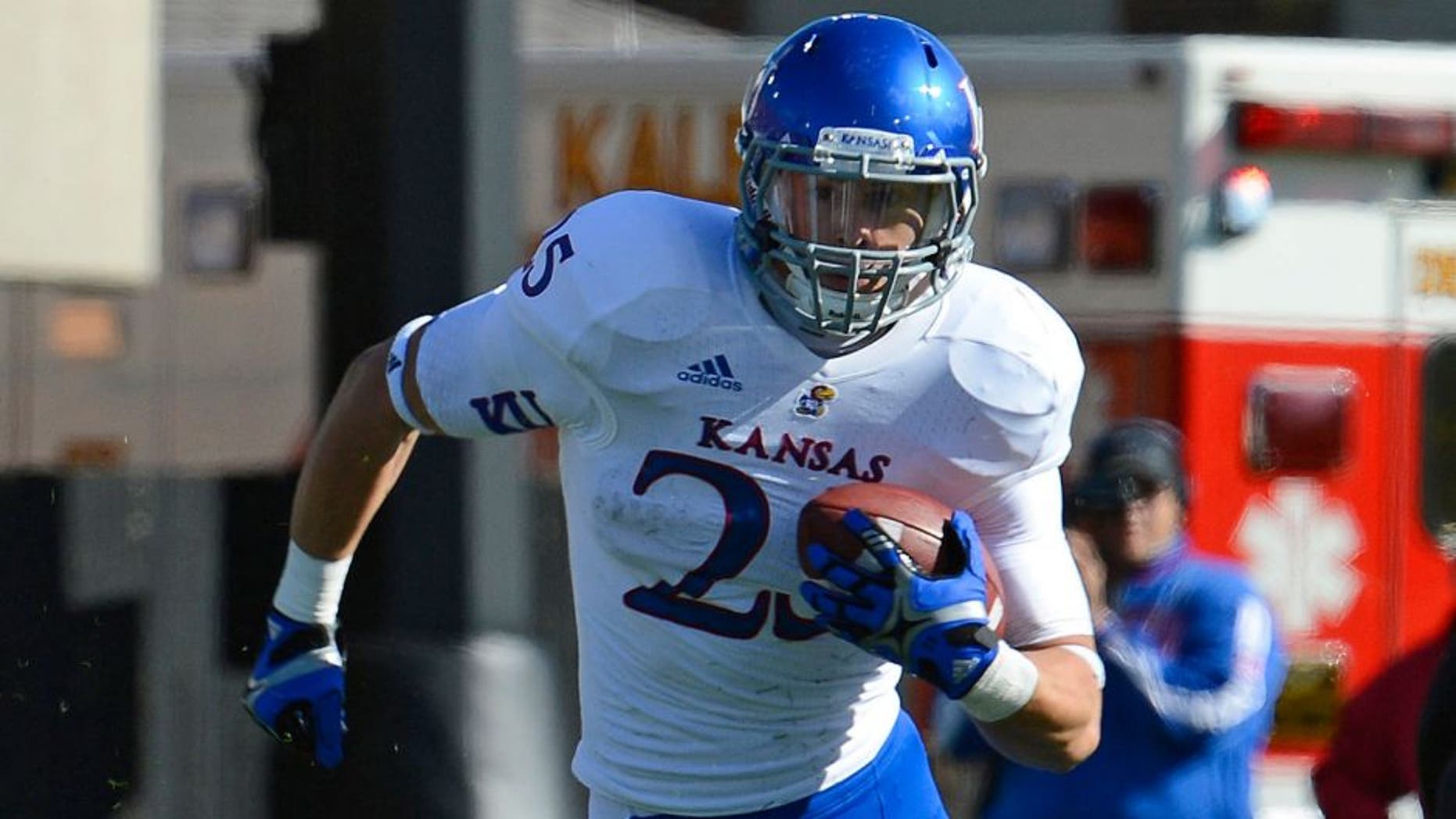 Former Kansas Jayhawks running back Brandon Bourbon was found dead in his van from an apparent self-inflicted gunshot wound, according to police in Maries County, Mo.
Bourbon, 24, had been reported missing by friends last Saturday after he failed to show up for church. His van was found 80 miles from his hometown in a secluded riverside spot.
Bourbon played three injury-plagued years at Kansas before transferring to Washburn, where he led the team in rushing with 937 yards last season and was the team's co-player of the year on offense.
Kansas coach David Beaty released this statement: "Our hearts are broken to hear the news of the passing of Brandon Bourbon. Brandon was a wonderful teammate and friend. He was a tireless worker both on the field and in the classroom and was a constant source of inspiration within our program. The entire Jayhawk family cared very deeply for him and he will always be in our hearts. Our thoughts and prayers are with Brandon's family and friends."
From Washburn coach Craig Schurig: "We are sadened to hear of Brandon's passing. In one season as an Ichabod he made an immediate impact with the team coming prior to the start of the 2015 season. He was an extremely hard worker and a leader in the locker room and weight room and was voted a team captain prior to his senior season at Washburn. He was a joy to be around and to coach. The Washburn football family sends it thoughts and prayers to Brandon's family."
Oakland Raiders linebacker Ben Heeney, a former teammate at Kansas, tweeted his condolences and created a GoFundMe account to help pay funeral expenses.