Former coach appears on UNLV billboard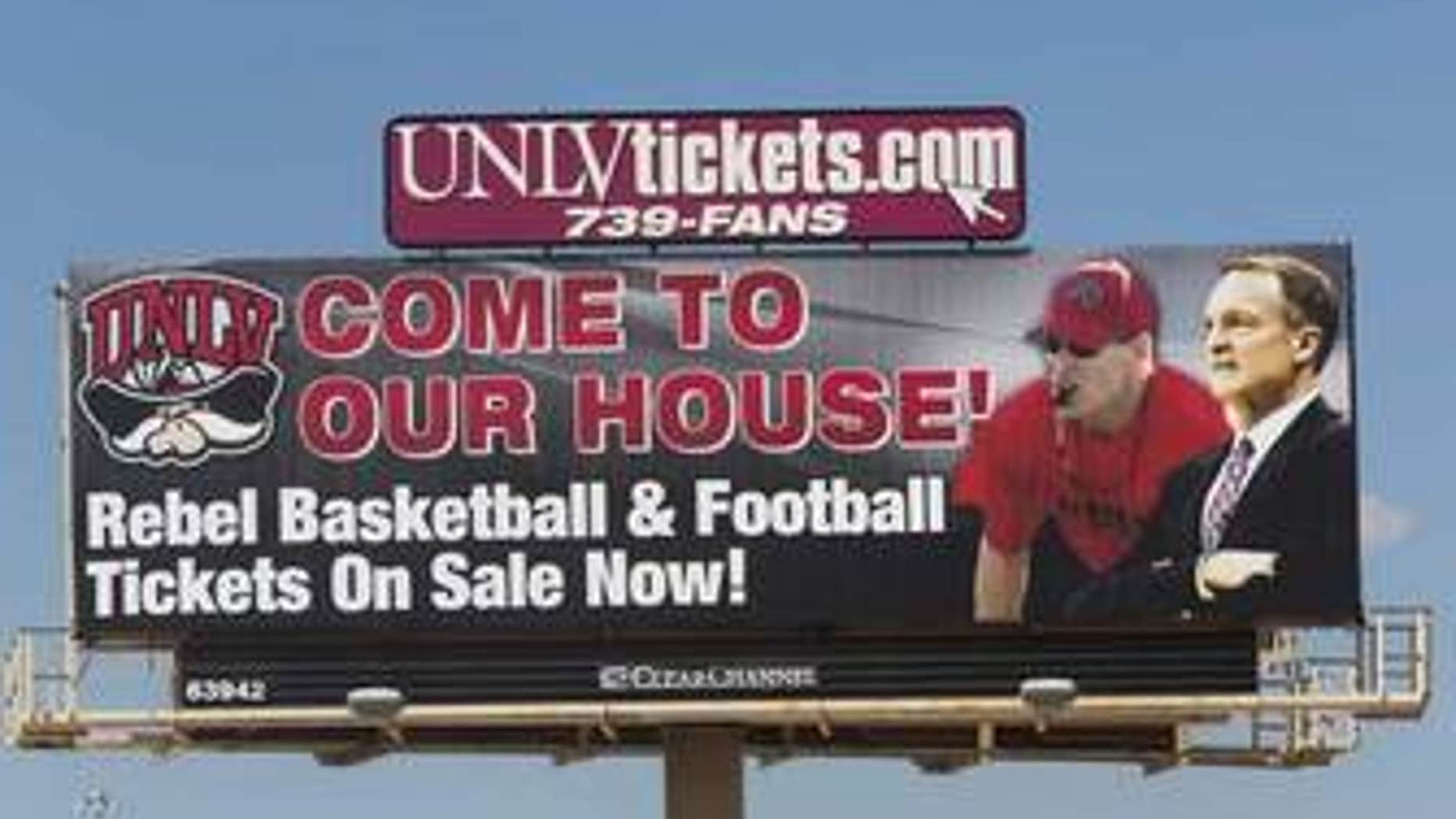 In April 2011, Lon Kruger left UNLV after seven seasons at the helm of the basketball program -- but if one ticket-sales billboard outside Las Vegas is to be believed, the current Oklahoma Sooners head man is still in Sin City.
According to the Las Vegas Review-Journal , the advertisement below could be seen Wednesday overlooking Interstate 215:
That guy with the whistle? That's current UNLV football coach Bobby Hauck. He's been with the Rebels since December 2009. The guy in the suit? That's Kruger, who has been gone for two full seasons.
And nowhere to be found, of course, is Dave Rice -- the current head coach who has led the hoops team to 51 wins in his first two years on the job. Fortunately, he doesn't seem to be taking the mix-up too seriously.
"It was humorous," Rice told the Review-Journal. "It's one of those things that happens. But I'm the last person who would take himself too serious ... Hey, if Coach Kruger can help us sell tickets, great."
The school, however, is not so dismissive of the error.
"To us, it's not a laughing matter," Tina Kunzer-Murphy, UNLV's interim AD, told the paper. "We think what happened was the billboard company was doing us a favor by posting the ad but our marketing people never saw it.
"But it's being taken down and we hope to have a replacement with Dave and Bobby up."
At least it wasn't Jerry Tarkanian on the sign.