Floyd Mayweather, Canelo Alvarez Fight Sets Pay-Per-View Record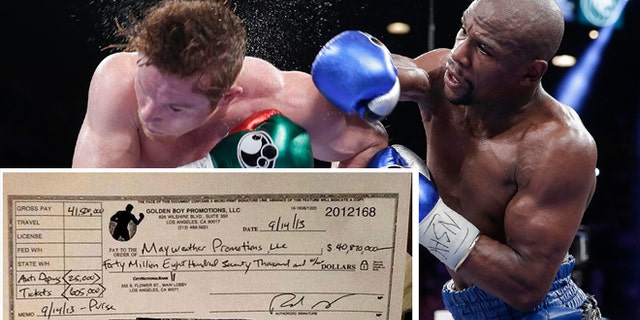 Floyd Mayweather Jr.'s dominating win over Canelo Alvarez was the richest fight ever, a box-office smash at the arena and on television, as a record 78.4 percent of all households with a television set in Mexico tuned into the bout.
In the U.S., Showtime said Thursday that at least 2.2 million homes bought the pay-per-view for the bout, second only to the 2.44 million homes in Mayweather's 2007 bout against Oscar De La Hoya.
With the highest pay-per-view boxing price — at an average of more than $70 — the fight will generate $137 million in pay-per-view sales, nearly $150 million revenue in TV sales alone. The Mayweather-De La Hoya fight sold for $50.
Golden Boy promotions announced Wednesday an estimated 22.1 million viewers and 5.9 million television households watched Alvarez lose to Mayweather.
Nevada boxing regulators say the gate for the bout was just more than $20 million, also a record. A total of 16,146 seats were sold for the event at an average price of almost $1,240 per ticket.
"My calculator is steaming," said fight promoter Richard Schaefer, the chief executive of Golden Boy Promotions, to the Los Angeles Times. "While the numbers are still coming in, I am confident in saying this will be the highest-grossing pay-per-view of all time, millions more than the record."
Mayweather got a $40.87 million guarantee for the fight. A signed check from Schaefer to Mayweather circulated the internet while Alvarez got a $5 million guarantee.
Based on reporting by The Associated Press.
Follow us on twitter.com/foxnewslatino
Like us at facebook.com/foxnewslatino