Fight Psyche: Tyron Woodley gets a chance at redemption against Johny Hendricks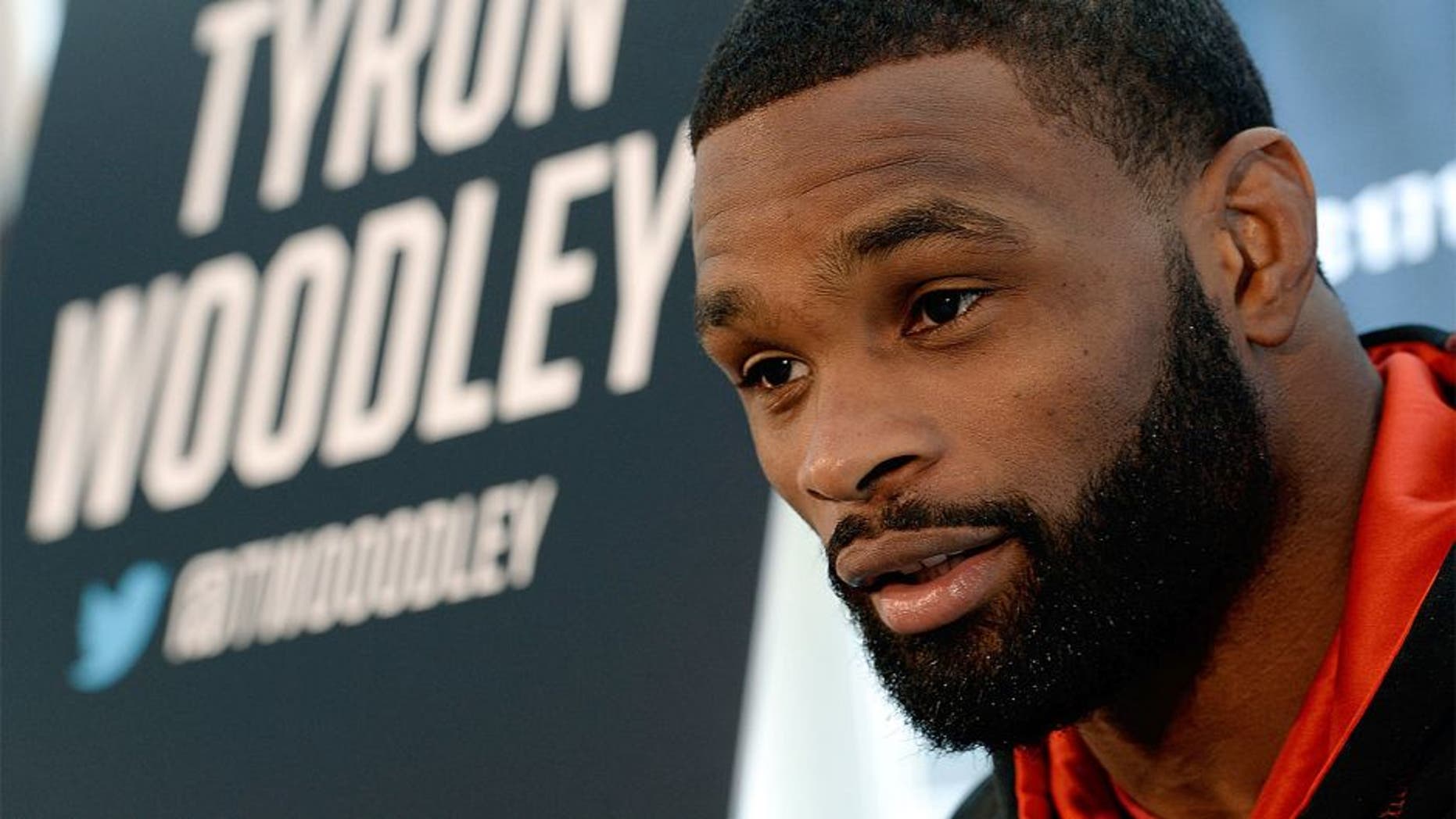 Before he was a UFC welterweight title contender, Tyron Woodley was a Big 12 NCAA wrestling champion and a contender for a national title out of the University of Missouri. In 2005, Woodley met Johny Hendricks of Oklahoma State in the 165-lbs finals of the Big 12 conference tournament and hoped to repeat as conference champ and move to the national tournament with a high seed.
"At that time, and probably four or five years after it, that was a big deal in the Big 12 conference considering how competitive it is. I was the first Big 12 titleholder in the school's history, I was going to be the first Big 12 champion, and it would have given me a great seeding for [the national tournament]. I probably would have gone in as a first or second seed in the tournament, so there was a lot at stake in that match," he told FOX Sports.
Woodley and Hendricks fought a close first period before Woodley was penalized for biting Hendricks' finger. Thing is, Woodley says that he never bit Hendricks, and that the man who would go on to become UFC champion actually fish-hooked Woodley's cheeks and then pretended that he was bitten.
"If I remember it correctly, I was in on a single-leg at the end of the first round. I was trying to take him down, you know, trying to score the first points. The penalty happened, it took away a point and immediately we went into the next round," Woodley said.
Woodley had plenty of time left in the match to come back, but he says that he got too mentally distracted by the penalty, and ended up losing to Hendricks. "It kind of mentally, just messed me up because I was trying to argue it and they were trying to push and continue the match. I think, mentally, after that point, it was kind of over," he admitted.
"It was the fact that the referee was from freaking Missouri and was trying to not be overly biased."
Woodley's sense of fairness was violated and he understandably got caught up in arguing the point with the referee instead of continuing to wrestle Hendricks. He draws an MMA analogy to make his point.
"From that point it was like, this is a big match, you can't just give away a point. It was like giving away a freaking UFC title fight and the guy gets hit for a groin strike and he didn't kick the guy in the balls. He actually kicked him in the thigh, he's trying to argue the point and 'Big' John [McCarthy] keeps pushing the fight along," he explained.
"I just remember mentally being out of it after that point."
Woodley says that the loss weighed heavily on his mind for years, afterwards. Though he brought up the controversy in interviews while trying to get a fight with Johny Hendricks, Woodley insists that he's "over it."
Even if that's the case, now that Woodley has a chance to once more get his hands on Hendricks, at UFC 192, he is intent on not making the same mental mistakes that he did on the wrestling mats 10 years ago. "I handled it the wrong way and this is my opportunity to go out there and redeem myself and handle it the right way."