Fantasy football running back workload and injury history stats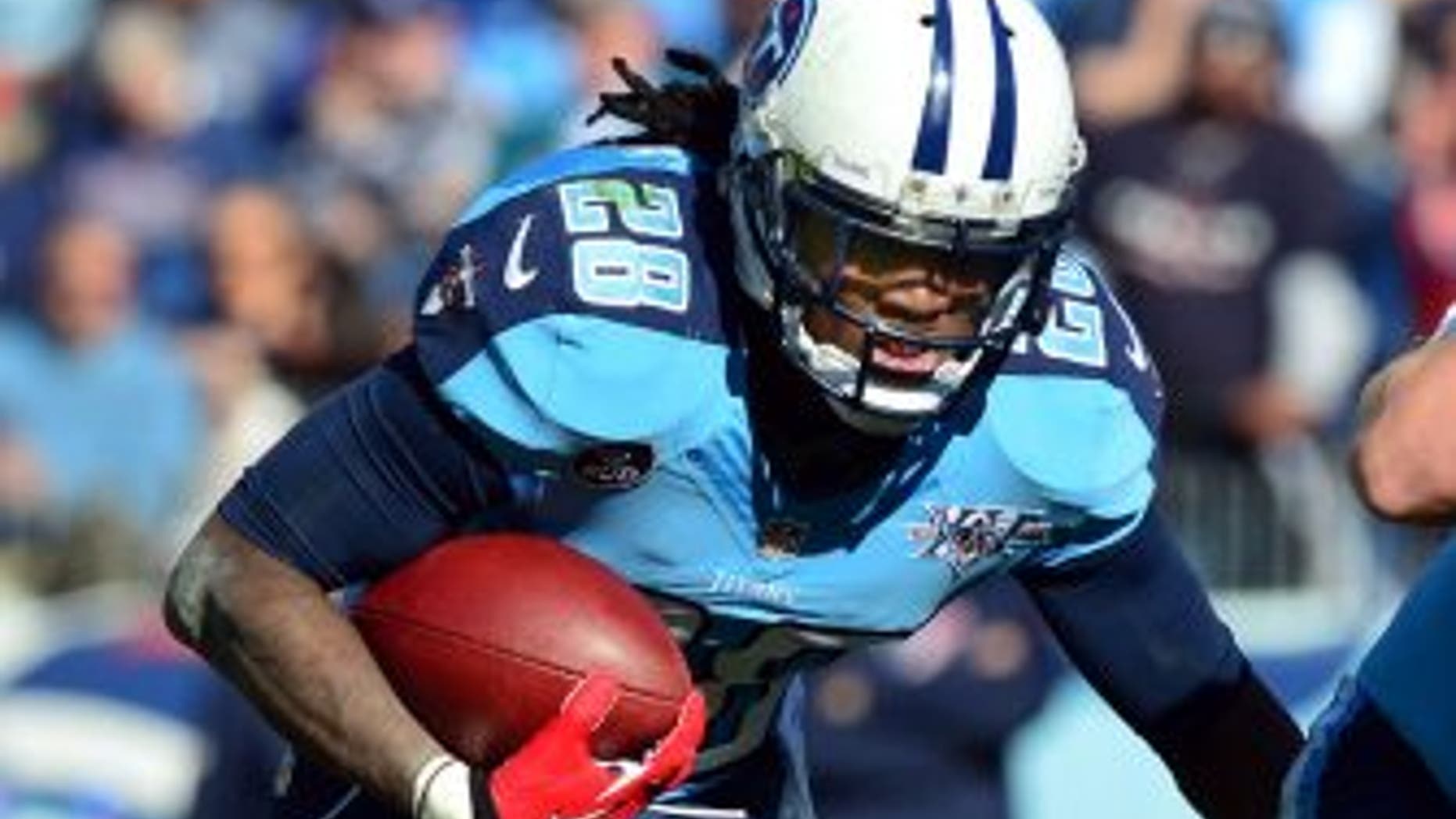 So, you want to draft a fantasy football running back in the first and/or second round?  In this running-back-by-committee fantasy world, missing on reliable running back(s) does tend to create a trickle-down effect of mediocrity if not full-blown failure in most competitive 12-team fantasy football leagues.
Earlier this week, the FOX Sports fantasy department published its early-June running back rankings.  These rankings are not bible and are going to ebb and flow throughout the summer, but the top 12 players featured should all remain in the conversation by late-August.
I've taken the liberty of researching each players' games missed over the last three seasons (some dating back to college) and average amount of rushes per season as a heavy workload tends to leave a running back more susceptible to injury in the future.
Fowler Risk Factor with "1"€ being least risky and "10" being most risky.
LeSean McCoy
Games Missed (last 3 seasons): 6
Average Rush Attempts / Season: 229 (5 seasons)
Fowler Risk Factor: 6
Jamaal Charles
Games Missed (last 3): 15 (only one last two seasons)
Major Injury: Torn ACL in 2011
Avg. Rush Att. / Season: 173 (6 seasons)
Fowler Risk Factor: 6
Adrian Peterson
Games Missed (last 3 seasons): 6
Major Injury: Torn ACL in 2012
Avg. Rush Att. / Season: 290 (7 seasons)
Fowler Risk Factor: 5
Matt Forte
Games Missed (last 3 seasons): 5
Avg. Rush Att. / Season: 259 (6 seasons)
Fowler Risk Factor: 6
Marshawn Lynch
Games Missed (last 3 seasons): 1
Avg. Rush Att. / Season: 219 (8 seasons)
Fowler Risk Factor: 6
Eddie Lacy
Games Missed (last 3 seasons): 1 (played in most games at Alabama)
Avg. Rush Att. / Season: 194 (includes final two seasons at Alabama)
Fowler Risk Factor: 4
Arian Foster
Games Missed (last 3 seasons): 11
Major Injury: Back surgery in 2013
Avg. Rush Att. / Season: 226 (5 seasons)
Fowler Risk Factor: 6
Doug Martin
Games Missed (last 3 seasons): 10
Major Injury: Torn labrum in shoulder in 2013
Avg. Rush Att. / Season: 237 (2 NFL seasons - includes final season at Boise State)
Fowler Risk Factor: 7
Le'Veon Bell
Games Missed (last 3 seasons): 3
Avg. Rush Att. / Season: 270 (includes final two seasons at Michigan State / 382 carries his final season)
Fowler Risk Factor: 7
DeMarco Murray
Games Missed (last 3 seasons): 11
Major Injury: Fractured ankle in 2011 (did have "injury prone" label placed on him coming out of college)
Avg. Rush Att. / Season: 181 (3 NFL seasons - carried ball 282 times his senior season at Oklahoma)
Fowler Risk Factor: 7
Montee Ball
Games Missed (last 3 seasons): 0
Avg. Rush Att. / Season: 261 (averaged 332 attempts final two seasons at Wisconsin)
Fowler Risk Factor: 4
Zac Stacy
Games Missed (last 3 seasons): 2
Avg. Rush Att. / Season: 219 (includes final two seasons at Vanderbilt)
Fowler Risk Factor: 5