Fan of Jimmie Johnson? Rest easy -- he's officially back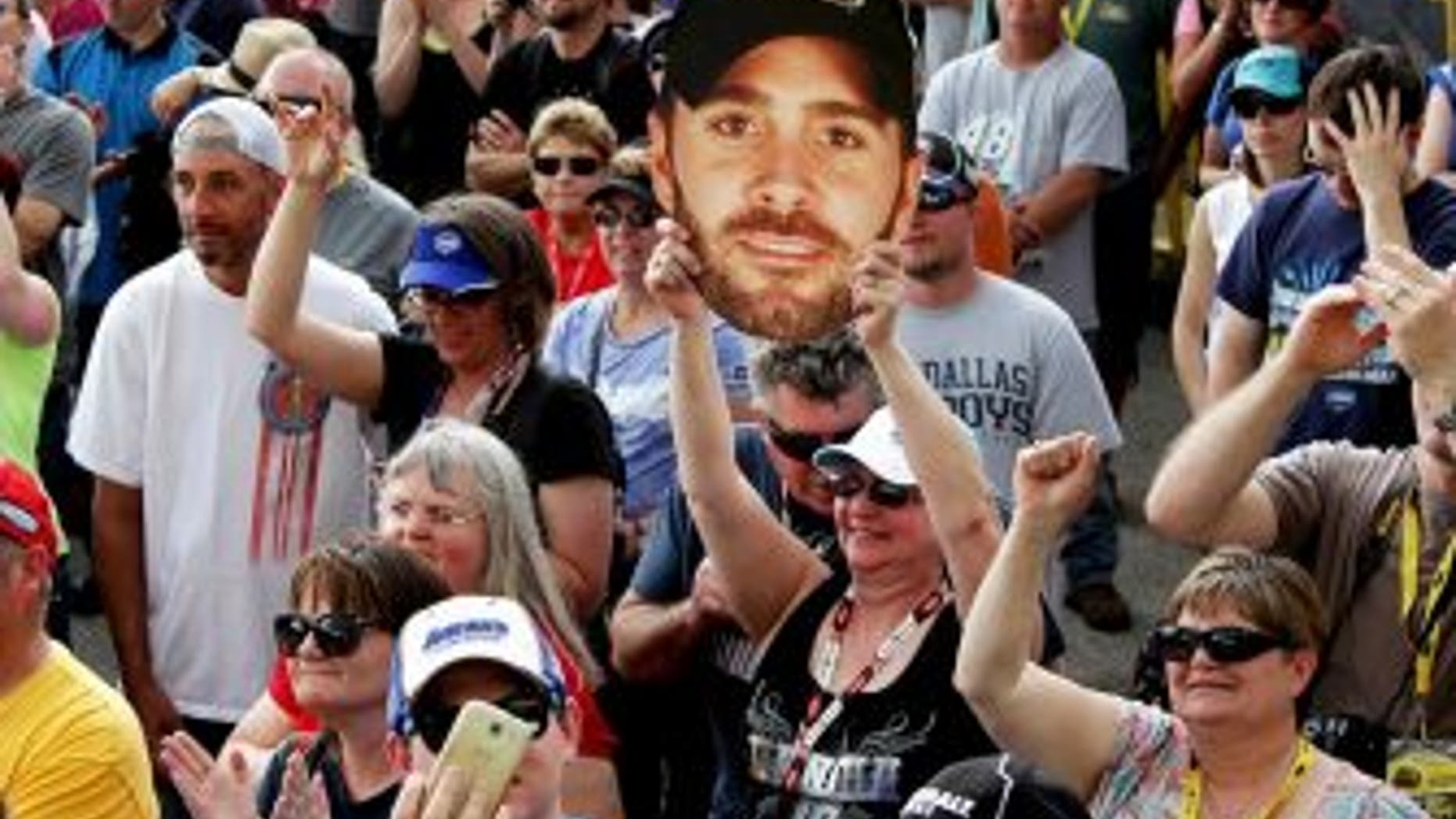 Jimmie Johnson fans worried by your driver's slow start this year, relax: The six-time NASCAR Sprint Cup Series champion is officially back.
With Johnson's victory last Sunday in the Coca-Cola 600 and a visit this weekend to Dover International Speedway, where he owns a record eight race victories, all of a sudden what looked like a bad season is shaping up just fine.
If you listen to Johnson, though, he won't tell you he's back. Instead, he'll tell you he never went anywhere in the first place.
"There has been a lot of pressure and expectations put on us as a team and a lot of things written about us and the long winless streak, but that pressure that people might see and suspect that might be wearing on us is nothing compared to the pressure we put on ourselves as a race team," Johnson said Friday morning, prior to the day's only round of practice at The Monster Mile.
Winning at Charlotte was nice, Johnson said, but it didn't really change anything with the No. 48 Hendrick Motorsports Chevrolet team.
"We expect a lot out of ourselves," said Johnson. "We feel like wins have gotten away from us this year that we weren't happy about, and we also feel that there are tracks that we went to where we just had poor performances. So the win is great, but we kind of hold ourselves to that standard and we're coming to one of our best tracks and the expectations are very high for this weekend."
Johnson admitted that on some of the weekends when the team has struggled, there's been tension occasionally because of those expectations.
"If you're not where you want to be, especially Chad (Knaus, crew chief) and my group of guys who spend so much time to come to the racetrack and to be prepared ... their feelings are hurt," said Johnson. "It's not fun to work so hard and then to be on the right side of the board in practice or qualifying; to not make it to the second round of qualifying. That stuff just eats us up because we work way too hard to be in that position."
At the recent NASCAR Sprint All-Star Race, an event Johnson has won four times, including in 2012 and 2013, the No. 48 didn't have much speed. So the team went to work and the result was a dominating victory eight days later in the Coca-Cola 600.
According to Johnson, slumps are inevitable.
"The sport isn't easy," the Hendrick Motorsports driver said. "This garage area is so tough and strong that it happens. And when it does, you've just got to pull your boots up and get to work and work harder."
Breaking his 13-race winless streak has its advantages, Johnson said.
"It's a backhanded compliment, I guess, that we have done so well as a team and been fortunate to win a lot and win often, that we put ourselves in this corner," said Johnson. "I'm glad I don't have to answer those questions any longer, and we're looking forward to winning again soon and, especially later in the year, winning often."