Falcons owner Arthur Blank celebrated Atlanta's win with a hilarious dance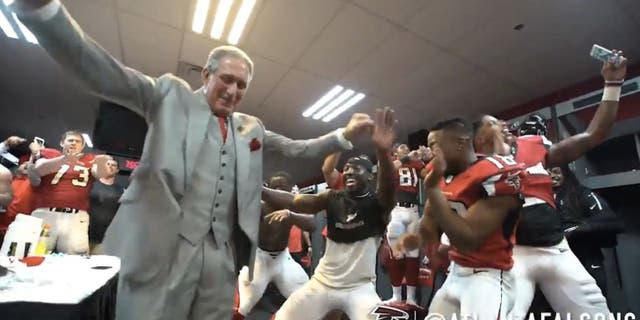 NEWYou can now listen to Fox News articles!
The Atlanta Falcons hadn't won a playoff game since 2012 before they beat the Seattle Seahawks at home on Saturday afternoon. And depending on the outcome of the Packers-Cowboys game, it may have been the last game at the Georgia Dome.
To celebrate the victory, the Falcons broke it down in the locker room afterwards. Owner Arthur Blank joined the players, and his dance moves were must-see in the most delightful way possible.
So it wasn't as bad as Steve Ballmer dancing on the sideline at a Clippers game, but Blank's moves could use some work. They're absolutely hilarious, though -- if that's what he was going for.