Ex-Bears LB Lance Briggs still mulling over retirement decision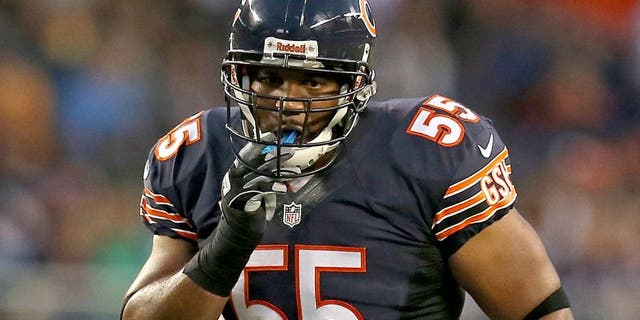 NEWYou can now listen to Fox News articles!
On Wednesday, the Associated Press reported that former Chicago Bears linebacker Lance Briggs has decided to officially retire from the NFL and will now pursue a career in media.
Briggs has since disputed his decision to retire, announcing on his official Sqor account that the official decision will be made in the "coming weeks."
"If somebody called me and they said, 'Hey Lance, we'd like you to come play football,' I'm gonna say I'm happily gonna retire,'' Briggs said, per the Associated Press report. ''And if they said 'Well, Lance, you know we're gonna offer you this,' I'm gonna say 'Well, there's a good chance you're gonna have a new football player.'"
Briggs, 34, played in eight games for the Bears last season before landing on injured reserve with a groin injury. In his prime, he was a dominant linebacker who made seven consecutive Pro Bowls from 2005-2011.
(h/t Bleacher Report)