'El Tri' World Cup Qualification Down To The Wire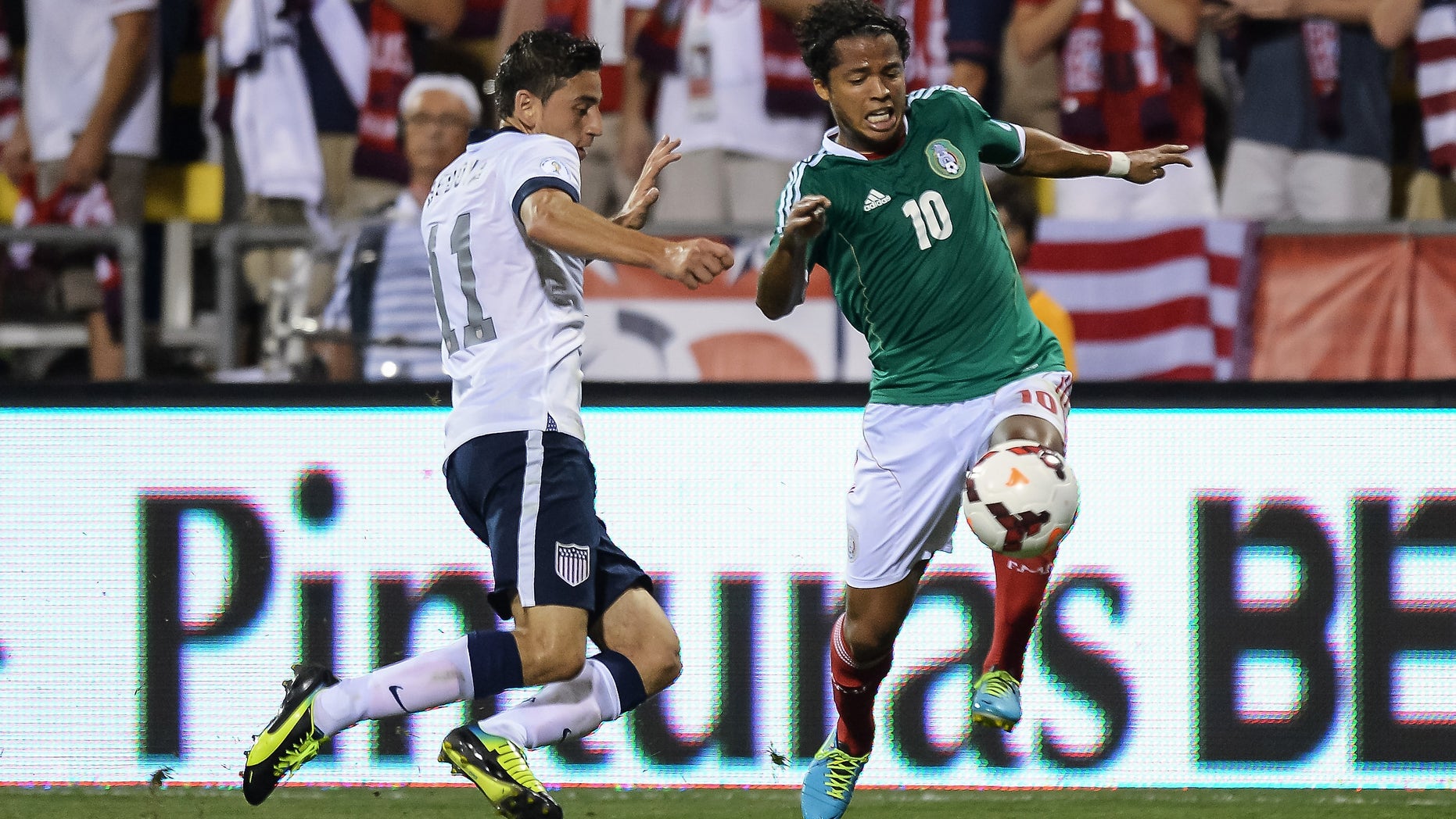 Mexico failing to reach the World Cup?
Shudder the thought.
El Tri can fail to qualify for the greatest show on earth for the first time since 1982, which would be such a huge national disaster that there probably should need a national week of mourning if the unthinkable became reality.
But it certainly can happen.
With two precious games remaining in the CONCACAF hexagonal, Mexico (1-2-5, eight points) finds itself in fifth place out of six teams. The top three teams qualify for Brazil – the United States and Costa Rica booked their tickets for next year's extravaganza – with the third slot still open. The fourth-place team will play New Zealand, the Oceania winner, for one of the 32 berths.
"I am still amazed they still have a chance to make it to the World Cup," said former Venezuelan international standout Giovanni Savarese, who coaches the New York Cosmos and does commentary for ESPN Deportes. "With their qualifiers so far, having a chance to qualify is incredible. I think they have been struggling because everyone has been pulling in different directions — from the players, the coaching, the federation, the fans. I think right now there's a very difficult situation. There's no harmony between all of the parties to push in the same direction," he added.
Over the past 15 months, Mexico has been hailed as the country that would dominate CONCACAF for the next five to 10 years. Given El Tri's accomplishments, it was difficult to argue. Behind the likes of Javier Hernandez, Giovani dos Santos and Andres Guardado, to name a few big names (even though Chicharito is begging for playing time with Manchester City, which certainly hasn't helped things), Mexico won the 2009 and 2011 CONCACAF Gold Cups in rousing fashion over arch rival United States.
In 2011, the country's Under-17 team captured FIFA's world championship in that age category, the same thing for the U-20 side that finished third in the FIFA tournament. And to top it off, Mexico captured its first Olympic gold medal, surprising the Brazilian National Team in London in 2012.
Everything seemed to be so bright.
So what happened?
"It is very difficult to play Under-17 and Under-20 on the full national side, it is a different beast," said Spanish-born Alfonso Mondelo, the Major League Soccer director of player development. "In professional football, national team football, however you want to describe it, has a lot more intricacies than a young team. Being able to manage players and egos. They're more focused to get their careers started. They will follow the directions of the coach. They will believe in the team.
"Getting all the players together on the same page, I think that is difficult. Clearly, they are playing below the capabilities and expectations. There are many players there. You can see with their club teams that they are playing better with their club teams than what you see them play for their national teams."
But with all their talent and big games, they are missing several important pieces to the puzzle. Carlos Vela has turned down invitations to play for the national team so he could concentrate on his club career at Real Sociedad (Spain). He arguably is the best Mexican player, but little does that help El Tri internationally.
"At this moment he would be the top player in Mexico," Mondelo said. "He should be a starter for this Mexico team. The fact that he is not being called or coming in creates some unsettled situation."
Estadio Azteca, once considered the most difficult place for a visiting side to walk away with any points, has put out a welcome mat for opposing teams. Mexico is an astonishing 0-1-3 at home in the hexagonal, scoring only once and securing three scoreless draws.
"The players lost a little bit of trust in Azteca," Savarese said. "Mexico was always a powerhouse and nobody could defeat them there. Now mentality, the players have lost a little bit of that winning attitude at home they used to have."
And losing breeds, well, more losing. Take, for instance, what transpired in Mexico's dos a cero loss to the United States in Columbus on Tuesday night. The Americans scored first – in the 49th minute – and the Mexicans gave up.
"They looked relatively timid and shy throughout," said U.S. midfielder Landon Donovan, who scored one goal and set up another in the game. "I've never seen a Mexico team look that way. When we scored a goal, it was pretty clear that we were either going to get a second or a third or it was going to end 1-0. It was nice to be able to beat them."
Added Mondelo: "That's where their lack of confidence comes in. The first 15 or 20 minutes of the game they were very motivated. They seemed to be in control of the game and they made it difficult for the U.S. to get out of the back. The moment they [U.S.] scored, it was almost like they were done. You just didn't feel it as team."
Mondelo, who was in Columbus, talked to the Mexican team after the game.
"It was unlike what I have ever seen," he said. "There was no fight in this team. The attitude is not there."
In the past, Mexico used to play a physical game against the U.S.
"That attitude with the United States — Cuauhtemoc Blanco, Rafa Marquez and Gerardo Torrado. It almost got nasty. There's nobody to get nasty. It was almost like a friendly game."
No confidence means no winning.
"It is difficult," Saverese said. "When you lose the players and the players aren't responding any more, it is a very difficult situation because then you don't have a team that believes any more."
Not replacing Jose Manuel de la Torre as coach in June has been viewed as a major blunder by the Mexican Football Federation, which fired him after the 2-1 home loss to Honduras last Friday, leaving interim coach Luis Fernando Tena, who guided Mexico to Olympic gold, only three days to prepare for the USA. Victor Manuel Vucetich, who has done an admirable job of guiding Monterrey to the CONCACAF Champions League crown in 2011, 2012 and 2013, was called in to fix what ails the team. It could be too late.
Vucetich has less than a month go prepare a plan and find a way and give a psychological lift before Mexico pays its penultimate game against Panama (1-2-5, eight), which is ahead of Mexico on goal differential, at Azteca on Oct. 11 and its final hexagonal match at second-place Costa Rica four days later.
"This coach has a month to prepare for two crucial games and hopefully get the team into fourth place against New Zealand," Mondelo said.
Despite the hole the Mexicans have dug for themselves, they still can reach soccer's promised land. Mathematically, they still can qualify even as a third-place team, although as a fourth-place playoff team.
"Amazingly yes, amazingly, yes," Saverase said. "If Mexico was in [South America], it would have been impossible. There's still a big chance. It's still in their hands to qualify."
Mondelo agreed. "Of course they can," he said. "You can never count out experienced players and a very talented team."
But as El Tri has reminded us, it takes a lot more than talent to reach soccer's promised land.