Eagles acquire 2015 second-round pick Dorial Green-Beckham from Titans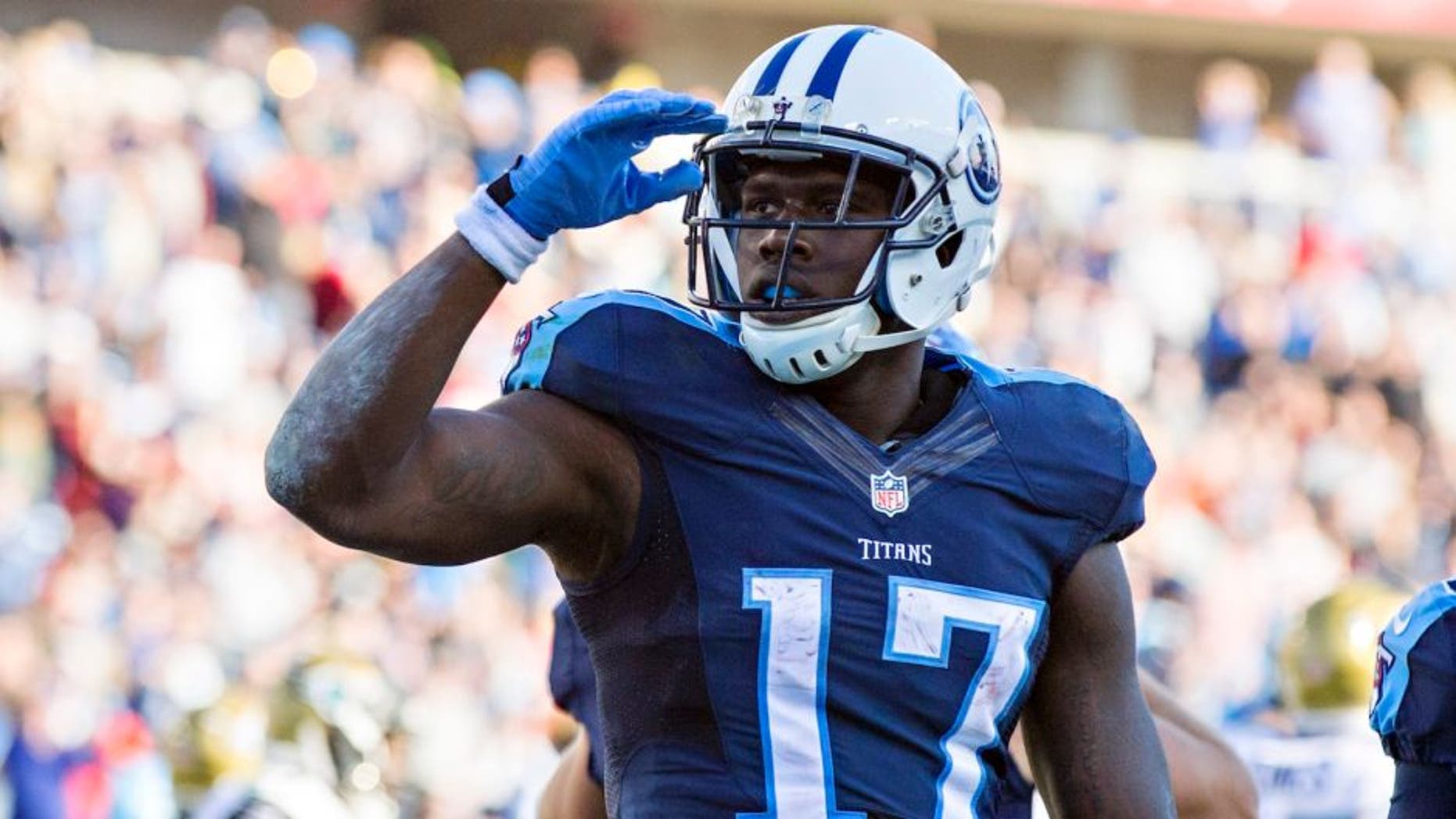 The Philadelphia Eagles have added a big, talented target for Sam Bradford to fire passes to this season. The Eagles announced on Tuesday that they've acquired second-year wide receiver Dorial Green-Beckham from the Tennessee Titans in exchange for offensive lineman Dennis Kelly.
This move comes as somewhat of a surprise, given that Green-Beckham is entering just his second season in the NFL after putting up strong numbers as a rookie. He has had his issues off the field, though. Once the No. 1 recruit out of high school, Green-Beckham went from potential top 10 pick to second rounder when he was taken 40th overall in 2015.
Last season, the 6-foot-5 receiver hauled in 32 passes for 549 yards and four touchdowns in 16 games (five starts), which made him the Titans' leading wideout. He came on late in the year after struggling early. In his final five games, Green-Beckham had 30 receptions for 306 yards, averaging an impressive 19.1 yards per catch.
Kelly, whom the Eagles are sending to Tennessee, has started 15 games in his career -- 10 of which came as a rookie in 2012. He's hardly a game-changer like Green-Beckham, but he provides depth for the Titans' re-worked offensive line.
Given the timing of the trade after experimenting with Green-Beckham for just one season, it's clear the Titans were concerned about his character and maturity going forward. The Eagles' coaching staff will need to keep him focused on football if it wants to get maximum production from the young wideout.
Green-Beckham, 23, joins a wide receiver group that features Jordan Matthews, veteran Rueben Randle and fellow second-year pro Nelson Agholor. Josh Huff is also a contributor.
This is the second trade the Eagles and Titans have made this offseason, with the first involving DeMarco Murray going to Tennessee.