Dodgers medical staff conducting review amid hamstring epidemic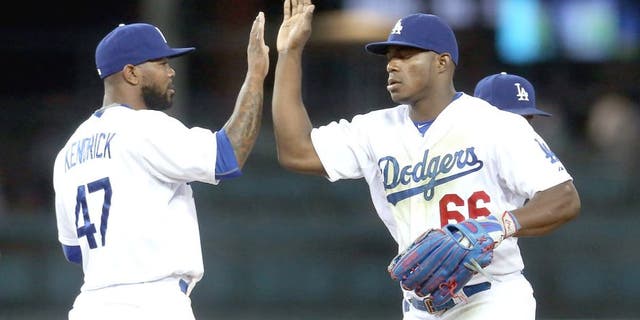 The Los Angeles Dodgers currently have three position players on the disabled list -- all of them with hamstring injuries.
Utility man Kiké Hernandez became the latest to become sidelined with a hamstring injury, joining second baseman Howie Kendrick and right fielder Yasiel Puig on the 15-day DL with a hamstring strain.
Amid the recent epidemic in hamstring injuries on the team, manager Don Mattingly said Monday that the Dodgers medical staff is conducting an internal review to "evaluate themselves and make sure they're not missing anything," per ESPN.
"I've been with different teams over the years, and sometimes it's the obliques," Mattingly said. "This year, for us, it's the hamstrings that have cost us."
Despite the absences of Kendrick, Puig, and the versatile Hernandez, the Dodgers opened up their three-game series against the Giants with a 5-4 win in extra innings on Monday, bumping their lead in the NL West to 4 ½ games.