Djokovic says 'luckily there is nothing damaged' in arm after bad fall on Centre Court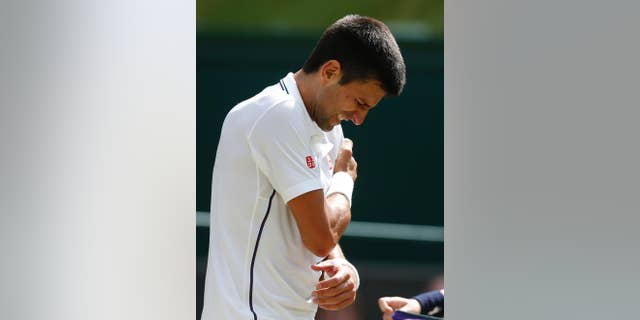 LONDON – Novak Djokovic says there is "nothing damaged" in his left arm after a painful fall on Centre Court during his third-round victory over Gilles Simon.
The top-seeded Djokovic tumbled while stretching for a forehand in the sixth game of the third set, rolling over and clutching his upper left arm. He lay on his side and then on his back grimacing in pain.
Djokovic got up holding his arm and walked slowly to his chair, where he took a medical timeout and received treatment from a trainer.
He then resumed the match and needed four more games to complete a 6-4, 6-2, 6-4 win.
Djokovic says he felt a "sharp pain" and the muscle "was quite sore because of the impact" but "luckily there is nothing damaged."