Denny Hamlin edges William Byron at the line for XFINITY win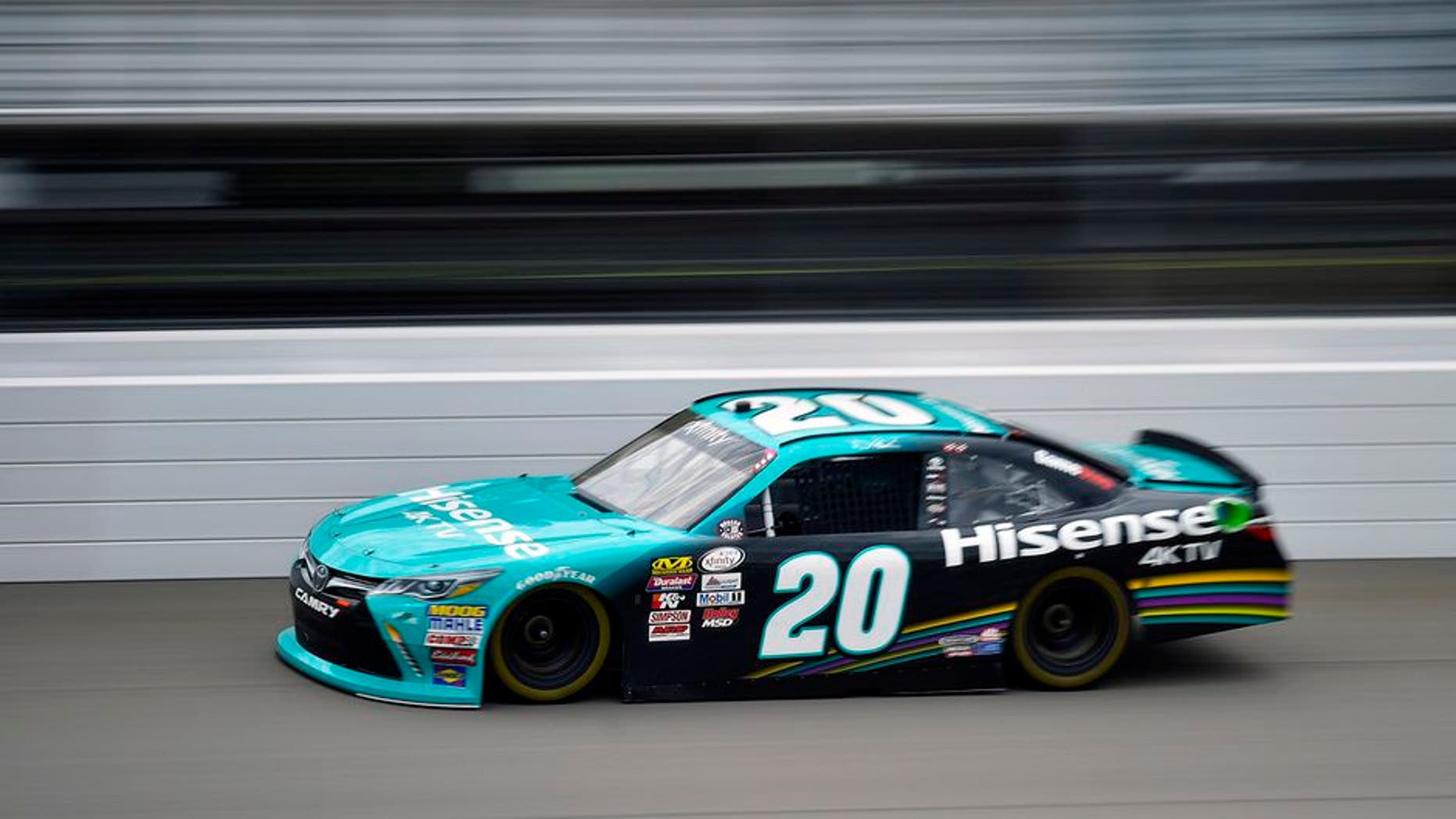 On the final lap of Saturday's XFINITY Series race at Michigan International Speedway, veteran driver Denny Hamlin took up-and-coming NASCAR star William Byron to school to earn the victory in the Irish Hills 250.
On the decisive final, thrilling lap, Hamlin became the teacher and Byron the unwilling pupil.
Byron seemed in position for his first series triumph after two textbook restarts toward the end of the race.
With Hamlin starting on the outside on the next-to-last restart with nine laps to go and Brad Keselowski to his inside, Keselowski got a tremendous push from Byron. But then Byron, an XFINITY regular, shot past both Monster Energy Series veterans to take the lead.
But with five laps to go, yet another caution came out when Matt Tifft's car spun -- setting up the final restart with Byron on the outside of the front row and Hamlin to his inside, with Keselowski lined up behind Hamlin and Elliott Sadler lined up behind Byron.
Byron squirted ahead again and seemed to be in command, but Hamlin stalked him relentlessly and made his move coming off Turn 4 on the final lap. Their cars touched briefly and then it was a drag race to the finish line after Hamlin dove to the inside.
Hamlin beat Byron to the line by inches in the closest XFINITY finish in history at the 2-mile track.
Kyle Busch started from the pole, but he didnt stay out front long.
Shortly after the green flag dropped to start the race, as the field headed into the very first turn at the 2-mile track, Brad Keselowski pulled behind Buschs No. 18 Joe Gibbs Racing Toyota and appeared to touch him ever so slightly sending Busch for a long, wild ride through the infield grass.
Busch was able to come to pit road for repairs and restarted the race in 32nd, while Keselowski went on to win Stage 1 of the 125-lap event.
It wasnt what any of us wanted, but theres nothing we can do about it now, Keselowski told FOX Sports.
From there, Busch put on quite a show. He pitted a total of eight times for additional repairs to his car before the restart at the beginning of Stage 3 when he passed six cars to go from 13th to seventh.
XFINITY regular Elliott Sadler basically was handed the Stage 2 win when Keselowski, who was leading, pitted late and the stage ended under caution because of debris on the track.
By the time it got down to the home stretch, Hamlin appeared to be in control. He held a three-second lead with 15 laps to go but one lap later, the caution came out for debris again, setting up the last two restarts where Byron grabbed the lead.
In the end, though, it was Hamlin who emerged victorious in spectacular fashion.