Demetrious Johnson finally gets his Floyd Mayweather moment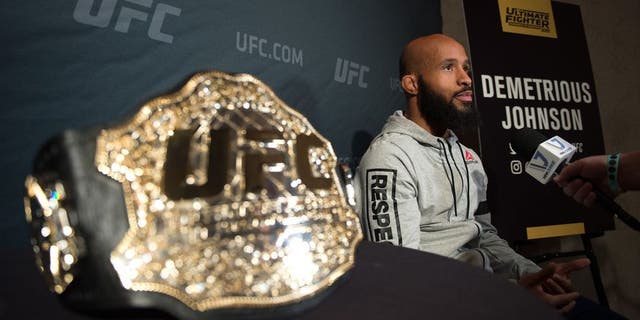 UFC flyweight champion Demetrious Johnson tied Anderson Silvas record for most title defenses this past April but didnt have the belts to show for it.
Now, he does.
The 125-pound champ has long wanted to replicate the photo taken by Floyd Mayweather displaying all of his championship belts. And after Conor McGregor did something similar, Johnson felt it was time to ask the UFC to pony up on the belts he felt he was previously owed.
The promotion responded accordingly and Mighty Mouse posted this epic photo to Instagram yesterday, reminding fans just how dominant hes been over his six-year UFC career.
Johnson hasnt lost since 2011 and has won 12 straight fights, including his 10 title defenses. Hes coming off a dominant victory over Wilson Reis and looks to break the record later this year.