DeMarcus Cousins downplays beef with coach George Karl, wants us to talk about it (PHOTO)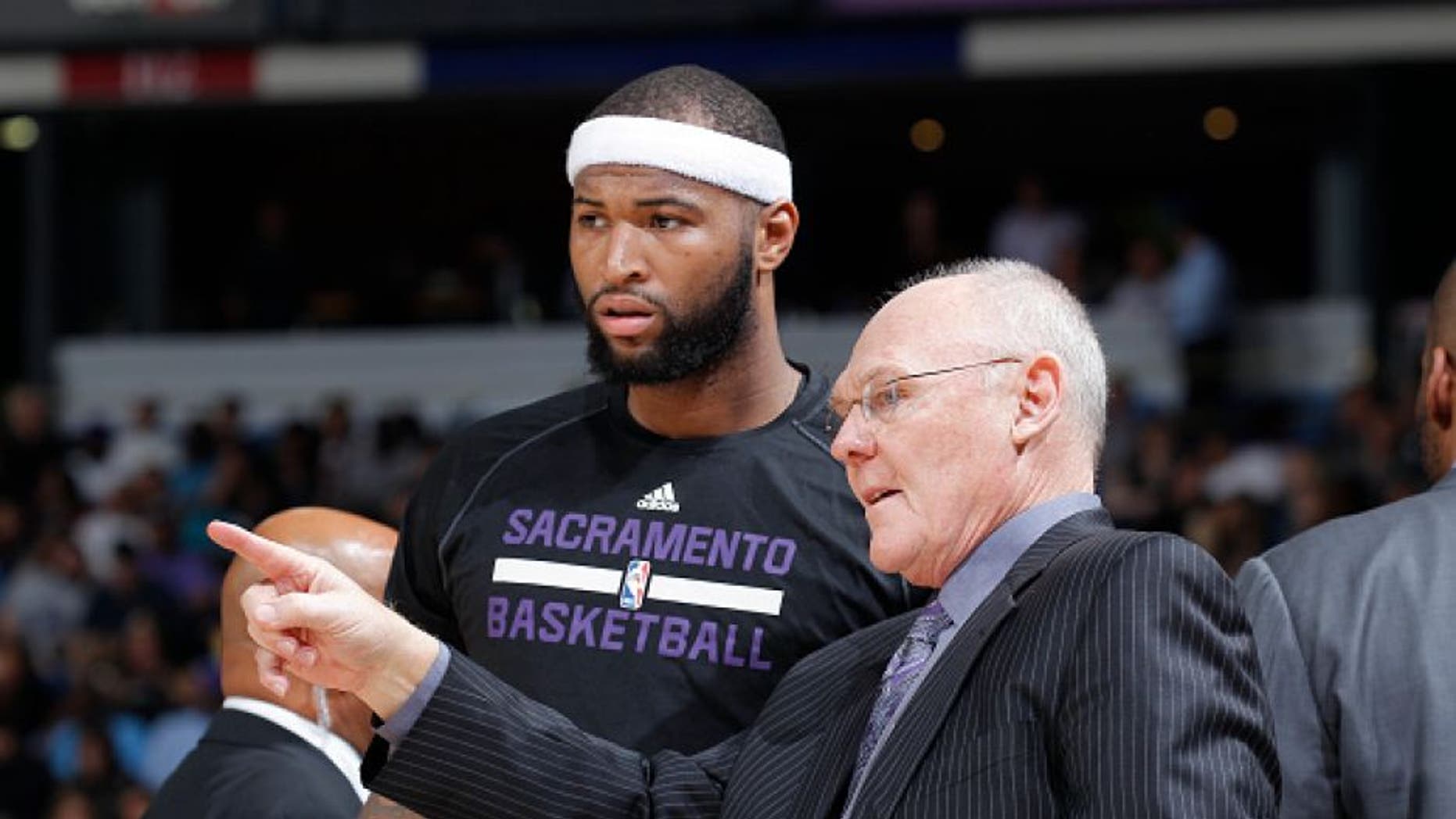 No one knows what's going on with the Sacramento Kings.
The Kings were one of the most talked about teams this summer, but for all the wrong reasons.
Key free agents turned down more money from the Kings to play elsewhere. The team bid against itself for Rajon Rondo, who is no longer the player the Kings are paying him to be. And perhaps worst of all, the discord between coach George Karl and star center DeMarcus Cousins went public, with reports of Karl demanding Cousins be traded, and Cousins responding on social media with tweets about snakes.
And now the saga continues.
Cousins, who one would assume isn't particularly happy with Karl's allegedly not-so-subtle wishes to get rid of the All-Star big man, posted this photo of himself, Karl, president of basketball operations Vlade Divac and interim GM Mike Bratz, with the caption, "Give them something to talk about...."
It's unclear if Cousins and Karl have actually mended their relationship -- Divac's recent comments suggest the dynamic was as bad, if not worse, than we thought -- but this photo is (perhaps) a step in the right direction.
If the Kings are to have any shot at continuing their early success from last season and make the playoffs, their star player and coach have to be on the same page. We've seen countless odd pairings -- whether it is teammates, a player and a coach, a coach and GM, etc. -- coexist as long as the team is winning.
However, if the Kings get off to slow start or are seemingly eliminated from the playoff picture midway through the season, expect the Cousins-Karl beef to reemerge and cause headlines again.
The summer of Sacramento lives on.