David Price to start Game 6 for Blue Jays in ALCS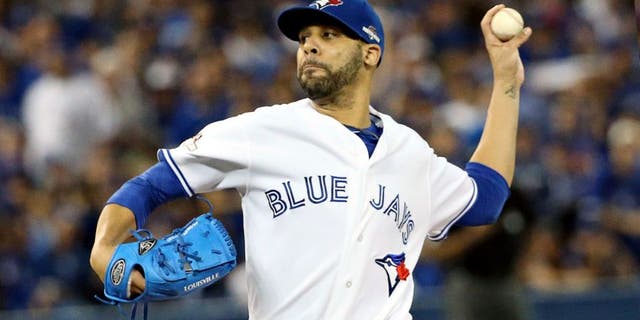 David Price will try to notch his first win in a postseason start. Steve Russell Toronto Star via Getty Images
When the Toronto Blue Jays needed a win most, Marco Estrada stepped up and tossed 7 2/3 innings, giving up just three hits and one run while striking out five. His efforts pushed the Jays past the Kansas City Royals in Game 5.
With the series heading back to Kauffman Stadium, the Jays will lean on their ace to hopefully provide similar performance to Estrada.
David Price struggled in Game 2 of the series, giving up five runs over 6 2/3 innings in a 6-3 loss in Kansas City.
If needed, Price said he was available out of the pen in Wednesday's game.
In his regular season career, Price is 2-0 with a 1.93 ERA in six games against the Royals.
He is winless in seven postseason starts.
MORE MLB: Want stories delivered to you? Sign up for our MLB newsletters.