David Ortiz defends the bat flip: 'Respect? Respect my [expletive]'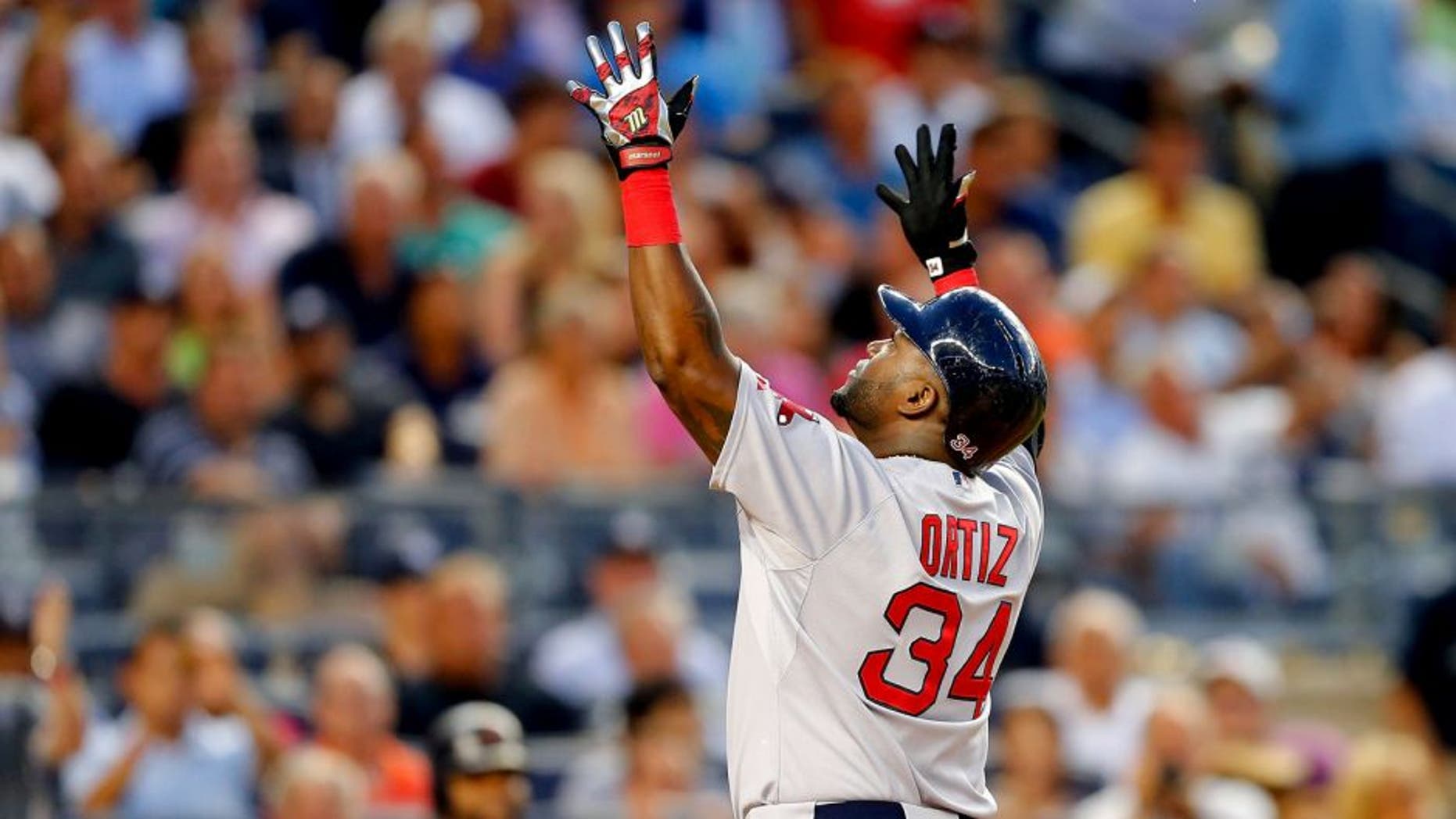 Before spring training winds down and we all focus less on baseball's unwritten rules and more on the actual standings, let's get comment on bat flipping from a guy who's always had a way with words and a baseball bat: Boston Red Sox designated hitter David Ortiz.
Ortiz's remarks on bat flipping and more generally on respecting the game come in the wake of Hall of Fame relief pitcher Goose Gossage's takedown of modern players who don't play the game the way it was intended, to paraphrase, and of "baseball nerds" poisoning the game with analytics.

Here's Ortiz via the Boston Globe's Alex Speier:
"My daddy told me, when I was 7, 'Even if I am on the mound teaching the game to you, and you are facing me, try to hurt me. This is competition,' " said Ortiz. "Respect? Respect my [expletive]. I don't have to respect nobody when I'm between those two lines. I'm trying to beat everybody when I'm between those two lines. This ain't no crying. There's no, 'Let me be concerned about taking you deep.' No."
Ortiz expanded on bat flipping specifically:

"When a power hitter does a bat flip, you don't hurt nobody. If I hit a homer, did a bat flip, threw it in the stands and break a couple of people's heads, I understand. But that's not what it is," Ortiz said. "When you see a pitcher do a fist pump when they strike out any one of us, or jumping on the mound, I don't see anybody talking about that. Nobody's talking about that. Act the same way when we do a bat flip. It's emotion. It is, 'I got you.' Just like a pitcher does, 'I got you,' when they strike [you] out. As a hitter, I don't mind. You got myself out? Good for you. They work hard to do that [expletive]. But when I get you, good for me. Period."
Sometimes baseball players get emotional, baby. That's a good thing.
If not Big Papi, there has to be a MLB hitter out there with 25-homer power who's willing to roll with some Whitney as his walk-up music: