Darrelle Revis allows lowest completion percentage of any CB in NFL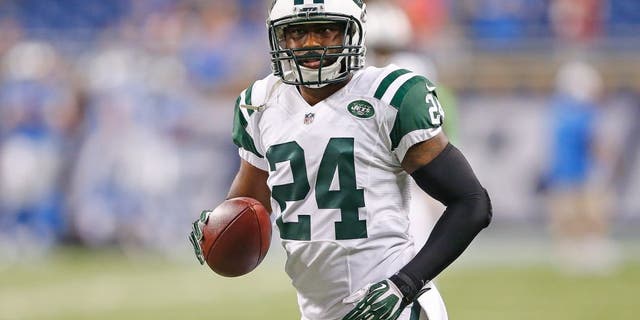 There were concerns that Darrelle Revis had taken a step backwards this season and looked a tad slow. He was beat for touchdowns on a few occasions but has also pulled down five interceptions, as well. So the good comes with the bad, but according to Pro Football Focus, there's been more of the former than the latter.
Revis has allowed the lowest completion percentage among all cornerbacks in the NFL this season, beating out Patrick Peterson by a slim margin.
The Jets' secondary hasn't been as consistent as it was expected to be, but that hasn't been a result of Revis' play. Even though he's not the shutdown corner he once was, he has the ability to take away half the field in zone coverage.
If there was any doubt that Revis has struggled this season, he's proved otherwise with his play at the age of 30.