Dante Exum's on-court return could come in Rio after Australian win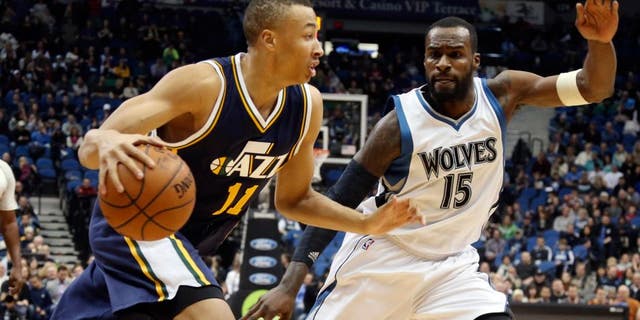 When Utah Jazz point guard Dante Exum makes his return to competitive basketball, there's a chance it won't first be on an NBA court. After a big win in the 2015 FIBA Oceania Championship this week, Exum's Aussie Boomers have officially qualified for the 2016 Olympics in Rio de Janeiro.
Exum's teammate on the national team and Jazz, Joe Ingles, shared his congratulations for the national team on Twitter early Tuesday morning. Although neither Ingles nor Exum played for the Boomers in the qualifying game, both will be in the running for the Olympic roster. Ingles has previously stated his belief that Exum could be back in time for the Olympics, which would serve as a nice lead-in to the 2016-17 season -- assuming, of course, that Exum is healthy.