Daniel Cormier has pro wrestling move named in his honor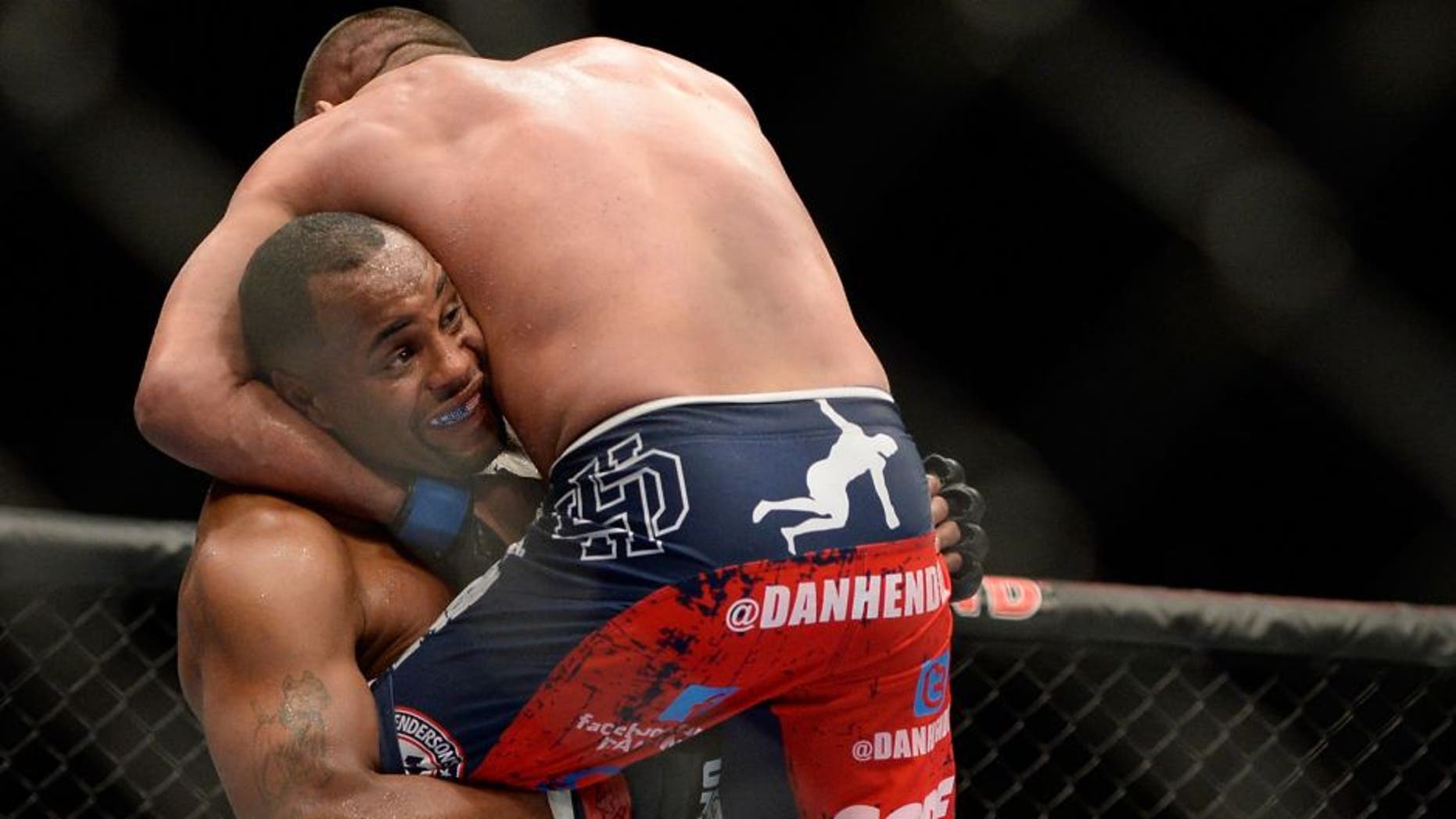 Outside of being the UFC light heavyweight champion, Daniel Cormier is also a huge professional wrestling fan who has regularly touted his admiration for former WWE champion Seth Rollins.
Cormier even attended WrestleMania last year where he witnessed Rollins winning the heavyweight championship in the main event.
So considering his love for WWE, Cormier seemed to enjoy the fact that an up and coming wrestler paid homage by naming a move after him.
The "Daniel Cormier Driver" is patented after Cormier's monstrous slam that he landed on Dan Henderson in their fight from 2014.
Cormier lifted Henderson in the air after a brief exchange on the feet before slamming the former title contender to the ground with tremendous force.
It was one of the most memorable slams to ever take place inside the Octagon and it appears Cormier's move will not be immortalized with a pro wrestling finisher named in his honor.
Maybe Rollins will pick that one up when he returns to WWE later this year?