Daily Fantasy Baseball Advice for June 26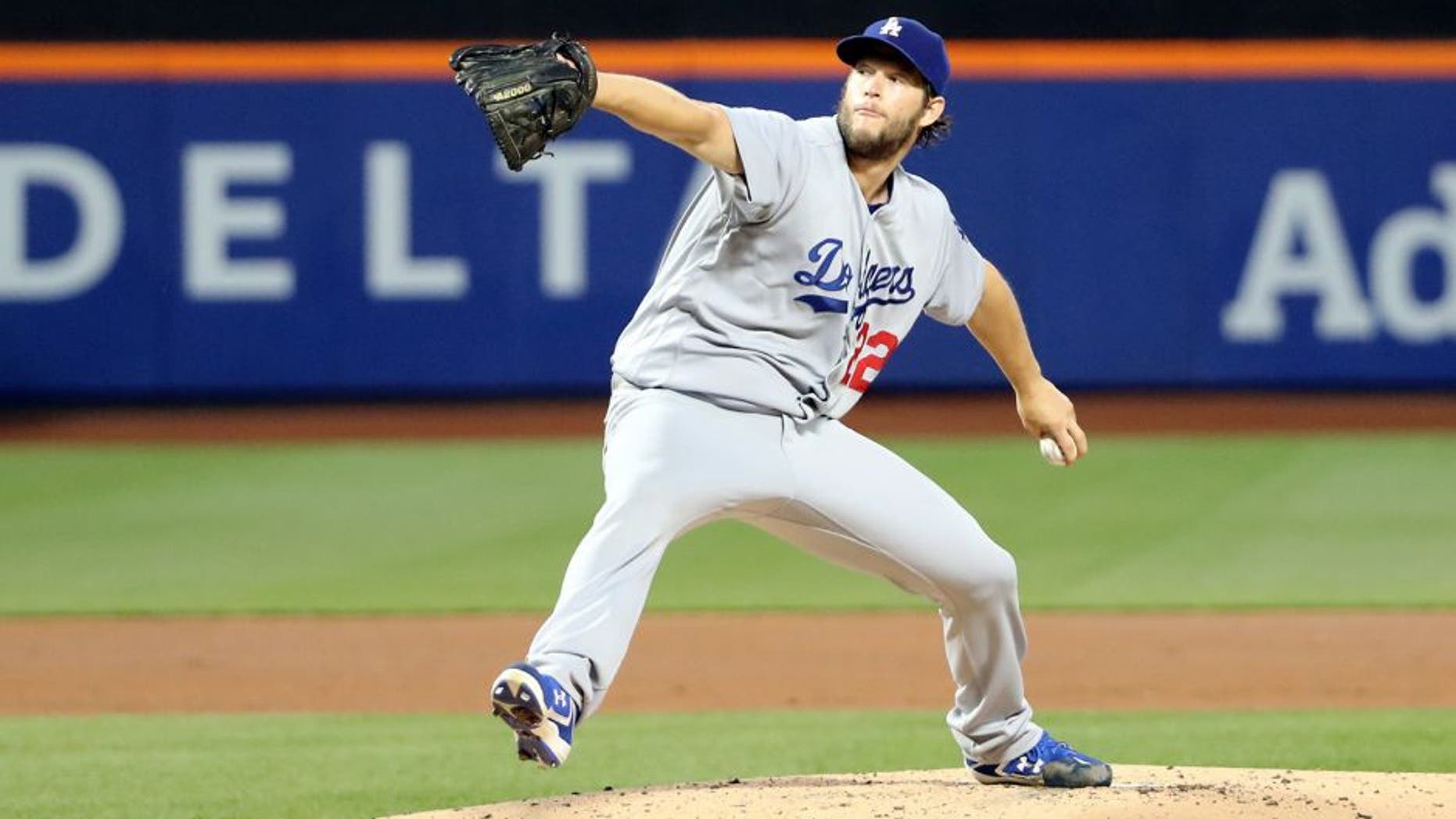 Welcome to today's daily fantasy post! Remember that you can find our posts on the brand-spanking new DFS home page, as well as the fantasy page. Bookmark those sites now!
Let's get to today's interesting facts, using DraftKings prices.
Five Things to Watch:
1. Here are the three highest projected over/unders, provided by OddsShark...
| Games | O/U |
| --- | --- |
| ARI/COL | 12 |
| SD/CIN | 10 |
| BOS/TEX | 10 |
2. Weather: Should be all clear, but keep an eye on the White Sox and Royals games as we get closer to first pitch.
3. You down with BvP? Neil Walker is 10-for-27 lifetime against Bud Norris. Eric Hosmer is 10-for-26 against Doug Fister. DJ LeMahieu is 10-for-24 with 2 HR against Patrick Corbin. Freddie Freeman is 10-for-24 against Bartolo Colon. James Loney is 14-for-24 lifetime against Bud Norris. Ian Kinsler is 8-for-20 against Josh Tomlin. Danny Valenica is 7-for-17 against Hector Santiago and absolutely owns left-handed pitching.
4. Your three biggest pitching favorites for the night: Johnny Cueto against the Phillies (-280), Clayton Kershaw against the Pirates (-270) and Nathan Eovaldi against the Twins (-220).
5. Sneaky stack options: The Yankees are massive favorites against the Twins, and it's not because Nathan Eovaldi is a lights-out pitcher. You can also pick on Chad Kuhl with the Dodgers, or Bud Norris with the Mets. Lots of options.
Must-Start of the day: Clayton Kershaw, LAD
A lot of people will be split on Kershaw/Cueto/Fernandez for their top ace, but I'll roll with Kershaw. The Pirates have hovered around the top-10 in strikeouts per game all year, and every matchup has been a great one for the southpaw this season (1.57 ERA, .67 WHIP). There's not enough to make me fade him here.
Deal of the day: James Loney, NYM
Loney hasn't really been on the fantasy radar, but he's hitting well for the Mets and absolutely owns Braves starter Bud Norris. Loney is 14-for-24 lifetime against him, and he's incredibly cheap at $3,300 and on a team that should put up big runs today.
Avoid of the day: Nolan Arenado, COL
It's not a bad idea to stack the Rockies against Patrick Corbin, but you might not want to pay up for Nolan Arenado. He's just 3-for-22 lifetime against Corbin.
Stack of the day: Cincinnati Reds
The Reds get Luis Pedromo at home, who has an ERA of 9.00 in 47 innings this season. We can exploit him with Cincy's bigger bats. Pedromo also owns a 2.11 WHIP and is just handing out home runs, so the chances he leaves his start unscathed are extremely low.
Yesterday's Recap
Michael Pineda was our top recommended pitching option, and he only allowed two hits and struck out eight in six innings of work. Unfortunately, our Diamondbacks stack only delivered six runs and Paul Goldschmidt was just 1-for-4. Let's do better on Sunday.
Starting pitchers:
Sonny Gray, OAK: With so many aces on the board, you'll likely need to save some cash with your second starter. Gray fits the bill at just $5,900 against the Angels. For what it's worth, Gray has at least 15 DK points in three of his last four starts.
Nathan Eovaldi, NYY: He's a massive favorite, and he's dirt cheap at just $5,200. Eovaldi can get hit hard (5.02 ERA), but he throws hard and has 70 strikeouts in 80 innings. The price is the big appeal here.
Clayton Kershaw, LAD: "Must-start of the day"
Catchers:
Nick Hundley, COL: Cheap, in Coors Field and gets the lefty-righty matchup against Corbin.
Brian McCann, NYY: A relatively inexpensive way to pick on Tyler Duffey.
First basemen:
James Loney, NYM: "Deal of the Day"
Joey Votto, CIN: Part of our Reds stack and is hitting .314 over his last 10 games.
Second basemen:
DJ LeMahieu, COL: LeMahieu is 10-for-24 with 2 HR against Patrick Corbin
Ian Kinsler, DET: Kinsler is 8-for-20 against Josh Tomlin lifetime.
Third basemen:
Danny Valencia, OAK: Valenica is 7-for-17 against Hector Santiago and absolutely owns left-handed pitching.
Matt Carpenter, STL: James Paxton struggles against lefties, and Carpenter is hot with a 1.068 OPS over his last 10 games.
Shortstops:
Zack Cozart, CIN: Usually bats near the top of the lineup and is part of our Reds stack.
Asdrubal Cabrera, NYM: Thrifty option for a stack against Bud Norris, and the switch hitting helps him here.
Outfielders:
Reds outfielders, CIN: Duvall, Bruce and Hamilton are all great plays against Pedromo.
Ryan Raburn, COL: Make sure he plays, but Raburn crushes left-handed pitching and is cheap.
Curtis Granderson, NYM: Another lefty to throw at Norris.