CUP: Kyle Petty Set For 19th Anniversary Charity Ride Across America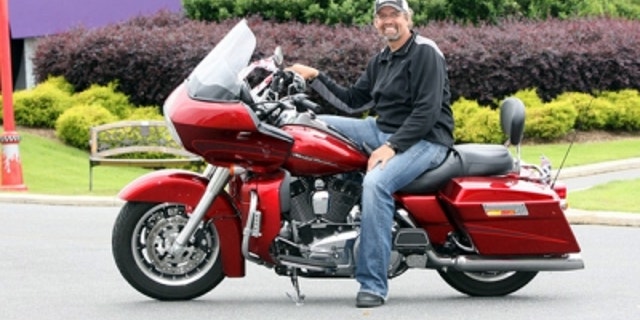 During a weeklong event this spring, former NASCAR driver and racing analyst Kyle Petty will lead more than 175 motorcycle riders on a cross-country motorcycle trek to benefit Victory Junction. The 19th Anniversary Kyle Petty Charity Ride Across America presented by Manheim will commence on April 27 in Coeur d'Alene, Idaho, and extend 2,100 miles before finishing in Tempe, Arizona on May 3. The Charity Ride raises funds and awareness for Victory Junction, a camp created to enrich the lives of children with chronic medical illnesses.
"Over the years, the Ride has turned into so much more than we ever anticipated," said Petty, who started the Ride as a small group of friends riding from track to track across the country. "I'm grateful for the chance to spend time with friends, while meeting fans and generous supporters who ultimately help create memorable and fun camp experiences for wonderful children and their families."
The 2013 Schedule includes overnight stops in:
• Coeur d'Alene, Idaho to Boise, Idaho (April 27)
• Boise, Idaho to Jackson, Wyo. (April 28)
• Jackson, Wyo. to Green River, Wyo. (April 29)
• Green River, Wyo. to Grand Junction, Colo. (April 30)
• Grand Junction, Colo. to Durango, Colo. (May 1)
• Durango, Colo. to Show Low, Ariz. (May 2)
• Show Low, Ariz. to Tempe, Ariz. (May 3)
According to Herschel Walker, former NFL great and 1982 Heisman Trophy winner, he enjoys the camaraderie among the riders each year, as well as seeing Petty interact with the crowds.
"Kyle is incredible. He works so hard and cares so much about the riders, the Charity Ride and the children who attend Victory Junction," said Walker, who is participating in his 8th Charity Ride this year. "It's truly a blessing to be a part of this experience."
Spectators, visitors and residents are encouraged to visit one of the daily scheduled fuel stops or overnight locations to show support for the riders, meet Petty and also contribute to the Charity Ride's "Small Change. Big Impact." program that benefits children with chronic illnesses.
In the last nine years, more than 7,650 children have attended Victory Junction at no cost to their families, thanks to the Kyle Petty Charity Ride. The camp has served as the Ride's primary beneficiary since its establishment by the Petty family in 2004 in honor of their late son, Adam.
The 2013 Kyle Petty Charity Ride Across America is made possible by presenting sponsor Manheim, as well as Coca-Cola, Pilot Flying J, Racing Electronics, FLUIDYNE Racing Products, WinCraft Racing, Krispy Kreme, FGX International and the Petty Family Foundation.
"Manheim is extremely proud to sponsor the Kyle Petty Charity Ride through 2015," said Nick Peluso, Manheim senior vice president of customer management. "Previously having sponsored the Ride, Manheim values the national awareness it brings to chronic illness and enriching the lives of children who live with chronic illness. Giving back is definitely a priority for Manheim and our parent company COX; we are looking forward to our three-year sponsorship."
Individuals can follow Petty and the riders live by visiting www.facebook.com/KPCharityRide or on Twitter @KylePetty and @KPCharityRide.