CUP: Kurt Busch's Great Adventure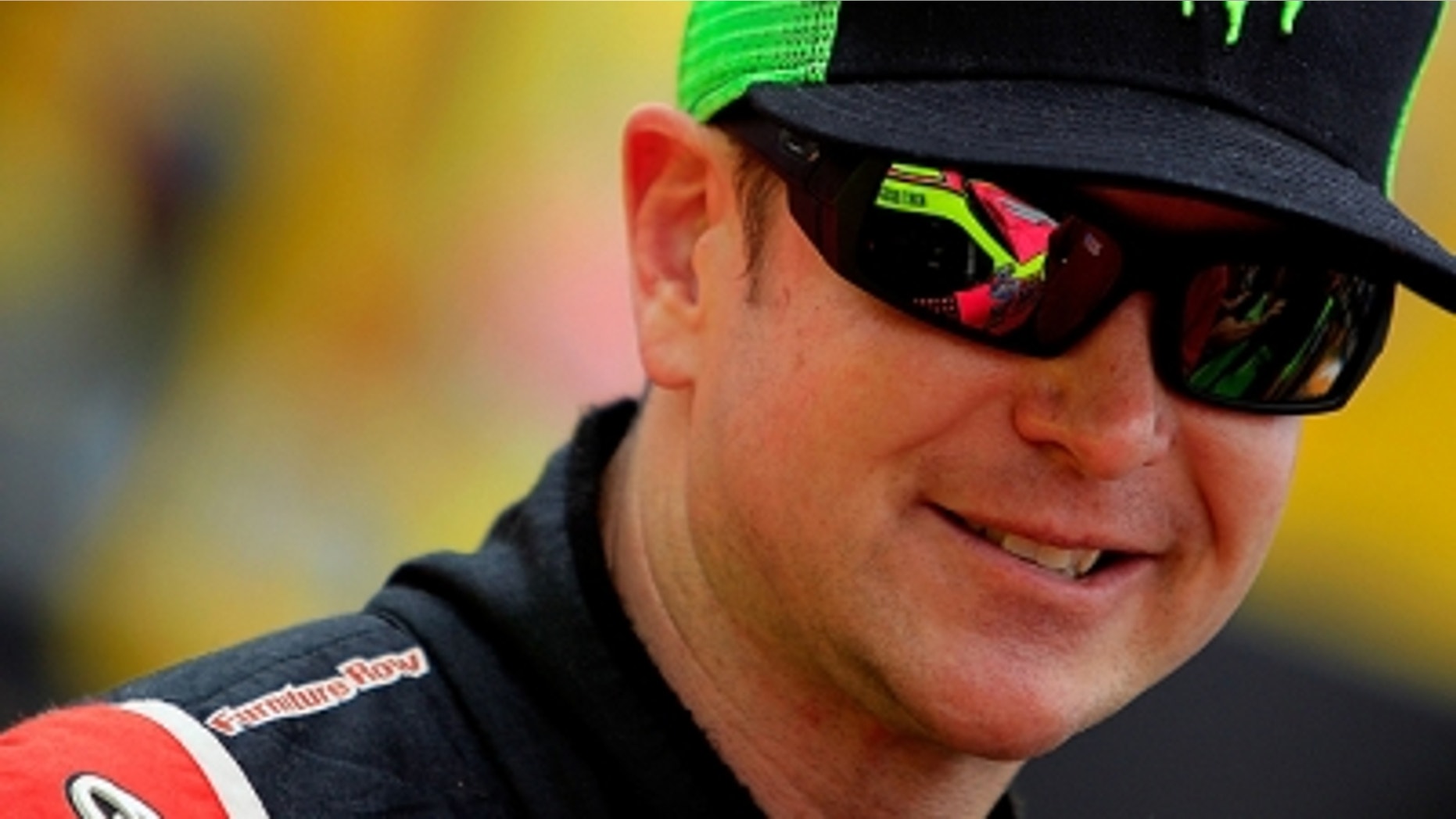 Kurt Busch hopes to remove the Indianapolis 500 from his bucket list — in 2014.
Following an invitation from Indianapolis Motor Speedway, Busch might just get his wish. On Thursday, two days before the Brickyard opens for the the 97th running of the Indy 500, Busch will test drive an Andretti Autosport IZOD IndyCar.
During a Goodyear tire test on Tuesday and Wednesday with his Furniture Row Racing team, Busch was presented with the opportunity to run an IndyLights car Thursday. However, that conflicted with Nationwide Series practice at Talladega Superspeedway.
"Off of last week's PR buzz from driving the V8 Super Car in Austin, Indianapolis Motor Speedway called my agent John "C" (Camponigro, Sports Management Network) and said, 'Hey, we know Kurt is testing his Cup car next week, would he mind staying over and testing an Indy Lights car?' IndyLights, OK sure, but it would be really cool if it was the show," Busch replied. "Why don't you see if you can find an IndyCar?
"You just can't call up anybody. But John C called Michael Andretti and he said there would be a car coming back from Brazil, and he said, 'Let's do it.'"
Busch developed a relationship with Andretti last year when he was being courted by Dodge to start a NASCAR operation. While the racers discussed stock cars, Busch acknowledges that "there was not a single word of IndyCar mentioned". However, if everything goes to plan and Busch gets up to speed in an IndyCar over the next year, the 2004 Sprint Cup champion might just pull it off.
"It was just a genuine meeting, two racers talking and we hit it off really well," Busch said. "For me, it was a show of respect for what's he's accomplished in the world of motorsports. We talked and I told him as a kid I started watching him when he did his F1 adventure. We just started BS-ing. So that relationship was developed. We keep in touch through our mutual agent John Camponigro.
"This is a bucket list type item you just can't pass up. This is based on the friendships I have built in motorsports to be able to do this."
Andretti retired from full-time competition in 2003 and transitioned into team ownership after 42 wins and the 1991 championship. He competed for McLaren in 1991 but experienced just one podium finish in 13 starts. As an owner, Andretti teams have won four titles including the IndyCar championship with Ryan Hunter-Reay last season.
"I had the chance to get to know Kurt last year when we were working on another racing project," Andretti said in a release. "I respect his talent and am happy to give him the opportunity to experience the raw speed of an Indy car. It's a unique feel and perspective - it will be totally different than what he is used to driving each week on the Cup circuit."
The possibility for Busch to compete in championship caliber NASCAR, NHRA and IndyCar vehicles would be a dream moment for any racer. And Busch couldn't ask for a better opportunity than to hook up with Andretti Autosport. Busch had a similar experience with 2012 championship ProStock driver Allen Johnson, who set the driver up with the Roy Hill Driving school before he competed in the 2011 Gator Nationals.
Busch has the support of his Sprint Cup team owner Barney Visser. He insists this is "not a publicity stunt" but a legitimate opportunity to drive an IndyCar and "test it out" — and possibly at the Greatest Spectacle in Racing.
If so, Busch would only be the fourth NASCAR driver — along with Tony Stewart, John Andretti and Robby Gordon — to pull off the Memorial Day weekend double between Charlotte Motor Speedway and Indianapolis Motor Speedway.
"It's not every day that Michael Andretti is going to lend you a car to drive," Busch said. "If they can move time trials a little bit and if this draws as much interest as I believe it's going to draw from the sponsorship side, this could be a 13-month adventure.
"That's what this opportunity is for — it's to define my adventurism and turning that adventurism into a reality."