CUP: Keselowski Says Everything Felt Right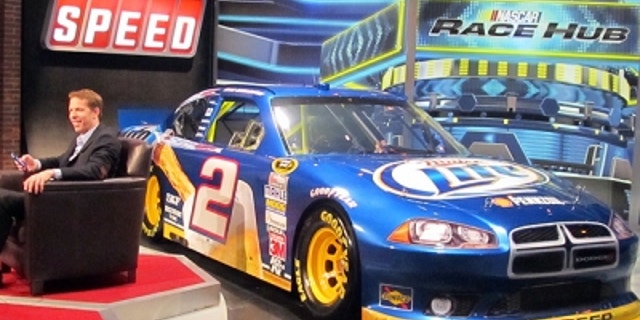 In his Hall of Fame NASCAR career, Bobby Allison won 84 races in what is now known as the Sprint Cup Series. Or 85, if you go by Allison's math.
Fellow NASCAR Hall of Fame member Rusty Wallace won 55 times at the Cup level.
Kurt Busch has 24 race victories to his credit, Ryan Newman 16.
Yet none of those four stars could deliver to team owner Roger Penske what 28-year-old Brad Keselowski did on Sunday night at Homestead-Miami Speedway, where Keselowski claimed his first NASCAR Sprint Cup championship and the first for the man known simply as "The Captain."
Monday morning, after a long, well-earned night of revelry, Keselowski stopped by SPEED for an exclusive appearance on NASCAR Race Hub, which will air tonight at 6 p.m. ET.
Afterwards, I asked Keselowski why he and crew chief Paul Wolfe were able to do what Allison, Wallace and 18 others who've driven Cup cars for Penske since 1972 were unable to do.
"Ooh, I guess the timing was right," Keselowski told me. "I think that's it's more than just me and Paul. It's everybody on the team that's stronger."
Keselowski credited the performance of Penske's No. 22 car, which was driven first by AJ Allmendinger and then Sam Hornish Jr. with helping to elevate the whole squad.
"I think a couple of the pieces of the puzzle really came together, with the strength of Dodge and the strength of the 22 team," said Keselowski. "They kind of hit a stride there for a little bit and then had some struggles."
They big thing, though, was that it all worked at championship time.
"It just felt like everything was right," said Keselowski. "I don't know how to explain that. And I think Tony (Stewart) would tell you last year when he won the championship, the same thing.
"And then sometimes when you think everything is right, it's not. Everything just came together perfectly. All the pieces had been in place, but this year they fell together."
For more from Keselowski's exclusive interview, tune into SPEED tonight at 6 p.m. ET for NASCAR Race Hub.
Tom Jensen is the Editor in Chief of SPEED.com, Senior NASCAR Editor at RACER and a contributing Editor for TruckSeries.com. You can follow him online at twitter.com/tomjensen100.