CUP: Kenseth – Conflict Fun When You're Not Involved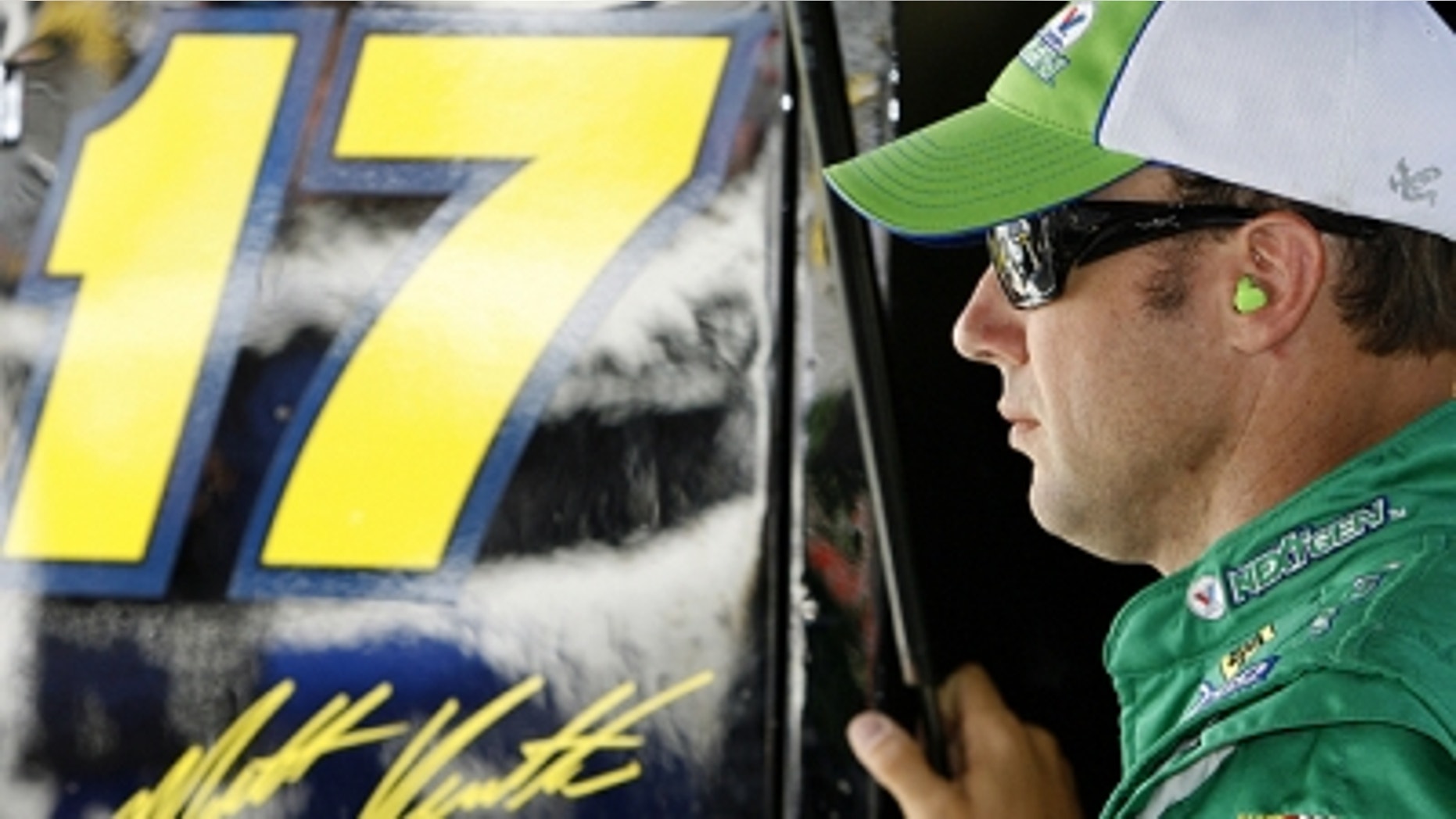 Matt Kenseth likes seeing things – other drivers and controversy – in his rear-view mirror.
That's the position he's taking this weekend at Atlanta Motor Speedway. Kenseth and Tony Stewart will be on the track together again after their nasty battle last weekend at Bristol Motor Speedway in a race that saw Stewart become so infuriated he threw his helmet at Kenseth's car.
Although both drivers appear to have moved past the Bristol brouhaha, Kenseth said they had not talked about it as of Friday afternoon.
"You never enjoy any of that, but I think when you can get it worked out with that person, when you actually either both agree to disagree or you end up agreeing or seeing each other's point of view a little bit, I think maybe you can get past that and laugh about it or talk about it a little bit, hopefully," he said. "There have been times like that, where I feel like I've had wars with people for a long, long time and then when we got all done with it kind of decided that we were both probably not being that smart.
"The best thing to do is try to get it in your rear-view mirror as quick as you can, try to get whatever problem you may have with something or they have with you, try to get that resolved and move on and go racing. You don't want to focus on being mad at somebody or somebody being mad at you because if you are, you're taking focus away from your goal of trying to win races and try to win for a championship."
The Kenseth vs. Stewart moment lit up social media and provided fan fodder for days. Kenseth said he understands but added that he'd rather be an observer, not a participant.
"That stuff is always fun to watch," he said. "I hate being involved in it. I don't like that part of it, but I always like watching it. I love watching other people's conflicts. I mean, everybody does. It's human nature.
"I think the fans loved the helmet toss. I thought that was cool, too, although I wish it wasn't being tossed at me because it meant that he was upset with me. I don't like that part, but I think the rest of it – I think it's just human nature to like conflict and like controversy and action. Everybody wants to see good racing and a competitive finish, but everybody – whether people admit or not – a lot of people like to see the wrecks and see guys go over the edge and see something like that happen. I think that's been part of the sport for a lot of years and, in general, people like the action."
Although he and Stewart have clashed occasionally, Kenseth said they aren't on a continuing carousel of trouble.
"I think if you race long enough, you're probably going to have some type of disagreement with pretty much everybody on the track that you're competitive with, whether it's a very minor one or a major one that everybody notices," he said. "Or maybe it's just something on the track that none of the media notices and you just take care of it. I think some of that stuff is natural.
"Honestly, last week I was really surprised. I wasn't trying to put our cars in a bad situation. I thought we were going to make it through there, and I thought it was going to be all right, so I'm not sure what all went down there, but, actually, Tony and I, in general, 99 percent of the time at least, show each other probably more respect and more room on the track than probably most people have.
"There have been a couple instances here and there, but I think, overall, we try to show each other a lot of respect and we usually get that back."
Mike Hembree is NASCAR Editor for SPEED.com and has been covering motorsports for 30 years. He is a six-time winner of the National Motorsports Press Association Writer of the Year Award.