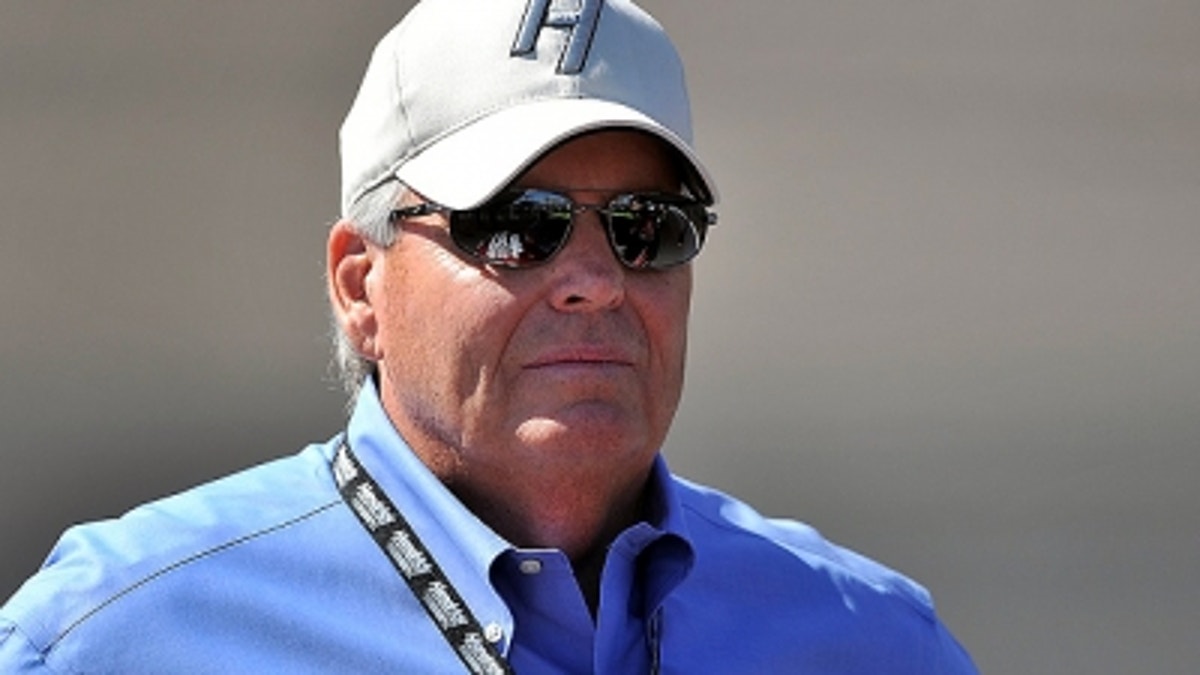 NASCAR chief appellate officer John Middlebrook today overturned NASCAR penalties levied against the No. 48 Hendrick Motorsports team for illegal C-posts discovered during pre-qualifying inspection for the Daytona 500.
The means Jimmie Johnson's crew chief, Chad Knaus, and car chief, Ron Malec, will not face six-week suspensions and Jimmie Johnson will not lose 25 points. In Knaus' case, the $100,000 fine still stands, the only part of the penalty left intact.
The ruling was a huge victory for Hendrick Motorsports in its second and final appeal. Last week, the National Stock Car Racing Commission denied the first appeal and today was Hendrick's last chance.
The original penalty ruling was that the No. 48 car was found to be in violation of Sections 12-1 (actions detrimental to stock car racing); 12-4J (any determination by NASCAR officials that race equipment used in the event does not conform to NASCAR rules detailed in Section 20 of the rule book or has not been approved by NASCAR prior to the event); and 20-2.1E (if in the judgment of NASCAR officials, any part or component of the car not previously approved by NASCAR that has been installed or modified to enhance aerodynamic performance will not be permitted – unapproved car body modifications).
Knaus and Malec originally were each suspended for six Sprint Cup races and Knaus was fined $100,000.
Driver Jimmie Johnson and car owner Jeff Gordon were penalized with the loss of 25 driver and 25 owner points, respectively.
But those penalties are now history and the team will face no sanctions.
Tom Jensen is the Editor in Chief of SPEED.com, Senior NASCAR Editor at RACER and a contributing Editor for TruckSeries.com. You can follow him online at twitter.com/tomjensen100.