CUP: Hendrick Wants Return To Big Top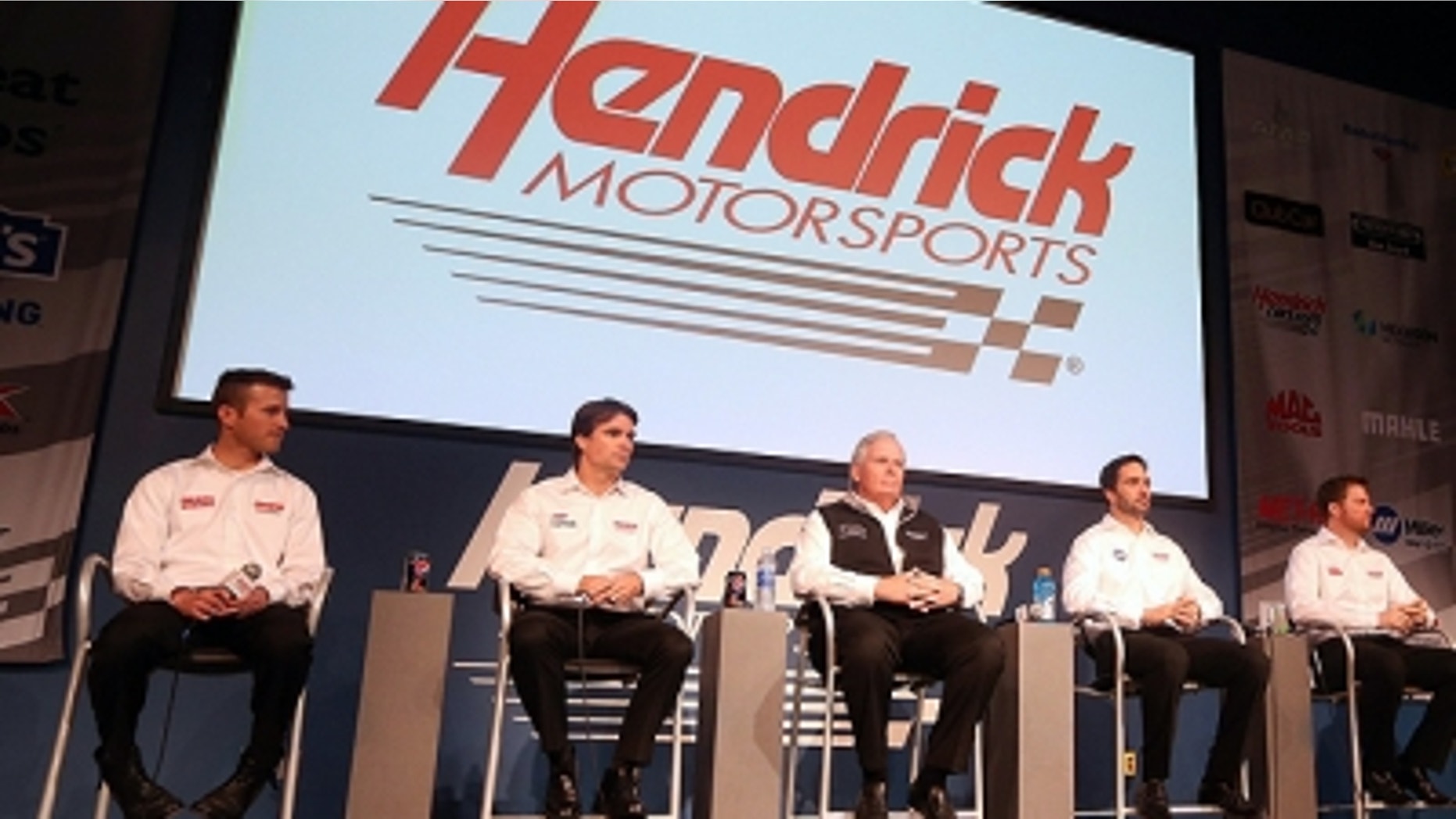 The numbers are impressive.
Ten wins. 51 top fives. Four drivers in the Chase, including two in the final top four.
But this is not the sort of statistical review that pleases the folks at Hendrick Motorsports.
The big compass at Hendrick is more aligned toward the biggest number – 1. For the past two seasons, Hendrick teams have not achieved that summit, and two seasons without a championship create a virtual drought for a team that had won the previous five titles – in the person of Jimmie Johnson.
This year, Rick Hendrick hopes to duplicate last year's four-for-four Chase performance and return to the head table at Las Vegas.
"I think we've worked on every area where we felt like we needed to improve," Hendrick said. "I think from the whole package and the experience of our guys working together makes us better. We came up short on the championship, but I think we have a shot to win it this year with four teams.
"We feel like we fumbled the ball in the closing minutes of the game, and we want to get back to the Super Bowl."
Johnson had a shot at a sixth title in the final race at Homestead-Miami Speedway in November but saw pit-road trouble and a relatively minor malfunction slam the door in his face.
"It's time to start a new streak, if I can," Johnson said. "Or just turn a page and look forward to what's next.
I'm excited. I'm not worried about a streak, not really about anything. I'm completely confident in my team. We've got a good thing going on. We're carrying no baggage."
The Hendrick team got a boost from Jeff Gordon's win in last season's finale at Homestead.
"When you've been in the sport long as I've been, you're going to go through your ups and downs," Gordon said. "We've had tremendous racing luck or fortune over the years. Last year evened it out some.
"But we had very fast race cars last year. We did climb and claw our way into the Chase. It wasn't pretty, but we did it. Even though the Chase didn't go quite our way, we still had very strong runs."
Mike Hembree is NASCAR Editor for SPEED.com and has been covering motorsports for 31 years. He is a six-time winner of the National Motorsports Press Association Writer of the Year Award.