CUP: Hendrick Teams Embrace Generation 6 Car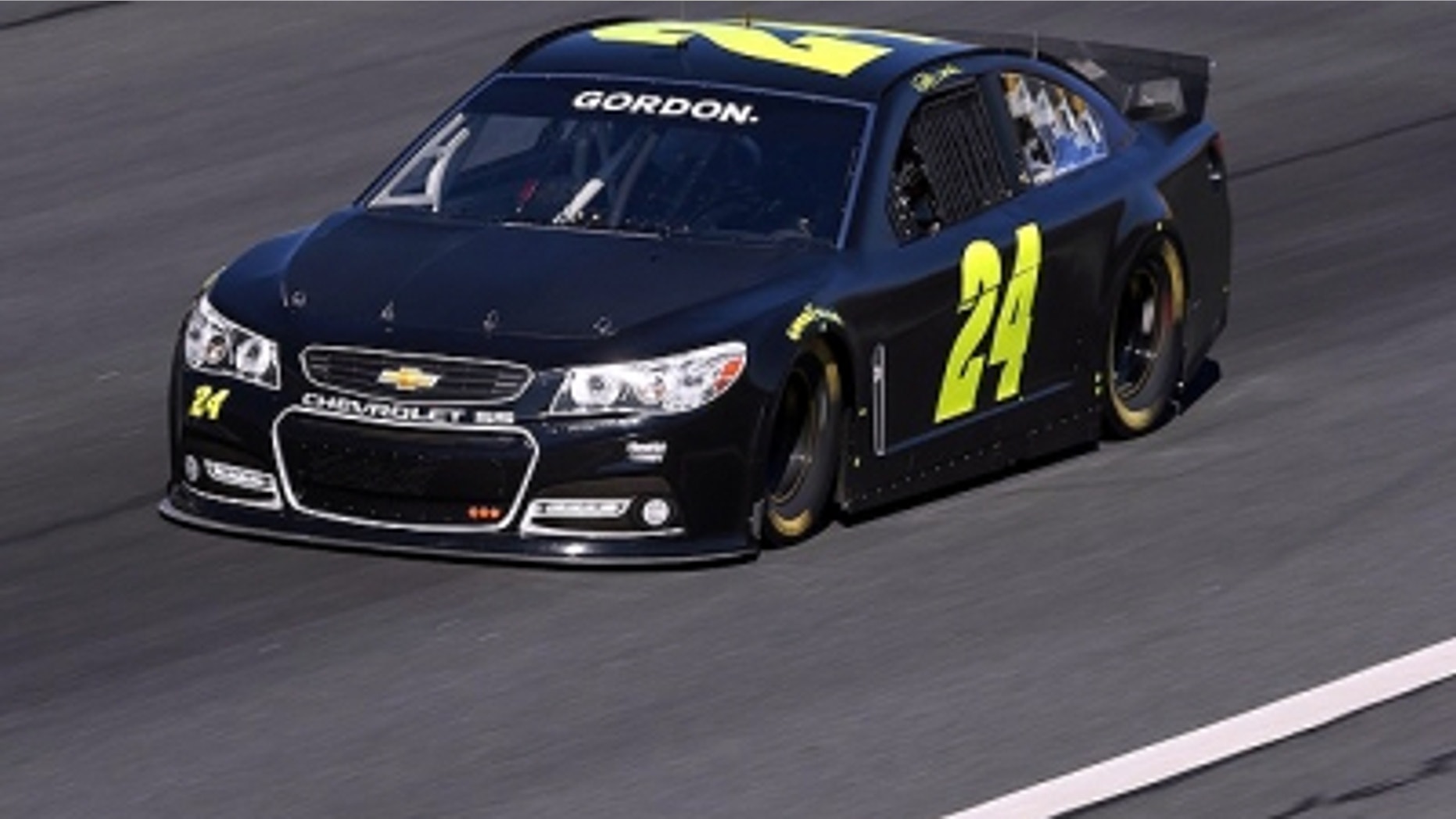 Be warned, Sprint Cup competitors.
The Hendrick Motorsports camp exudes confidence.
Jeff Gordon appears almost giddy over NASCAR's new car.
Jimmie Johnson talks about embracing challenges and the willingness to devote countless hours to learning.
Kasey Kahne brims with the quiet anticipation of a driver fresh off a good run, secure in the knowledge that more can come.
And Dale Earnhardt Jr. finds the new car something he can race in the way he prefers.
Crew chiefs look at NASCAR's new car and point out the equality of the challenge for all involved. Unspoken within the group but assumed by those outside of it is the knowledge that this is exactly the kind of formula that long has played into the Hendrick team's success.
After two decades of enjoying runs at or near the top of the sport, Hendrick appears even more primed, more ready and more intent on excelling this year, if that is possible. A perennial championship contender, home to five-time champ Johnson and four-time champ Gordon, a group that put four drivers in the Chase for the Sprint Cup in 2012 and was in the heart of the title race until midway through the final race, the Hendrick teams might be somewhat cautious when it comes to making predictions but they are clearly comfortable that they are ready to run and attack the 2012 season.
The Generation 6 car is expected to change racing dramatically. The sleek, sexy car ties more closely to manufacturers, changes the way that drivers will handle the cars and could alter the way racing looks. It also could play right into team owner Rick Hendrick's hands.
And don't think this group isn't aware of that fact.
"I feel more confident this year than last year," Hendrick said of his shot to put four drivers in the Chase. "Kasey's been here, he and (crew chief) Kenny (Francis) now a year. They came on strong at the end of the year. Jimmie had a really strong year. Jeff won the last race. Right out of the box, the drivers say at Charlotte at speed the car is more comfortable; that means they're going to run side by side.
"I think we've worked on every area that we felt like we needed to improve. You've got to improve everything because everyone else is working hard too, I think, from the whole package and then the experience of our guys working together. I sat through a meeting . . . with the crew chiefs and drivers explaining what they'd seen in the testing, and it wasn't like we were out to lunch or we've got to really find something here.
"I think the momentum we had at the end of the year, we won a lot of races last year and had them all in the Chase. We came up short on the championship, but I think we've got a shot to win it this year with four teams. So we're excited about getting back."
Gordon clearly is as comfortable in the race car as he has been in years. Johnson describes the Gen-6 car as more forgiving, something both Gordon and Earnhardt Jr. point out as potentially playing to their strengths.
Last season, Gordon and crew chief Alan Gustafson enjoyed segments of amazing runs. They reeled off top finishes in the Chase, but a couple of setbacks there kept them out of contention. Now, after winning the season finale and being pleased by what they've seen in preseason testing, this pair appears hungry to get on the track and get the season going.
"I'm just so excited about Alan Gustafson leading this team — he's a fantastic crew chief," Gordon said. "We had very fast race cars last year. We did climb and claw our way into the Chase. It wasn't pretty, but we did it. I think that really gave us a lot of strength as a team to build on. Even though the Chase didn't quite go our way, we still had very strong runs and, of course, ended the season with the win in Homestead.
"With this new Chevy SS, now that's a race car. That just looks like a fast car sitting there. That's going to energize the teams and the sport. . . . There's no doubt in my mind our team can go out there and battle for the championship."
Earnhardt Jr. concurs. He points out that he sometimes has a tendency to overdrive a car into the corner, which could deal a crushing blow with the most-recent model.
With this version, though, he has a chance to make that work for him instead of against him.
He has been pleased with the way the car drives, the way it feels in the corner — and, of course, how it looks.
Now, he's ready to put it to the test and try to make another run at the Chase.
"I didn't think the (previous Car of Tomorrow) was a very good fit for me," Earnhardt Jr. said. "I struggled with the car. You couldn't overdrive the car at all, even a half-a-car length into the corner and the thing would get (ticked) at you, and it was such an annoying thing to deal with every lap trying to get that car to go around the corner, having to drive in this little window of grip was really difficult.
"I have a tendency to really overdrive the cars at times, getting into the corner too hard. I think the old car you could do that because you had the valence — if you over-traveled the car, it just ground more valence off; you didn't drag a splitter across the racetrack.
"This car we have today still has the splitter, but I think the rest of the car is definitely a step back toward the old original car we used to have, and I think that is going to benefit me in certain areas and other areas I'll still have to understand and learn. There will be new things about this car and new things that it does that you'll have to tailor yourself to and understand."
Kahne has potential for a new level of success with the change.
In just his second season at Hendrick, he is the driver that perhaps bears watching more closely than anyone else.
He's coming off a fourth-place finish in the standings, is continuing his supportive and successful tenure with crew chief Francis and has learned lessons that he thinks will help him be even more of a contender this season.
He looks around at his teammates' success, at a shop filled with trophies and titles, at a preseason in which the Hendrick teams felt they were on pace, and believes that this season could go well.
"I definitely feel like this is my best shot yet, just with the team and with Mr. Hendrick and what he's done for me and being prepared, having great sponsorship on the car and knowing all the people now and just kind of knowing the systems at HMS," Kahne said. "I think all that stuff will help and it's going to be a great year."
Time will tell exactly where each team measures up with the new car and which of the elite programs will find the most success in it.
But the fact is, Hendrick has a history of adjusting and adapting quickly to change in the sport. The organization has a host of drivers proven capable of doing the same.
Perhaps that is what breeds a certain level of confidence as the new season nears.
The Gen-6 is a new car, but it's far from intimidating — at least not in this shop.
"We're very comfortable with our technology and very comfortable with how we build race cars," five-time championship crew chief Chad Knaus said. "We've got a great group of people here at Hendrick Motorsports. . . . We put forth a good product, and I think it's evident with the way all four teams run and the way all four crew chiefs put their heads together.
"I like these transitions. I like new challenges. I like new rules. I may complain about them at the point in time, but, in all reality, I like it because I think it opens up doors and ways for us to find advantages."