CUP: Hamlin Has Space To Cover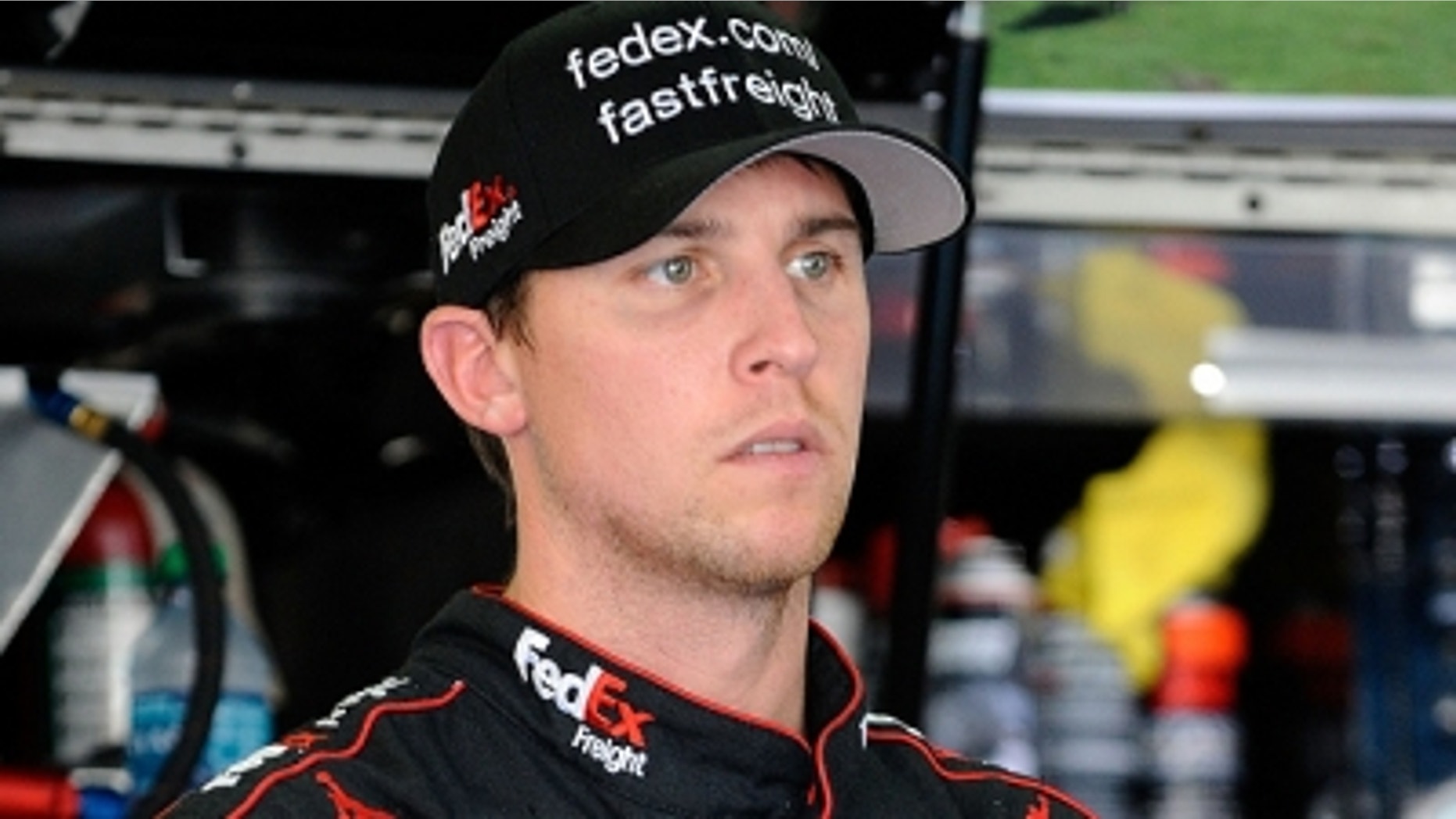 The last two Chase races haven't produced the kind of numbers Denny Hamlin might have eyed approaching those weekends, and, with six races left in the championship run, he finds himself bouncing on the ropes.
Entering Saturday night's race at Charlotte Motor Speedway, Hamlin sits in a solid third in the Chase standings, but he lost valuable ground to series leader Brad Keselowski in the tempest of the final lap of Sunday's race at Talladega Superspeedway.
Keselowski slipped through the crunching metal of the 25-lap third-turn crash of the last lap to finish seventh. Hamlin, who was running near the back of the mess, turned a hard left, wound up on the apron and then drove on to the finish.
Originally, it appeared that Hamlin had finished 11th, but NASCAR's extensive review of videotape eventually placed him at 14th.
He thus lost seven points to Keselowski and, approaching Charlotte, trails the leader by 23 – a significant, although not insurmountable, deficit with six races to run.
Two races ago, at Dover, fuel mileage cost Hamlin a top-five finish, and he rolled home eighth, stunned by the result after what was otherwise a fine performance.
At Talladega, Hamlin drove near the back of the pack most of the day, specifically to (hopefully) avoid the kind of crash that happened on the last lap.
"We were awaiting for what happened," he said. "It happened later than I expected, but still it's better than my average (finish), I can tell you that. Our car is not torn up, and so the thing is that once the guys wrecked we just backed off and went through them as they were spinning out and whatnot. We got a good finish based off of the wreck, but still it was a good solid day, and that's all we could ask for is to not lose a bunch of ground."
Like so many other drivers, Hamlin has become mostly satisfied with escaping Talladega without being saddled with a 35th-place finish after involvement in a crash.
"With this strategy, you're basically conceding a win – a chance at a win, but you're just trying to do damage control not to finish in the 20s and 30s," Hamlin said.
And that doesn't make for a fun Sunday, he said.
"It was pretty much an off weekend for us," Hamlin said. "We didn't make a whole lot of noise today and didn't run very fast. I've played so many different strategies at this race, and I've ended up in a heap like all of these cars sitting here. It's probably the first speedway race in a long time that we haven't torn up a car.
"It's just part of it. Usually, that wreck happens earlier in the day, and had it been on the green-flag lap we'd be out there with eight cars running and maybe then go for a win. We made our bed, and we said we were going to stick to our guns and not try to get in a wreck, and we did that. Our goal was just not to get a 20th or 30th-place finish. That just kills you."
Mike Hembree is NASCAR Editor for SPEED.com and has been covering motorsports for 30 years. He is a six-time winner of the National Motorsports Press Association Writer of the Year Award.