CUP: For Gordon, Three Solid Shots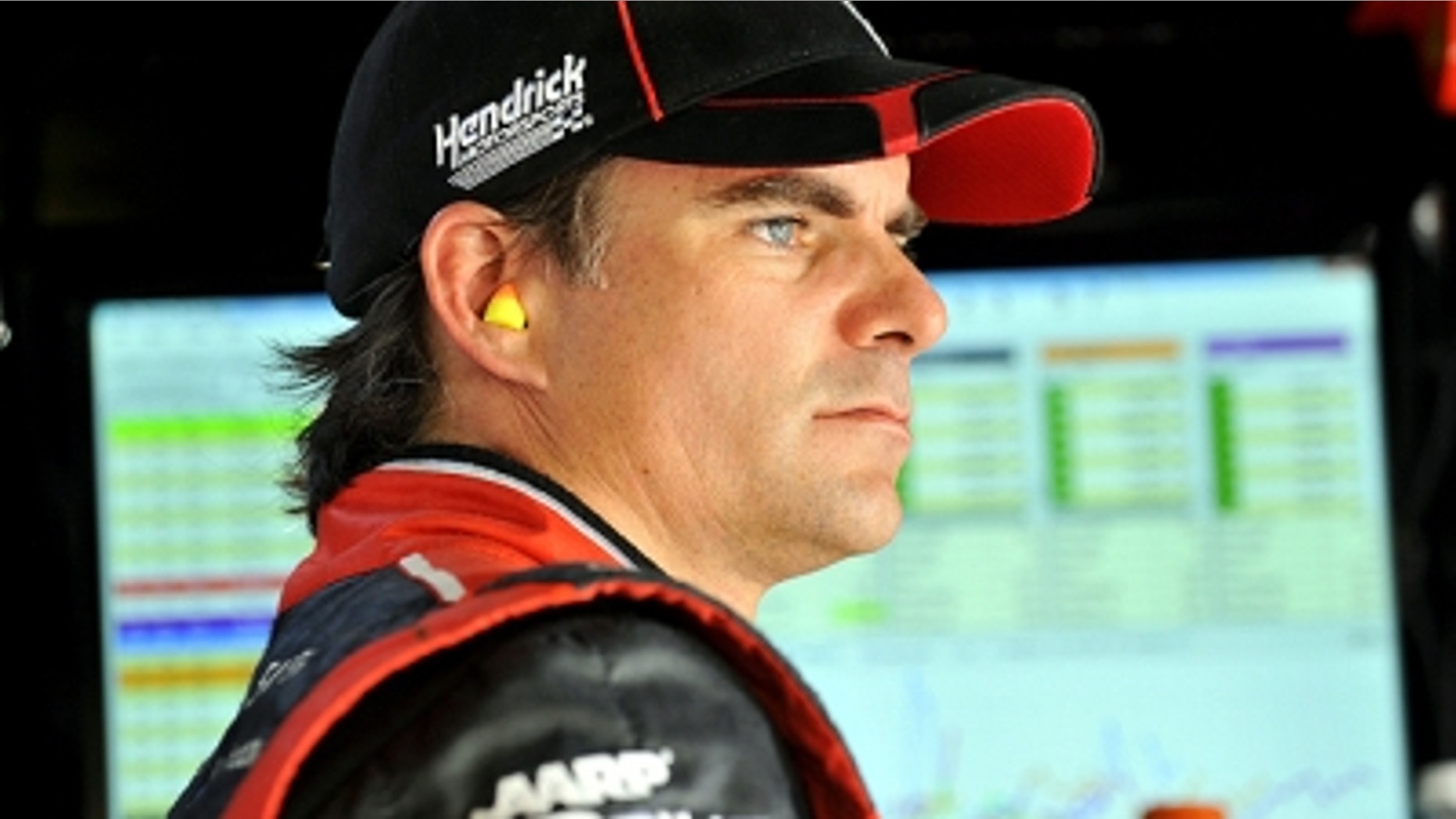 The numbers don't lie.
Jeff Gordon, in the fight of his life for a chance at a fifth Sprint Cup championship, almost certainly needs another win for a shot at a wild-card position in the Chase. And the tracks on which that effort will play out – Bristol, Atlanta and Richmond – are definitely pro-Gordon speedways.
At Bristol, site of Saturday night's Irwin Tools Night Race, Gordon has won five times. Likewise Atlanta, where Gordon emerged victorious last year for his fifth victory there. At Richmond, Gordon has won twice and has 24 top 10s in 39 races.
The landscape is favorable, even if the task is difficult.
"Honestly, I feel like we have pocket aces and an ace king suited for Richmond," Gordon said, surveying the next three weekends. "I feel like this (Bristol) is a great track for us. We've run very well here in the last two or three times we've been here. This is a track that we can win at.
"Atlanta, absolutely. We won there last year – another track we can win at. Richmond is a track that we have run very well at, but we struggled the last time we were there, so we have some work to do there. I still feel like we can get that, improve that. The next three tracks are great tracks for us. They are also good tracks for some other drivers."
Gordon, Carl Edwards and Kyle Busch are among the drivers in desperate need of a victory or two over the next three weeks. The question always becomes – would you go beyond the norm to get that win?
"I always love this question," Gordon said. "I don't know how I take any more risks than I already do every weekend because I'm trying to win every weekend.
"Can we try to run it out of fuel? Yeah, we could do that. But there are calculated risks, and that's what we'll do. I mean, we're in a position where we know how bad we've got to win, so, yeah, as a strategy and two tires versus four tires, fuel, all that stuff, we can be more risky with that and we may be if it works to our advantage and it looks like that could help us win a race.
"But there's not much more I can do other than bump-and-runs and stuff like that. And if we're in a position to win the race, we're going to do what we've got to do win the race. It wouldn't be any different."
After weather wiped out Friday qualifying, tonight's field will line up based on Friday practice speeds. Casey Mears will be on the pole, followed by Brad Keselowski, Greg Biffle, Joey Logano and Aric Almirola.
Mike Hembree is NASCAR Editor for SPEED.com and has been covering motorsports for 30 years. He is a six-time winner of the National Motorsports Press Association Writer of the Year Award.