CUP: Darlington – The Waiting List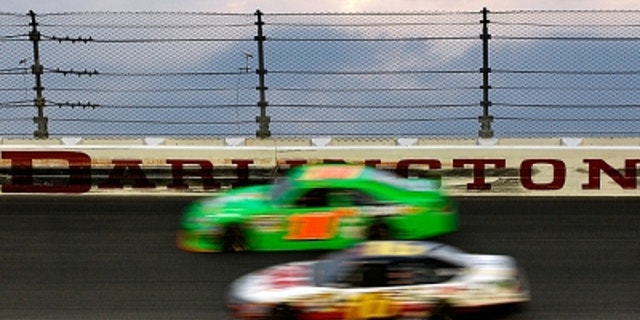 NEWYou can now listen to Fox News articles!
There is a long list of drivers seeking to get a first Sprint Cup victory at Darlington Raceway, and the opportunities are limited to one per season since the track lost its second date in 2005.
Brad Keselowski is one of those in line for what he – and others – consider one of the season's major trophies.
"To me, the Southern 500 is one of the crown jewel races on our schedule," Keselowski said. "I think it's right there below the Daytona 500, the Brickyard 400 and the Coca-Cola 600, as far as prestige. Very few race tracks can match the history and significance of Darlington Raceway.
"I love the tracks that demand a lot out of you as a driver, and Darlington certainly fits that bill. Even though I haven't won there yet, I have to believe that it's an amazing feeling because if you win at Darlington you know that you have not only beaten 42 of the best drivers in the world, you've beaten one of the toughest circuits in the world, too."
Everybody's next shot will come in Saturday night's Bojangles' Southern 500 on one of the nation's oldest superspeedways.
Carl Edwards, also waiting for his first Darlington win, called the track "the toughest oval we race on. It's fast, it's scary. You're got to pay attention for all 500 miles. Mentally and physically, it's one of the toughest race tracks we go to, and it's got a ton of history.
"A win at Darlington would be one of the most gratifying wins for a driver. We've been very close there. We've run really well. I like the race track a lot, and lately we've been really fast."
The outside line – against Darlington's unforgiving wall – is the preferred one, and it's difficult to avoid the wall for 500 miles, even without traffic becoming an issue.
"I try to make my car work on the bottom, and it just doesn't," Clint Bowyer said. "It's amazing how that works. Cool race track – very, very unique. Very demanding, challenging race track, one that I've actually struggled at a little bit.
"But the way we've been running, it's exciting to get there, and, who knows, hopefully we can get our first win there. Just a tough race track, man. I'm telling you the name (Too Tough To Tame) speaks for itself."
Qualifying for Saturday night's race is scheduled at 5 p.m. ET Friday.
Mike Hembree is NASCAR Editor for SPEED.com and has been covering motorsports for 31 years. He is a six-time winner of the National Motorsports Press Association Writer of the Year Award.