CUP: Approaching Daytona – The Search For The Gen-6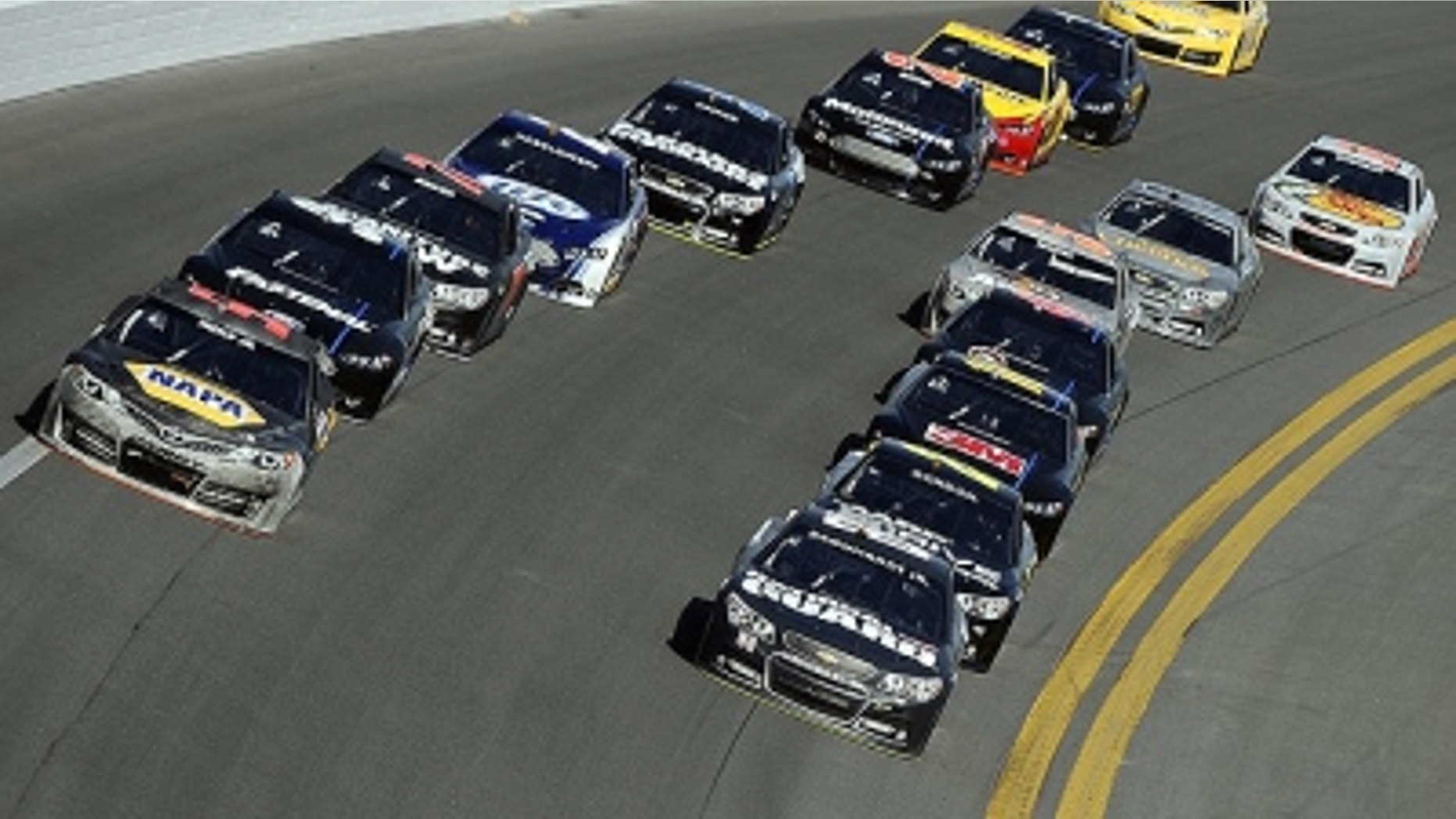 The NASCAR off-season has been filled with commentary and speculation about the new Generation 6 race car and how it will impact both the quality of competition and the generally accepted standing of top-quality teams in the Sprint Cup garage.
Will the new car allow marginal teams to rise, or will the edge top teams have in personnel and technology allow them to be on top of Gen-6 issues more quickly?
Will there be an adjustment period, even for the best drivers?
The car is certainly a fine-looking race animal, but will it be equally strong for all three makes at all tracks?
Partial answers to some of those questions have been found in preseason testing at Daytona International Speedway and Charlotte Motor Speedway (and several drivers participated in Goodyear tire testing Tuesday at Darlington Raceway), but it's fact that the more important parts of the puzzle won't begin to be discovered until teams arrive in Daytona Beach for the fortnight of SpeedWeeks.
As a General Motors official put it recently, it's not too smart to trust the speed numbers that have been posted to date. Chances are some "liars poker" is involved.
When do we begin to find out the real story of what's hot and what's not?
Mark Friday, Feb. 15 on the calendar. Barring weather problems, that will be the first day the Gen-6 cars will be on the track – in anger – at Daytona as practice begins for the Feb. 16 Sprint Unlimited, the race formerly known as the Shootout.
If drivers and teams are not comfortable with the Gen-6 vehicle as they arrive at Daytona, they'll have plenty of chances to adjust.
Drivers on the entry list for the Sprint Unlimited will practice from 5 to 5:45 p.m. ET and from 6:30 to 7:30 Feb. 15.
Practice for the Daytona 500 is scheduled from 11 a.m. to 1 p.m. and from 2 to 3:45 p.m. Saturday.
The Sprint Unlimited is scheduled for an 8:10 p.m. green flag Saturday night.
Daytona 500 qualifying, which will lock in the front-row starters for the race, is scheduled at 1:05 p.m. Sunday.
After a two-day break, practice will resume Wednesday, Feb. 20, with sessions scheduled from noon to 1:30 and 2:30 to 4.
On Thursday, Feb. 21, the twin 150-mile qualifying races for the 500 are scheduled, starting at 2 p.m. Finish positions in the races will be more important this year because the starting field for the 500 will be determined differently.
Two 500 practice rounds are scheduled Friday – from 11 to noon and from 12:30 to 1:30. Final 500 practice is set for 10:30 a.m. to noon Saturday.
The Great American Race – that's when all the cards go on the table – is scheduled for a 1 p.m. start Sunday, Feb. 24.
Mike Hembree is NASCAR Editor for SPEED.com and has been covering motorsports for 31 years. He is a six-time winner of the National Motorsports Press Association Writer of the Year Award.