CUP: Ambrose Survives Wild Night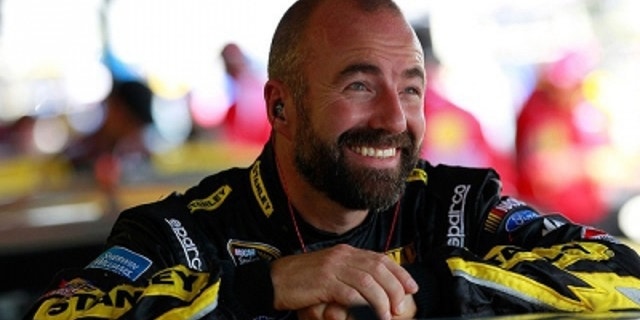 NEWYou can now listen to Fox News articles!
Don't look now, but driver Marcos Ambrose and crew chief Drew Blickensderfer have found some much-needed speed.
How much speed? Enough to overcome the effects of a broken TV camera drive line that fell across the track Sunday and attacked the undercarriage of Ambrose's No. 9 Richard Petty Motorsports Ford, severing a brake line.
Other cars were damaged by the freak incident, and NASCAR found an equitable solution in giving teams 15 minutes to effect repairs of damage that was extraneous to the competition on the track. NASCAR also reinstated the running order prior to the cable breaking.
Ambrose regained the four laps he had lost on pit road after the incident and parlayed the reprieve into a 10th-place result.
"It was like getting attacked by a giant squid," Ambrose said of his run-in with the cable. "It was just flapping, and I didn't know what was going on. I thought it was cords coming out of maybe one of the 55's (Mark Martin's) tires or something, but I could just hear it flapping.
"And then it got caught up in the rear end and I lost my brakes, so it was a nightmare, but we got through it. NASCAR did a great job of actually handling a crisis there, because we were hard-done-by, and they gave us our laps back, and we were able to stay in the race and duke it out."
The top 10 was Ambrose's second in what has been a miserable season so far. After Sunday's race, the affable Australian driver is 22nd in the standings, 22 points behind Tony Stewart in 20th.
But don't dismiss Ambrose's chances of making the Chase just yet. Two of the next 14 races will be contested on the road courses at Sonoma and Watkins Glen, where Ambrose is in his element. A win at either track — or both — would put him in the Wild Card conversation.
The introduction of NASCAR's Gen-6 car this year also plays in his favor. As was the case with its Gen-5 predecessor, victories in the early life of a new car tend to concentrate in the hands of a few organizations that have the resources to find the setup secrets more rapidly.
If Ambrose can win a race and crack the top 20, he has a legitimate shot at qualifying for his first Chase, provided the uptick in performance the No. 9 Richard Petty Motorsports team showed Sunday isn't just a one-night stand.
"We had a real good, hard look at ourselves, and we've come back with a better package and a stronger team because of it," Ambrose said after the race. "We're proud of our top 10. We're closer to getting back to the front, and it was a good night for us, a crazy night.
"We missed about three crashes, so I'm pleased. I enjoyed the night, and I'm looking forward to next week."