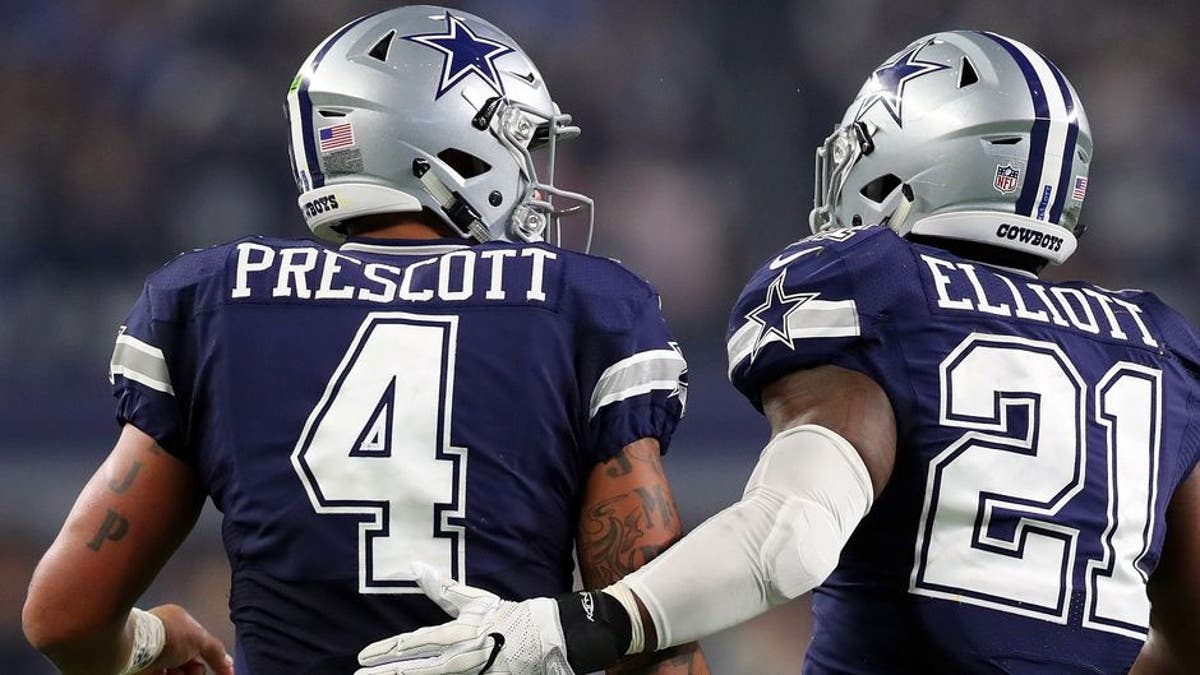 The Dallas Cowboys may not be as successful as they were in the 90s, but theres absolutely no doubt theyre as popular as theyve ever been. Just look at which players are atop the list of merchandise sales.
The NFLPA released a list of the top-50 sellers on Wednesday over the course of the past year, and the Cowboys absolutely dominated once again.
Led by Ezekiel Elliott and Dak Prescott, the Cowboys had three players in the top four, and five in the top 15. Its the first time a rookie has topped the list, and the first time two rookies finished in the top two.
They were followed by Tom Brady at No. 3, Dez Bryant at No. 4, while Odell Beckham Jr. rounded out the top five. The rest of the top 10 went as follows: Russell Wilson, Carson Wentz, Aaron Rodgers, Rob Gronkowski and Cam Newton.
Jason Witten (No. 12) was the fourth Cowboy on the list, followed by Tony Romo at No. 15.
The list encompasses all merchandise sales from March 1, 2016 to February 28, 2017. That includes jerseys, T-shirts, wall decals, figurines, toys and photos, among other things. Essentially, any player-themed merchandise you can buy from more than 80 authorized retailers.
While Elliott finished first in overall sales, Prescott was actually No. 1 in jersey sales. Elliott was No. 1 in toy figurines, selling more than 10,000 units.
Its worth noting that Wentz was the first Eagles player to finish in the top 10 since Michael Vick did it in 2010-11. Hes clearly a wildly popular figure in Philadelphia, being the only Eagles player to make the top 50.
For the full list, click here.