Could former Tigers GM Dave Dombrowski take over in Seattle?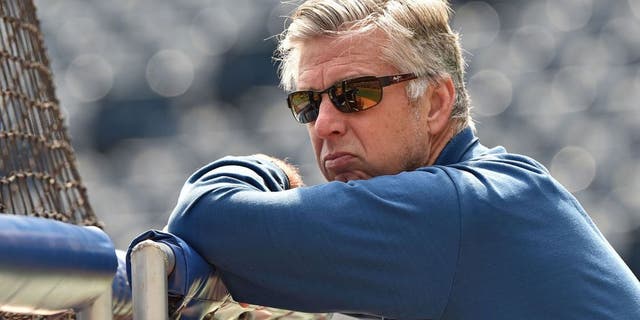 Heading into Sunday's games, the Seattle Mariners were 51-60 and sat 9.5 games back of the first-place Houston Astros.
Certainly not where the Mariners thought they'd be at the start of the season.
Although GM Jack Zduriencik is still under contract, it's possible the team will point to him for the team's lack of success the past couple years.
Enter Dave Dombrowski.
Dombrowski was fired from the Detroit Tigers and seems to be poised for another GM, or higher, position with another team. Could that team be the Mariners?
According to Bill Shaikin at the Los Angeles Times, it could be a match made in heaven:
"The Mariners last made the playoffs in 2001, when Ichiro Suzuki was a 27-year-old rookie. Attendance has fallen by almost half since then. Jack Zduriencik, in his seventh year as general manager, has employed three managers and stars Felix Hernandez, Robinson Cano and Nelson Cruz, without the Mariners ever finishing higher than third place.
Seattle is a crazy good baseball town starved for a winner. If the Mariners dump Zduriencik, that might be Dombrowski's best bet."
With the Los Angeles Angels also having a GM opening at the end of the season, those two AL West teams could be vying for the talents of Dombrowski this offseason.
(h/t LA Times)