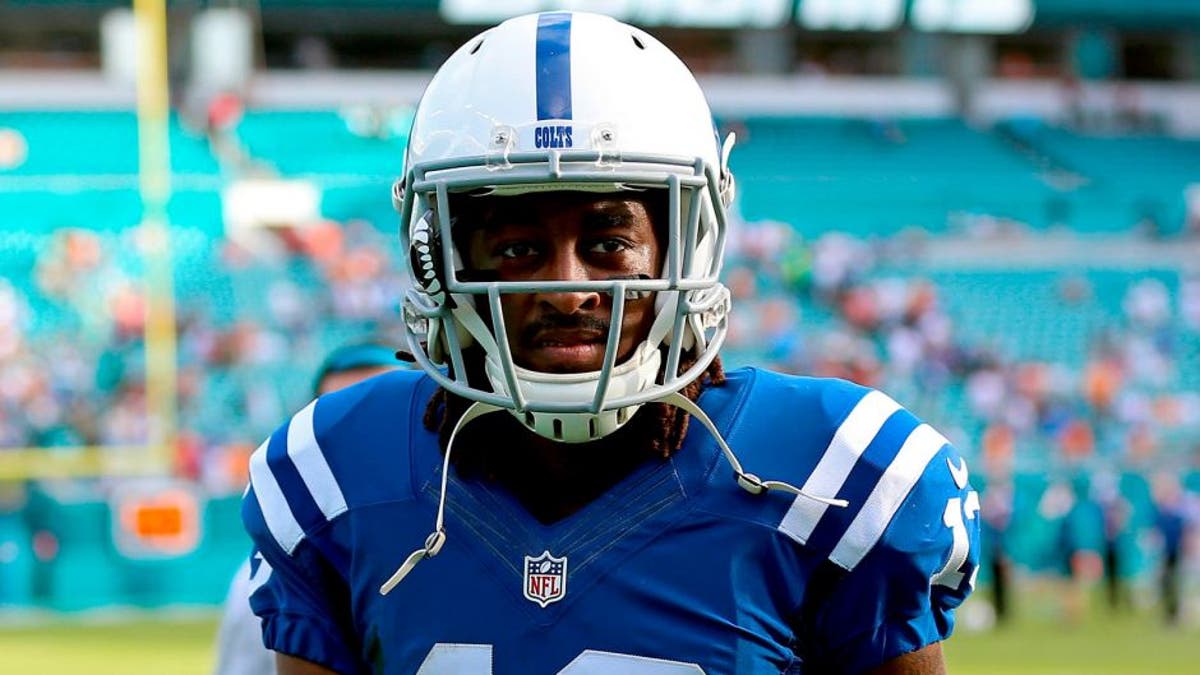 For the second year in a row, Indianapolis Colts wide receiver T.Y. Hilton is on is way to the Pro Bowl.
On Monday, the NFL named Hilton to the Jan. 31 all-star game, replacing injured Arizona Cardinals wide receiver Larry Fitzgerald. The four-year veteran caught 69 passes for 1,124 yards and five touchdowns for the Colts in 2015.
Hilton, who was also selected to the Pro Bowl last season, will join Colts cornerback Vontae Davis and safety Mike Adams in Hawaii.
The teams will be determined by a drafted conducted by captains Michael Irvin and Jerry Rice on Wednesday.