Colin Kaepernick reportedly lands $1 million book deal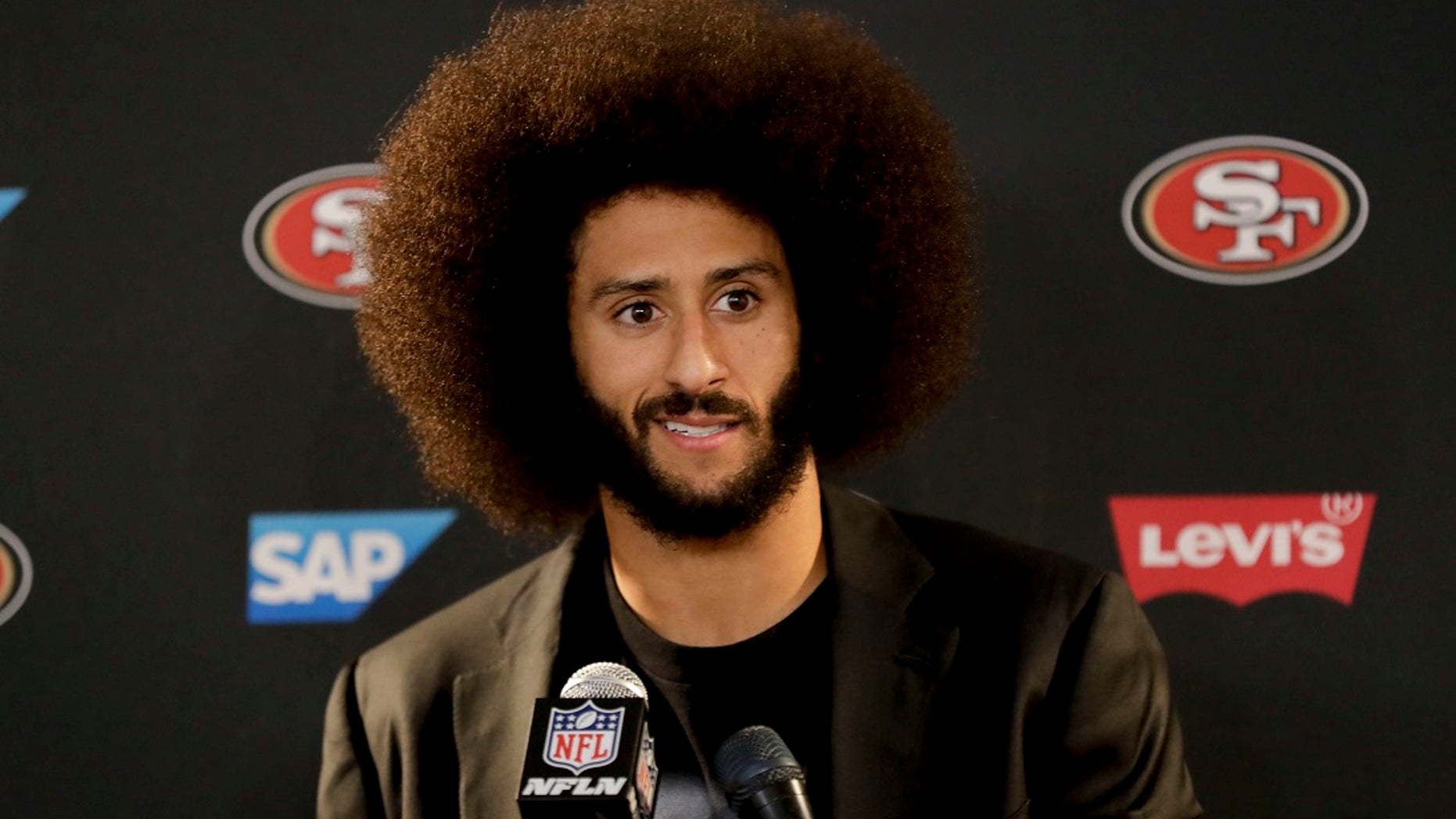 Former San Francisco quarterback Colin Kaepernick reportedly signed a contract but not with the NFL.
Kaepernick, who has remained unsigned this year after opting out of his deal with the 49ers, has reportedly landed a book deal with Random House worth more than $1 million, Pro Football Talk reported.
It was not immediately clear what the book's subject matter would be.
COLIN KAEPERNICK FILES GRIEVANCE ACCUSING NFL OWNERS OF COLLUSION
Kaepernick made headlines last year after kneeling during the national anthem before the start of NFL games. Kaepernick kneeled to protest police brutality and racial injustice in the U.S.
Kaepernick was joined by a number of NFL players, spurring a national conversation about political activism by athletes. Although Kaepernick has not played for the NFL this season, players have continued to kneel or sit during the national anthem in solidarity with Kaepernick.
The gesture prompted an angry response from President Trump, who said players should be fired for not standing during the Star-Spangled Banner. Vice President Mike Pence left an Indianapolis Colts game after players from the opposing team, the 49ers, kneeled during the national anthem.
FORMER NFL PLAYER: PRESIDENT TRUMP AND COLIN KAEPERNICK SHOULD MEET
Kaepernick filed a grievance against the NFL last week alleging he remains unsigned as a result of collusion by owners following his protests.
NFL players on Wednesday invited Kaepernick to join the next owner's meeting slated for next week, Sports Illustrated reported. It was not clear if the former quarterback would attend the meeting.