Coach's harsh critique helped motivate Rangers' Andrus to be better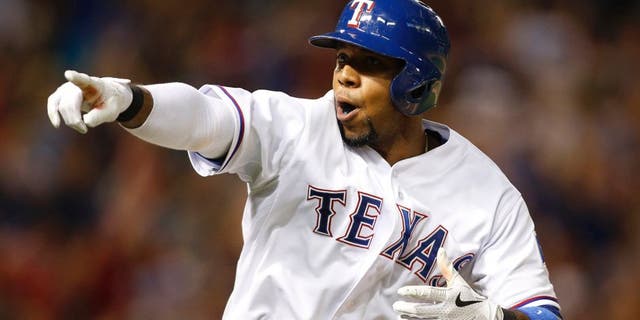 Shortstop Elvis Andrus' inspired play is a big reason the Texas Rangers are gunning for a spot in the postseason picture. Entering play Friday they're just two games behind the Houston Astros in the AL West.
Andrus, who struggled mightily since signing a lucrative contract extension a few years ago, had a tough start to his 2015 season...but as Evan Grant of the Dallas Morning News points out, a critique leveled toward him from Rangers third base coach Tony Beasley helped him turn his season around.
As Grant explained, the Rangers tried in the past to express their frustrations to Andrus about his offensive and defensive shortcomings by hinting that he could be traded or benched if his play didn't improve. Those tactics fell on deaf ears, until Beasley told Andrus this July that, as Grant quotes him, 'You are not a very good shortstop right now'.
More from Beasley, as quoted by Grant: "We talked about ultimately what he wants to be and what he wants his career to look like. We talked about how he wants to be perceived and how he is perceived. I told him that he's better than this. I challenged him to be better."
Andrus admitted that this pep talk resonated with him. "Sometimes you have to hear things that hurt your ego, but you need to hear them," Andrus told Grant. "He brought a different view to it. It was something that I was missing. I'm glad he said something and that we've worked on fixing it."
Grant notes that not only has Andrus' defense benefited from this (he's committed just one error over the past 31 games) but he's also bumped up his average 20 points from where it was early in the season (from .242 to .262).
He even managed a straight steal of home plate earlier this week against the San Diego Padres.
Clearly, Andrus, who is being paid $15,000,000 this season thanks to his lofty contract extension, is as motivated as he's ever been. As a result, the Rangers are reaping he benefits.