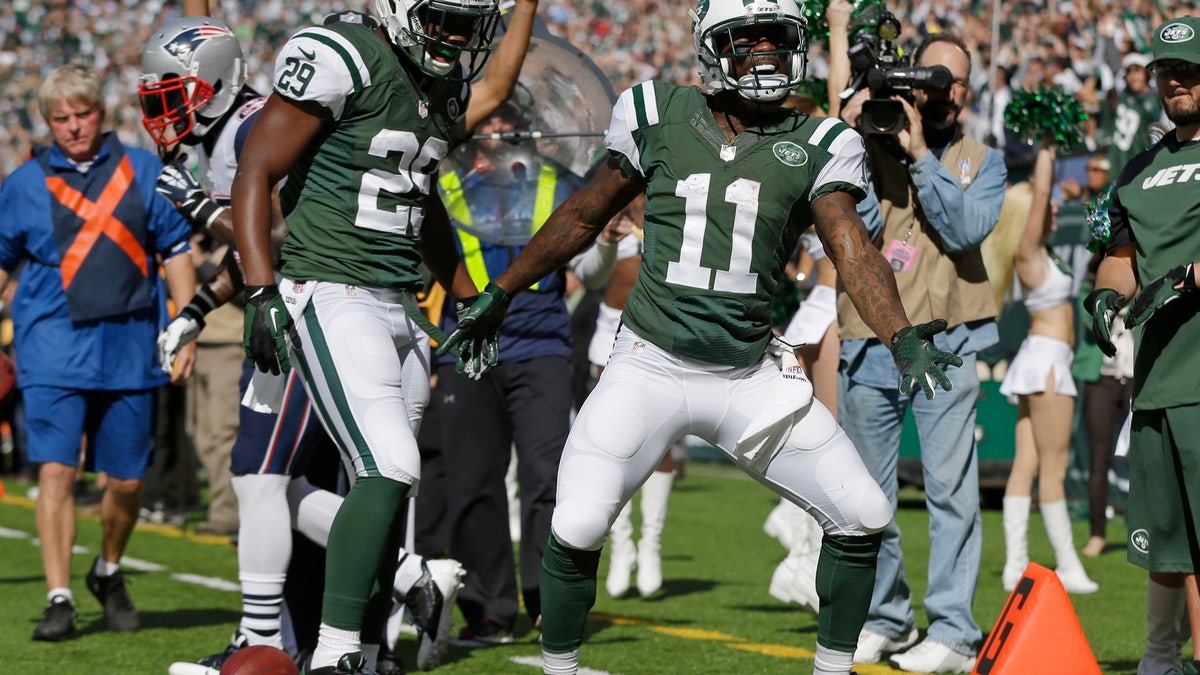 FLORHAM PARK, N.J. – Jeremy Kerley has a knack for coming through in clutch situations for the New York Jets.
The wide receiver, in his third season, had six catches for first downs on third-down plays in the Jets' 30-27 overtime victory over the New England Patriots on Sunday. It was the most third-down conversion catches by a Jets receiver since the 1970 AFL-NFL merger.
Kerley is tied for second in the NFL with 15 third-down receptions — and he even missed a game this season.
Kerley, a fifth-round pick out of TCU in 2011, was the Jets' leading receiver last season with 56 catches and is arguably among the league's most underrated players. He says that doesn't bother him a bit, adding that "I'm always underrated."
___
AP NFL website: http://www.pro32.ap.org