Clint Bowyer's Richmond 'itch' resulted in severe consequences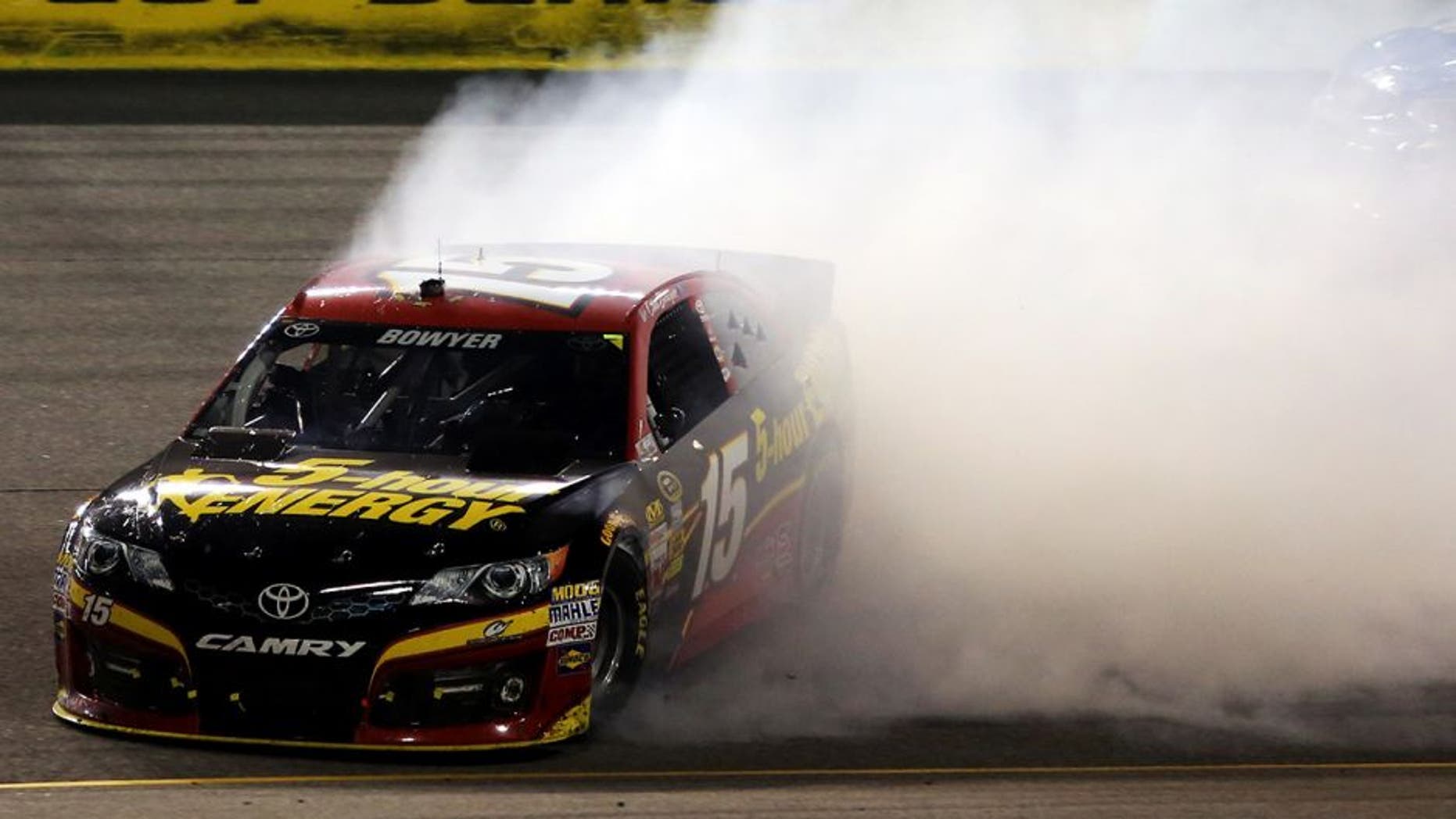 It was the most infamous itch in NASCAR history.
Clint Bowyer was in the closing laps of the September 2013 night race at Richmond International Raceway when a voice came on his radio, telling him Ryan Newman was going to win.
Shortly thereafter, Brian Pattie, then Bowyer's crew chief at Michael Waltrip Racing, keyed the mic on his radio.
"Is your arm starting to hurt?" Pattie asked. And then Pattie said, "I bet it's hot in there. Itch it."
Seconds later, Bowyer's car spun, bringing out a caution.
Newman was leading the race at the time and battling Bowyer's MWR teammate Martin Truex Jr. for the final spot in the Chase for the Sprint Cup. But a slow pit stop cost Newman the lead.
When the track went green, MWR general manager Ty Norris ordered Brian Vickers to pit, saying "I'll see you after the race, Brian, I owe you a kiss."
Bowyer, meanwhile, made three pit stops after his spin, including one under green.
Carl Edwards went on to win the race, Truex came home seventh and appeared to sew up the final Chase berth, keeping both Newman and Jeff Gordon out of the Chase.
Or so it appeared.
Two nights after the race, NASCAR took the unusual step of heavily penalizing MWR, with a fine of $300,000, a loss of 50 points for each of the team's three cars and an indefinite suspension for Norris.
NASCAR concluded that MWR has tried to alter the finishing order of the race in order to get Truex in the Chase.
The penalties were harsh.
The points fine knocked Truex out of the Chase and put Newman back in. Four days later, NASCAR took the unprecedented step of putting Gordon in, too, expanding the Chase field to 13 cars.
For MWR, the consequences of trying to fix the outcome of the race were devastating and far reaching. NAPA, who had sponsored Waltrip has a driver more than a decade earlier and stuck with him through thick and thin, severed its relationship with MWR.
That, in turn, caused the team to cut back to two cars, with Truex moving to Furniture Row Racing for 2014.
"I had no idea," Truex said after the race ended. "I raced my ass off all night long. That's all I can do."
Truex came out of it OK, making it all the way to the final round of the Chase for the NASCAR Sprint Cup last season during a career-best year.
Alas, things didn't work out quite so well for MWR, which announced midway through last year that it was closing its doors.